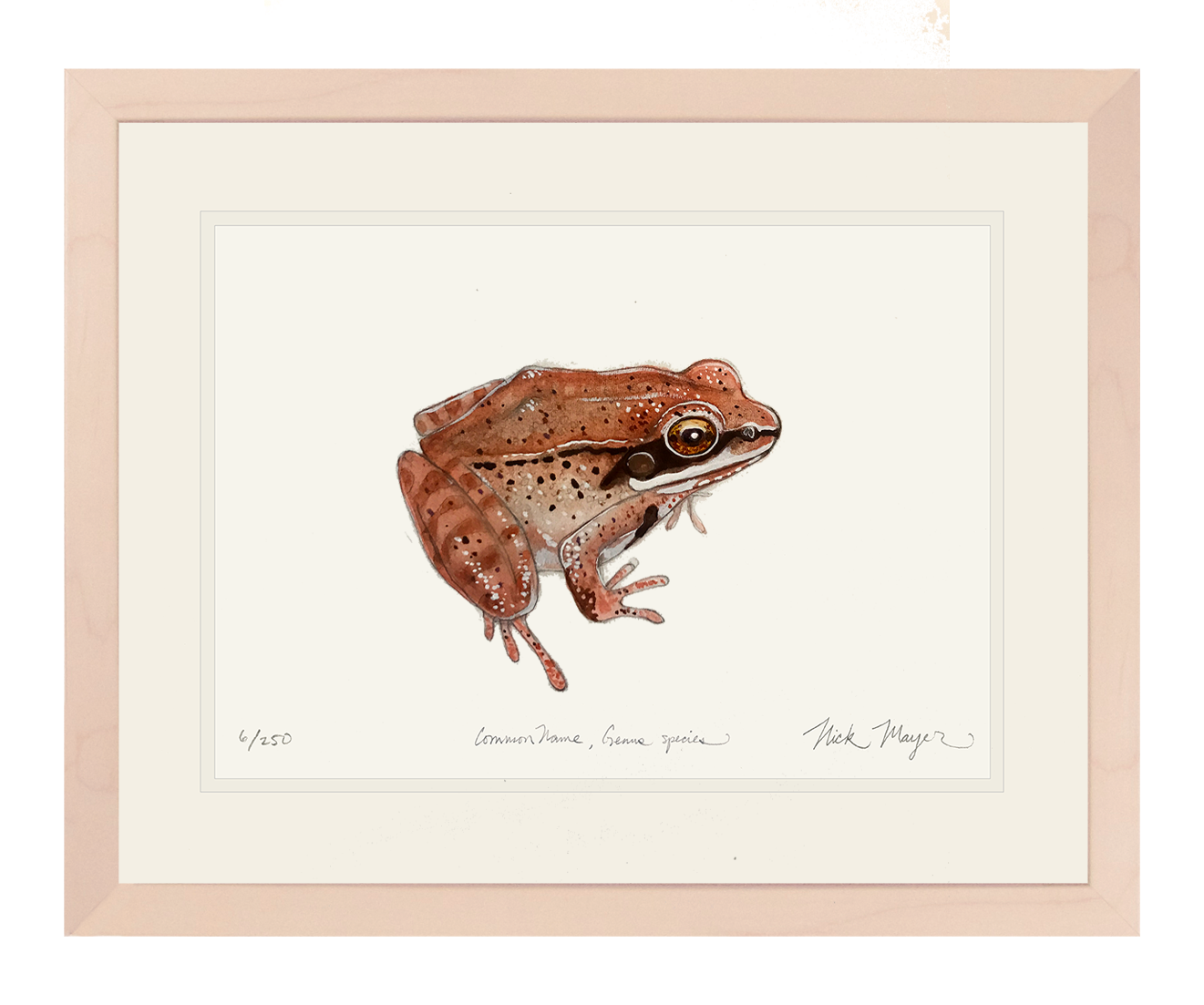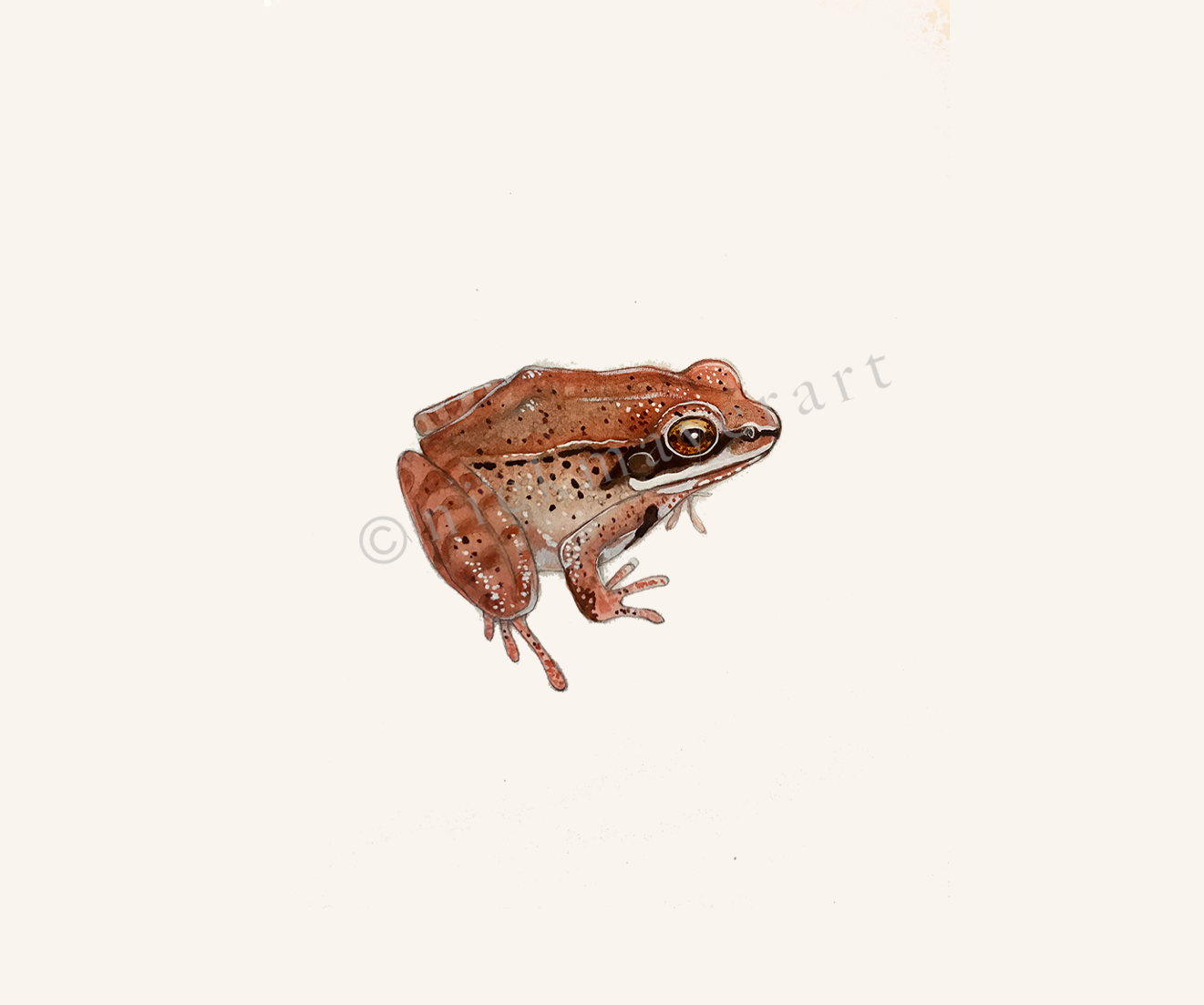 NEW! Wood Frog Original Watercolor Painting
Wood Frog, Lithobates sylvaticus
This painting was inspired by the annual chorus of Wood Frogs that come to the pond outside of my studio here in Vermont.  Wood Frogs are a land-based frog.  They are not tree frogs and only come to vernal pools to mate, the rest of the time they inhabit the mossy, swampy areas of the forest.  So to me they are a symbol of the north woods much like a Whitetailed Deer.

Hand-signed original watercolor painting on Arches watercolor paper.  Price includes museum-quality framing including UV-blocking glass.  The original painting's image is 3" wide x 3" tall and framed size is 10" wide x 10" tall.

My mission as an artist is to inspire an appreciation for and curiosity about nature and its creatures by communicating the aesthetic beauty of this planet's amazing creatures as they really are.

It is my hope that this appreciation will result in acts of empathy & stewardship towards these incredible creatures portrayed in my paintings.