My mission is to inspire an appreciation for this planet's amazing creatures by portraying them as they really are.
IMMERSING MYSELF IN MY WORK
Releasing a sailfish I caught on a fly. Guatemala, 2021
MY STORY
I have devoted my life to painting fish and other aquatic life. Here is how that came to be.
EARLY AQUATIC INFLUENCES
I was born in Ann Arbor, Michigan. My family moved to Riverside, Rhode Island when I was five, so Riverside is where I grew up and I'll always feel that Riverside is my hometown. My earliest memories of my life were going to the Museum of Natural History with my Mom. There was this one diorama of an underwater prehistoric sea scene that was my favorite part of the museum. I'd spend as much time as my Mom would allow staring at that world. My family also had a collection of Time Life books. For some reason I only looked at the one called The Sea. I memorized many of the captions and would ask my Dad to read them to me. In the summertime my Mom would take a parade of our neighborhood's kids carrying buckets & nets to Willett Pond where we would catch turtles and frogs. I became known for catching turtles and kids called me Turtleman. My parents saved my sketchbooks from the age of five onward!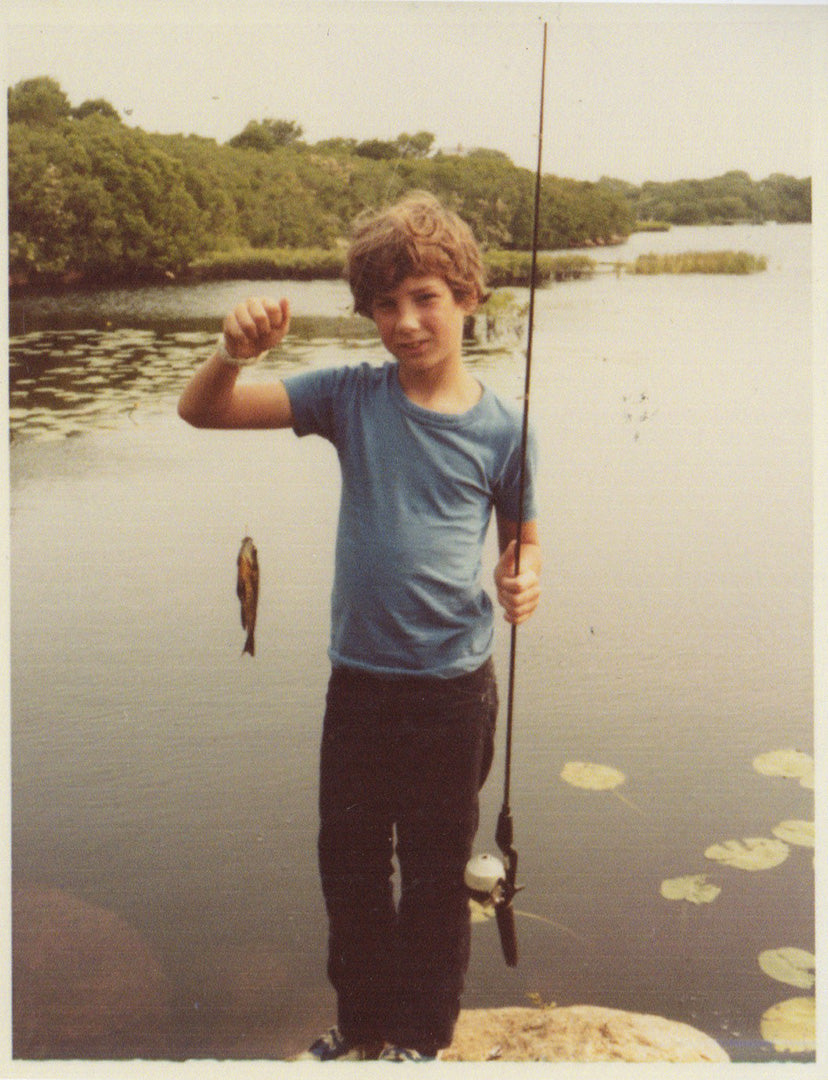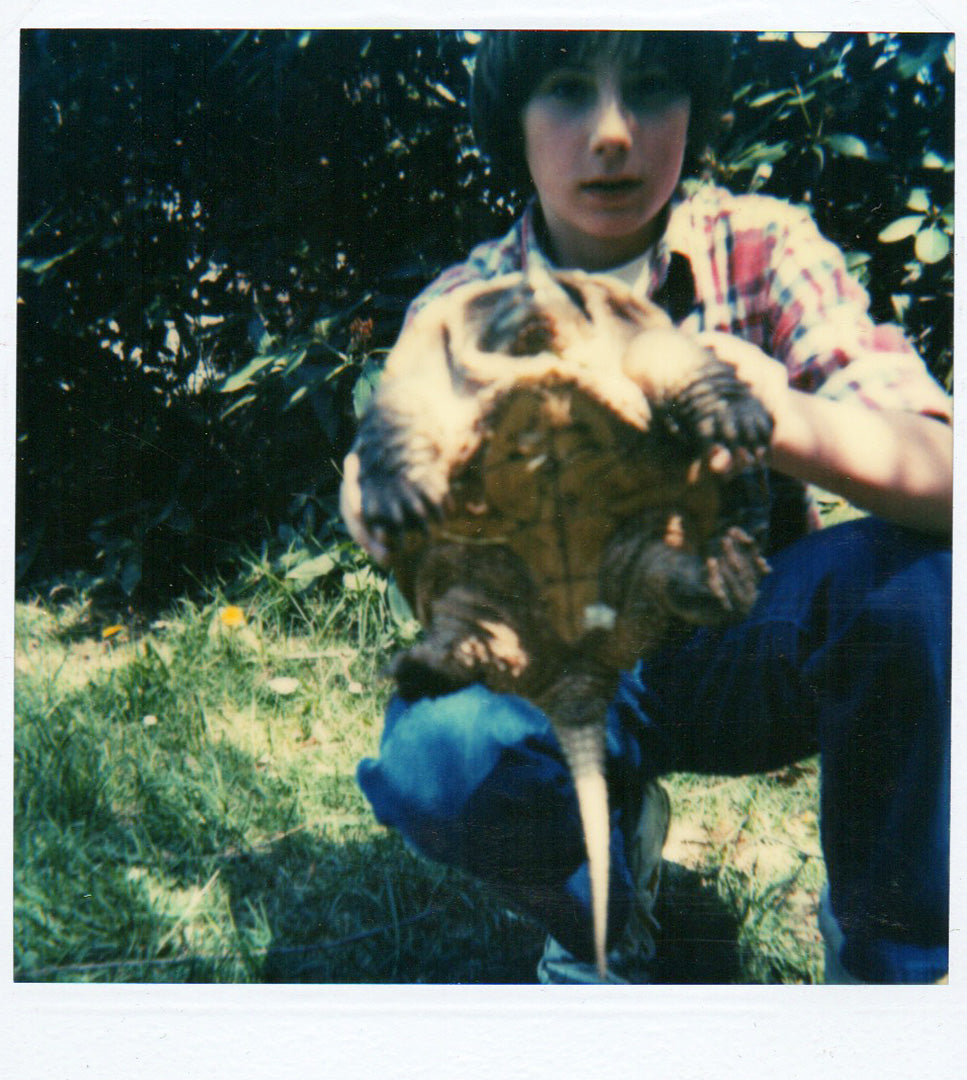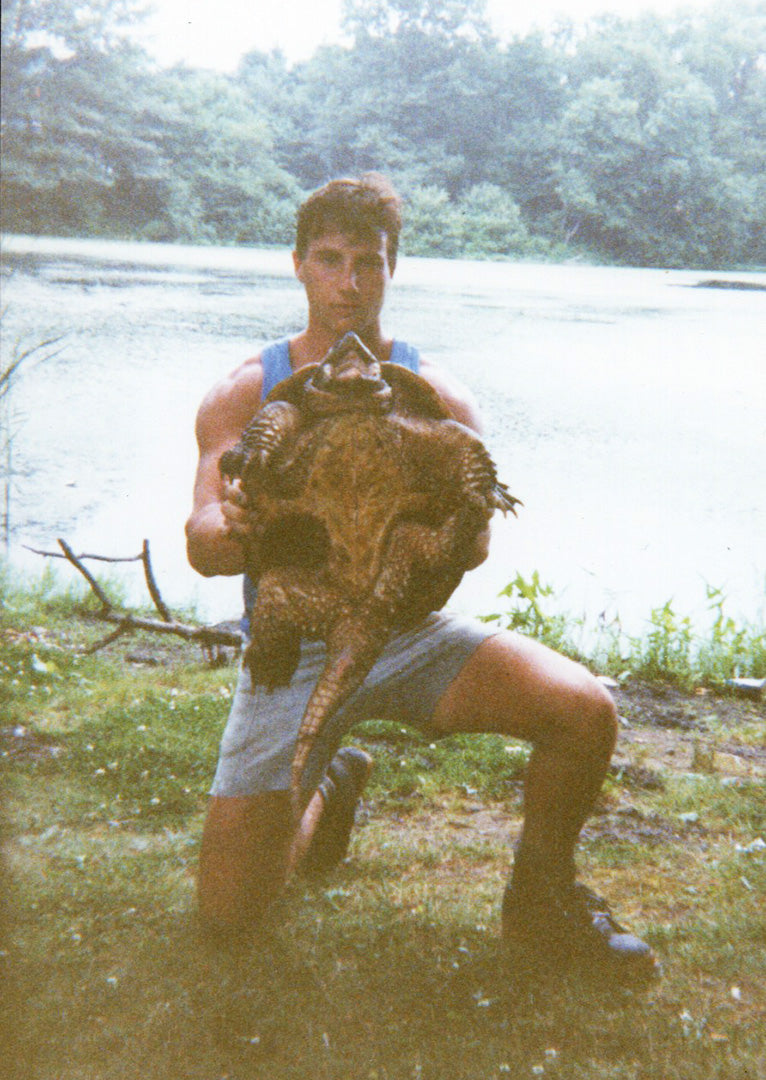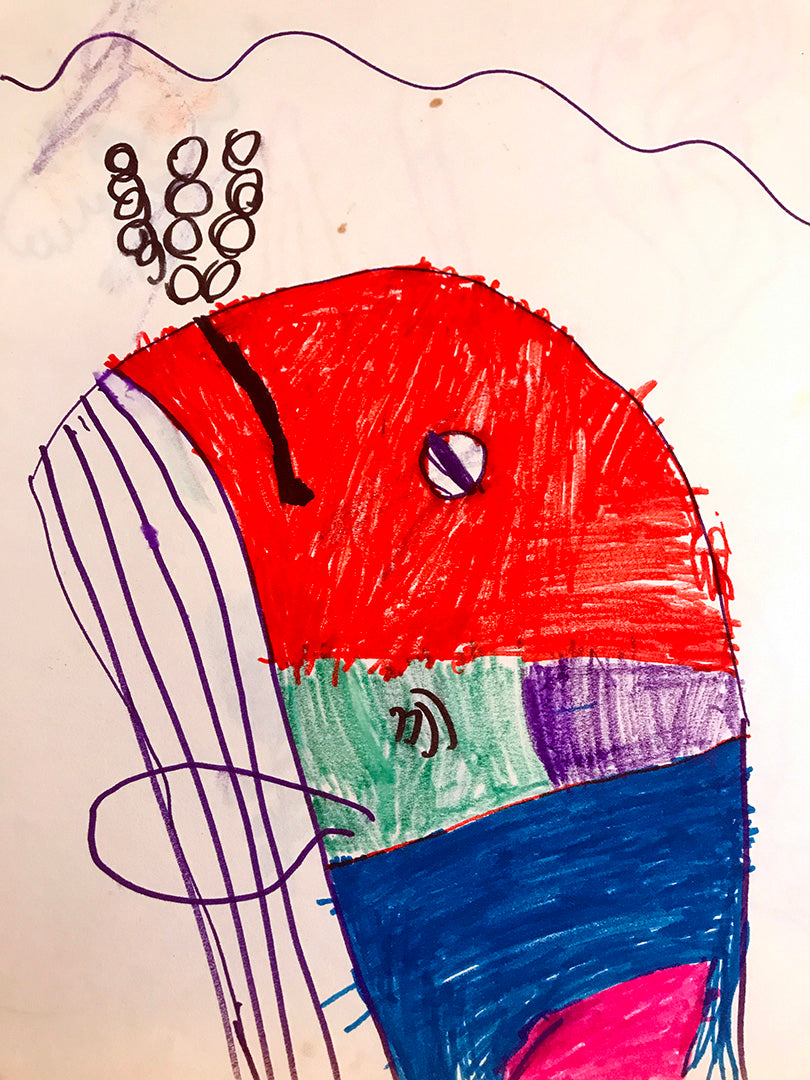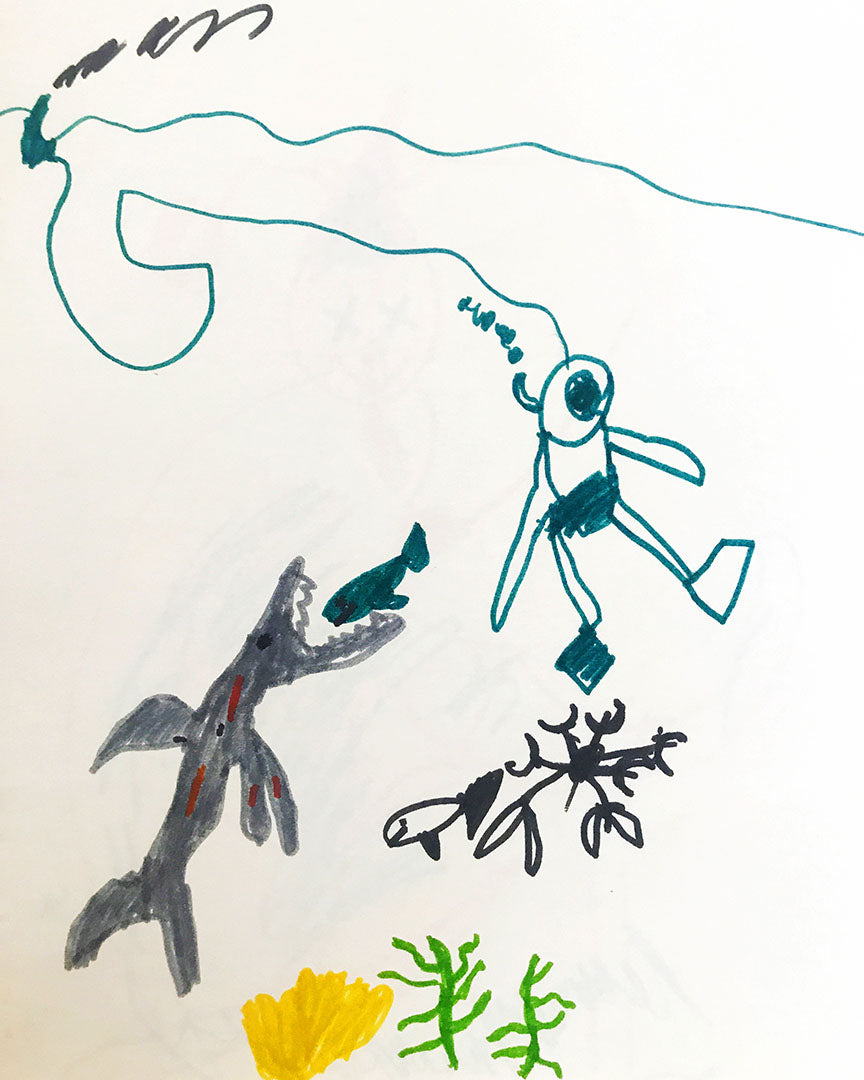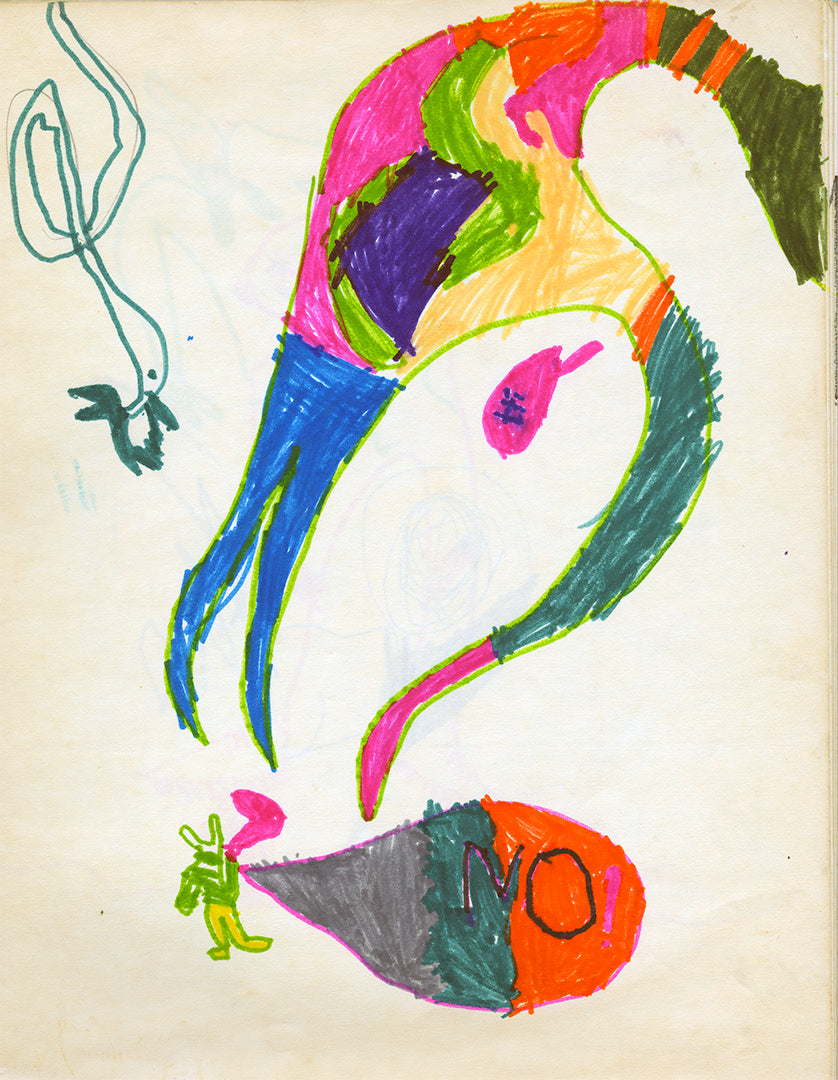 COLLEGE YEARS: MARINE BIOLOGY
My interest in aquatic life continued through my high school years and I also picked up the fly fishing addiction. I caught my first Striped Bass on a fly I tied at age 14. I was hooked. So it was a no brainer that I studied Marine biology in college. I received Bachelor and Masters degrees from Brown University and did an exchange program at the Duke University Marine Lab where I soaked up everything I could about marine science, I couldn't get enough of it. I filled my notebooks with observations and sketches.
SKETCHBOOK: College Years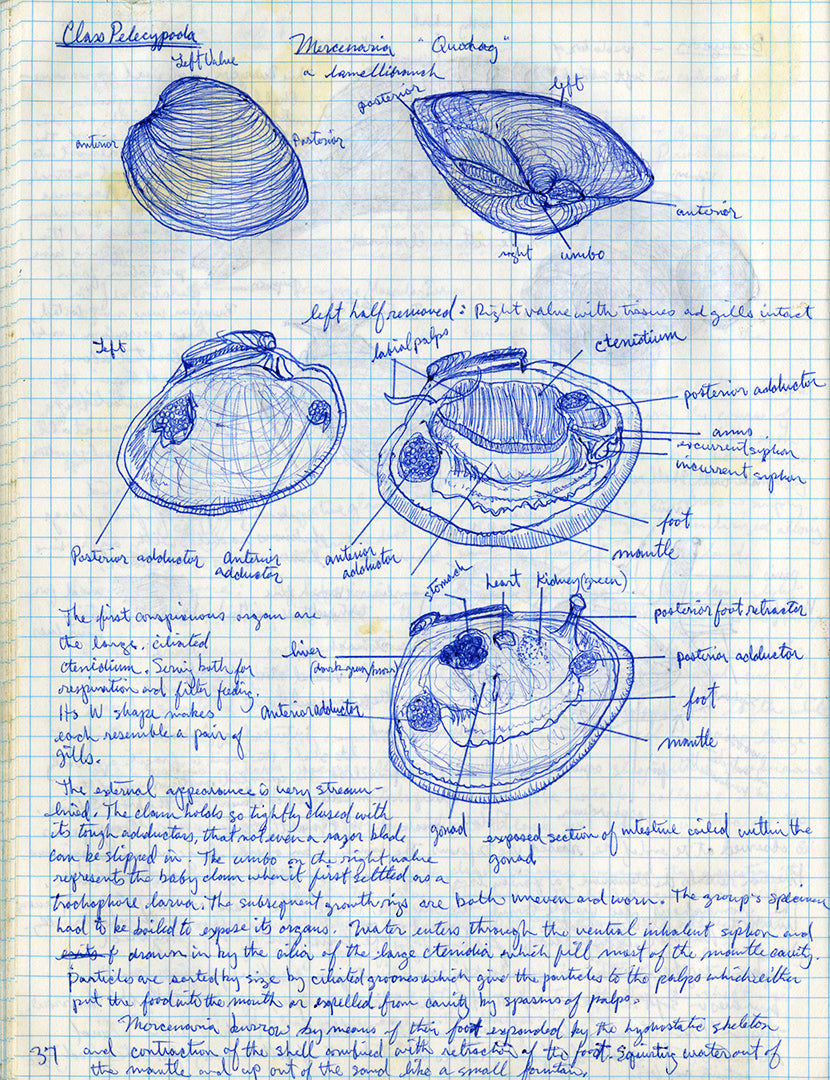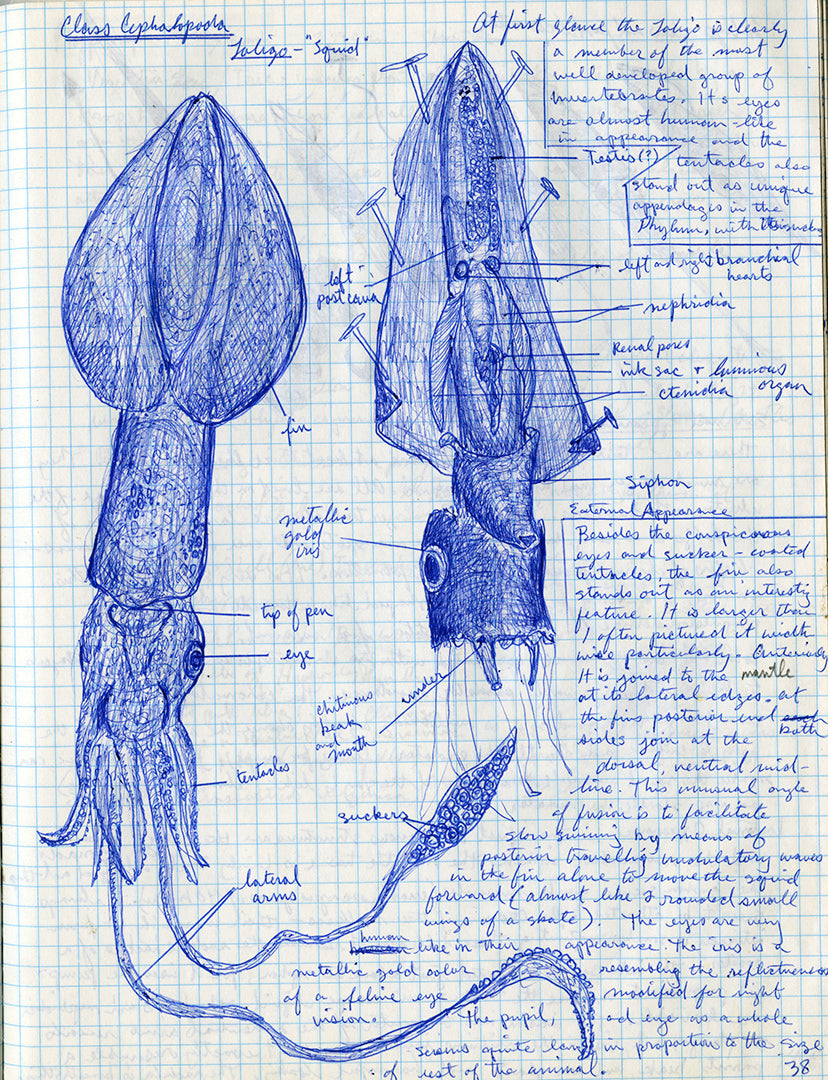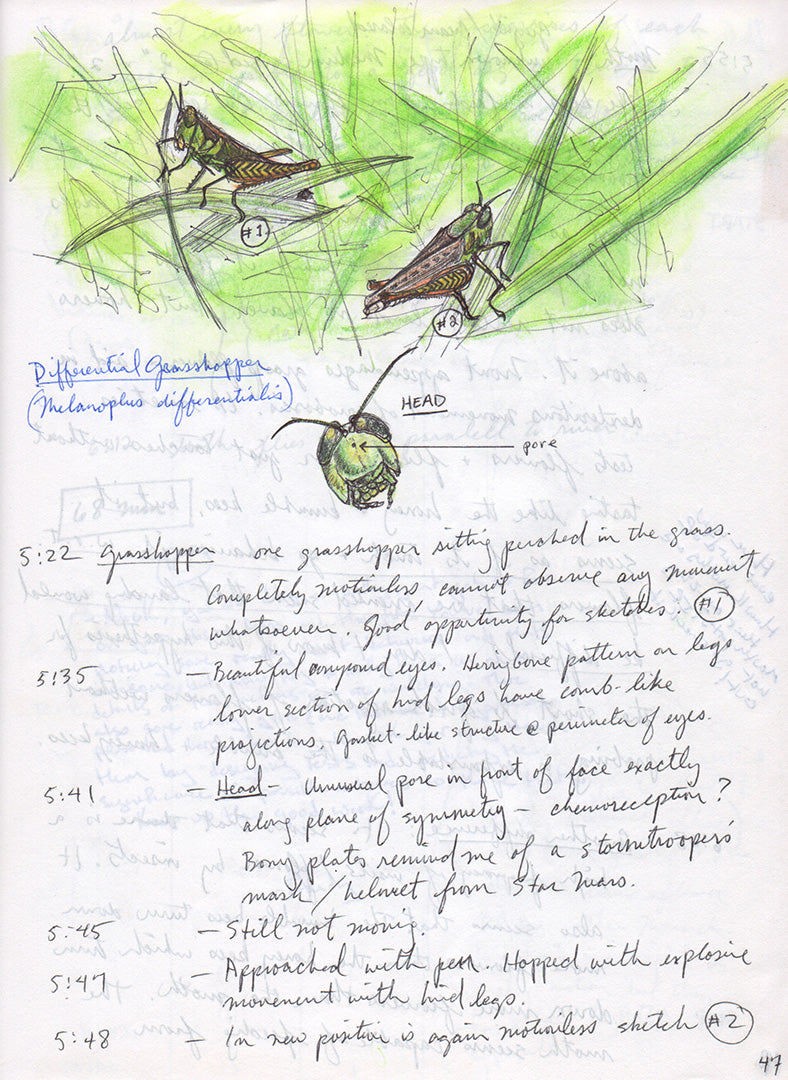 EARLY ADULTHOOD: RESEARCH & FISHING
Upon graduating from college I suddenly had a world of opportunity at my doorstep and a massive amount of freedom to go wherever my work took me. So of course I sought out fisheries research jobs where the fishing was great! I worked seasonal research jobs for Alaska Fish & Game on Kodiak Island, Oregon Fish & Wildlife, Caribbean Conservation Corps, Costa Rica, SeaCamp, Florida Keys. All the while I kept sketchbooks and continued to draw & paint fish that I caught & was researching.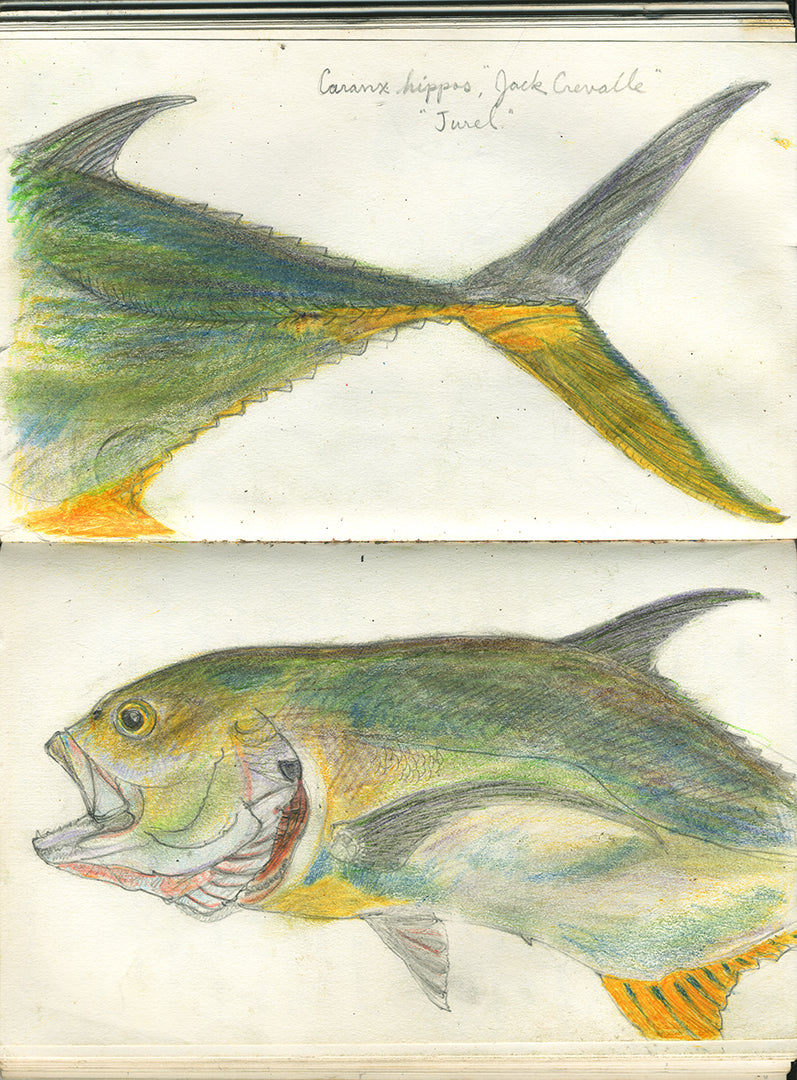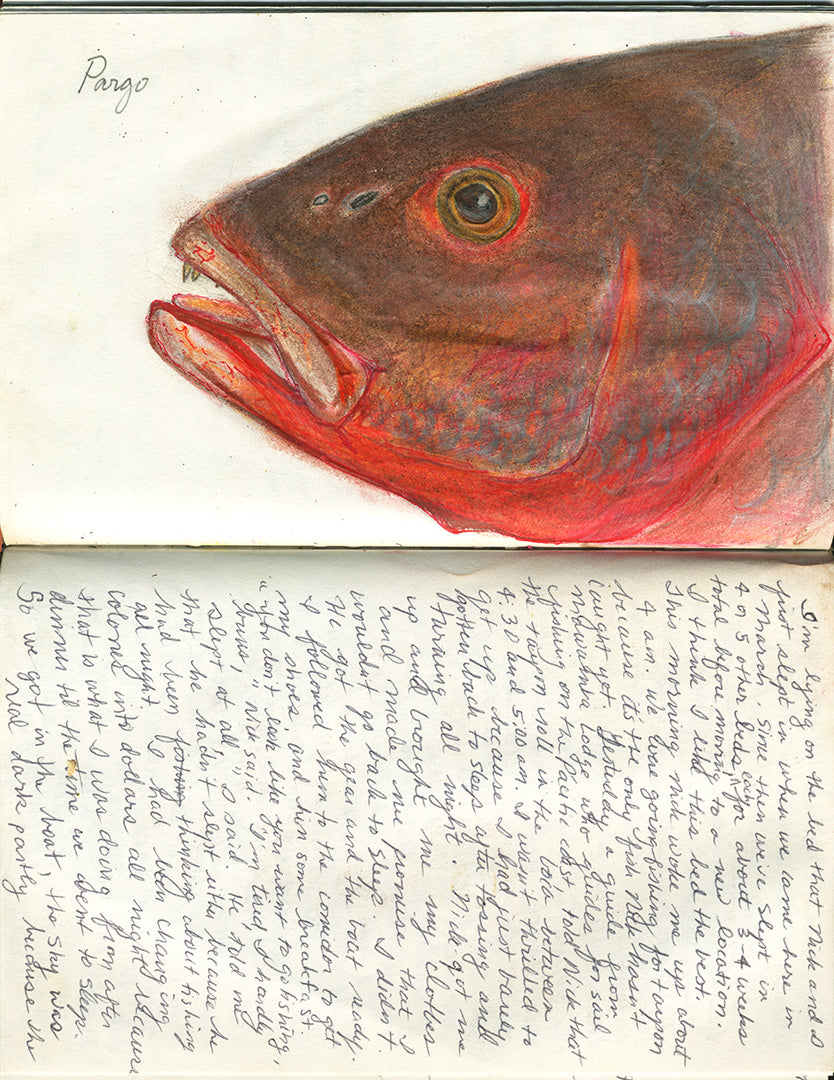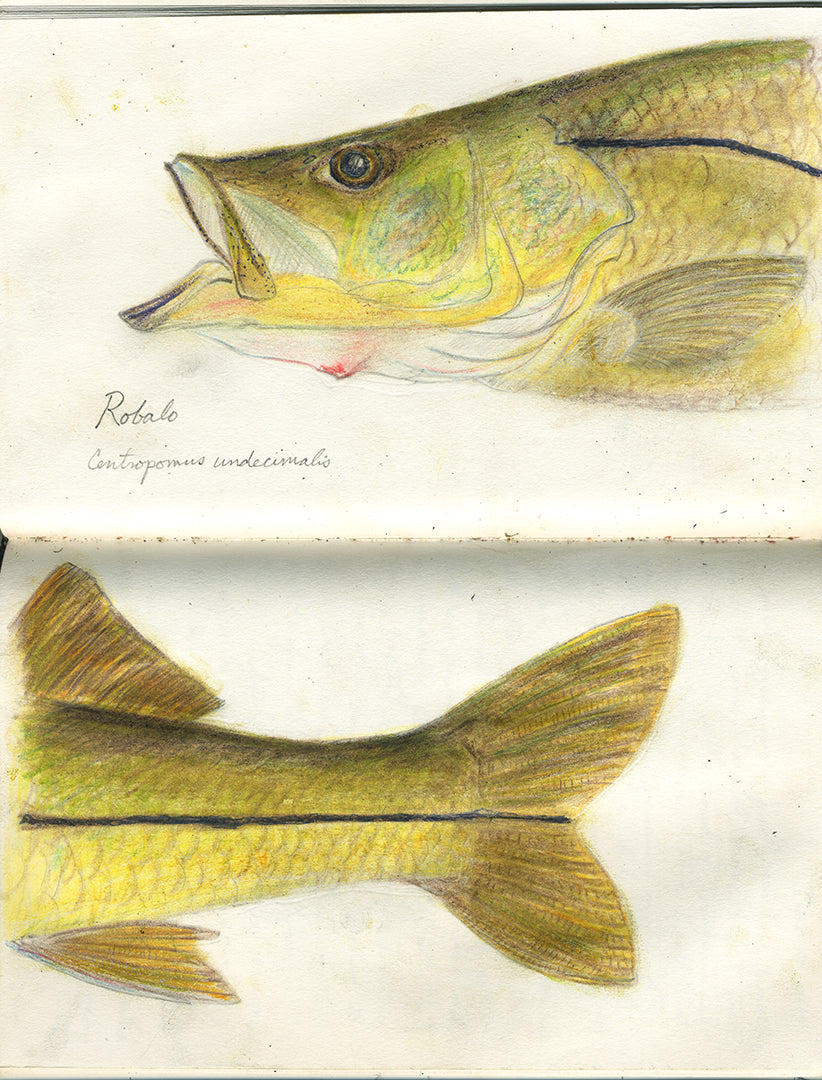 FULL TIME ARTIST & FATHER
While in the Florida Keys where space on land is limited, I pushed my way into a corner of an old schoolbus and made paintings after work. I walked into The Gamefish Gallery in Key West and was shocked, they wanted my painting and then sold it shortly afterwards. This was a turning point. From that point on I started selling my work and eventually grew the side business into a career. My Mom was my first sales rep and she helped me get my work into gift shops & galleries, the most well known was the J. Russell Jinishian Gallery in Connecticut managed by Fred Polhemus. I continued to work in the science field, settled down, got married, had kids and then in 2012 finally took the plunge and went full time as an artist. With a mortgage and two sons this was definitely a stressful and somewhat risky decision, but I could not cork up my geyser of creativity any longer, I just had to try it. From that point on, all kinds of serendipitous opportunities surfaced: I've illustrated books, won awards, licensed my art to manufacturers. I've weathered ups & downs and have put my first son through college working as an artist. I am so grateful to all of the people who have helped me along the way, especially my customers for appreciating my art and allowing me to build my dream.
my Art turns into a career
SELLING FISH ART SINCE 1997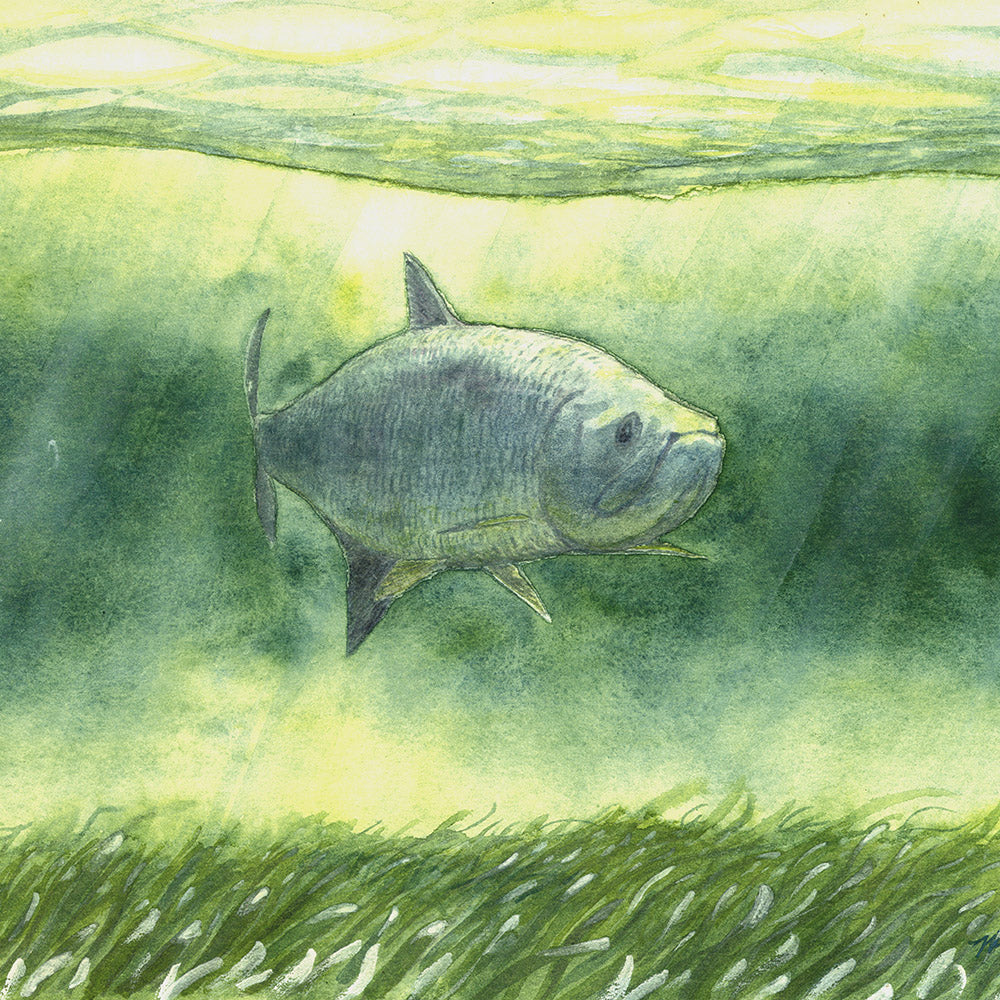 First Painting Sold
The Gamefish Gallery, Key West, FL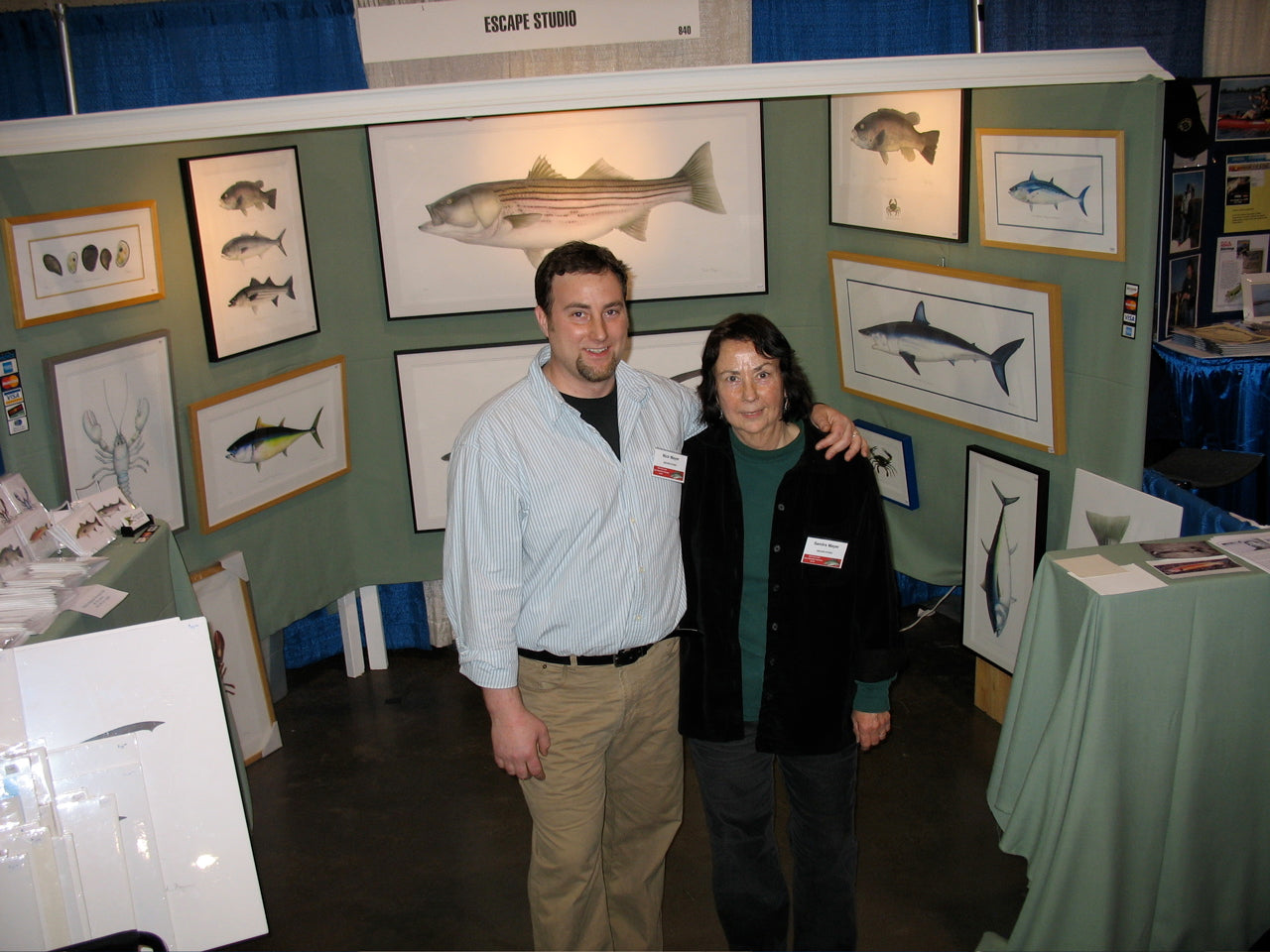 FIRST TRADE SHOW
RI Saltwater Sportsmans Association, Providence, RI
Thanks Mom!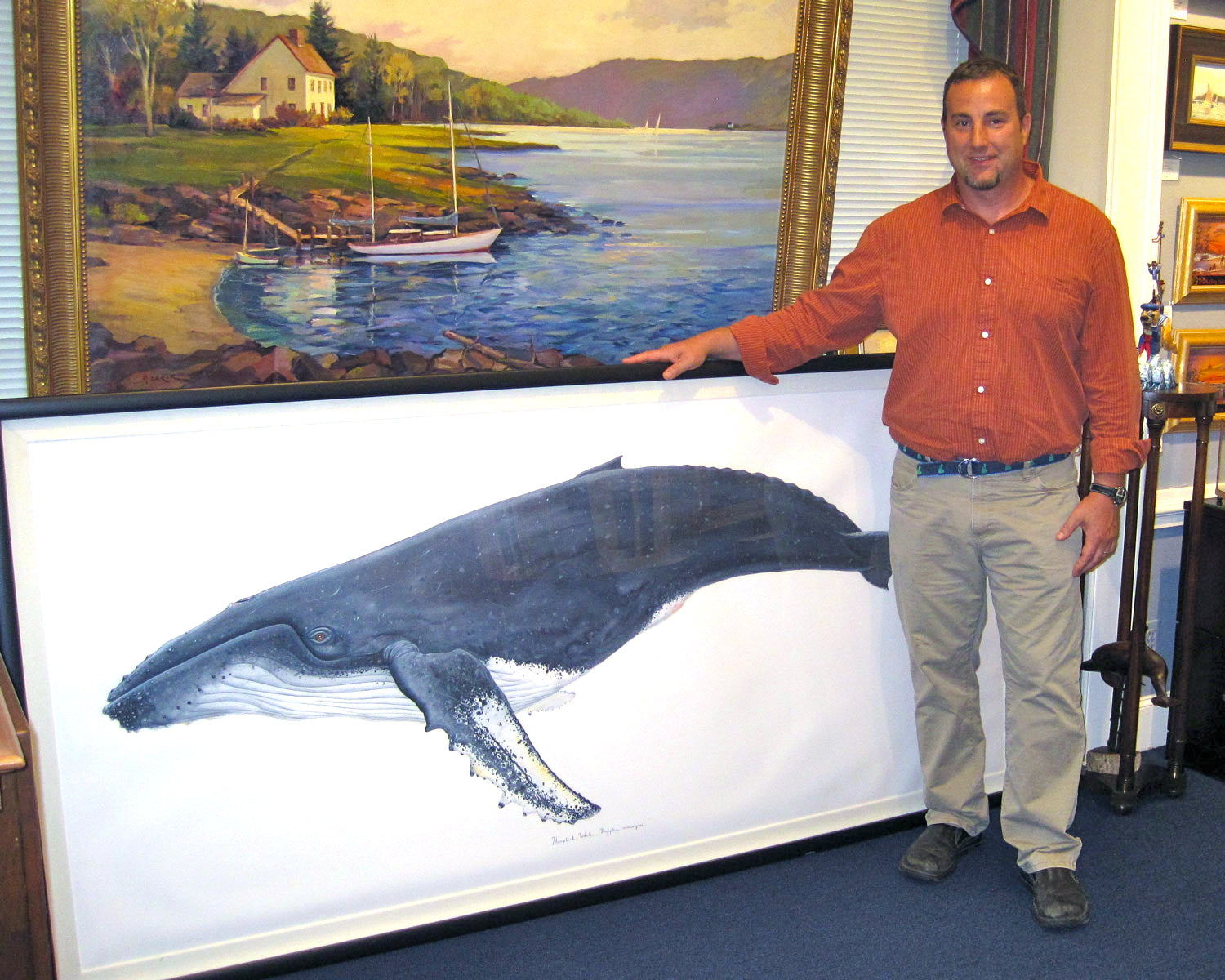 BECAME A FULL TIME ARTIST
Took the plunge and went full time with my art August 1, 2012
The J. Russel Jinishian Gallery Fairfield, CT
Thank you Fred Polhemus!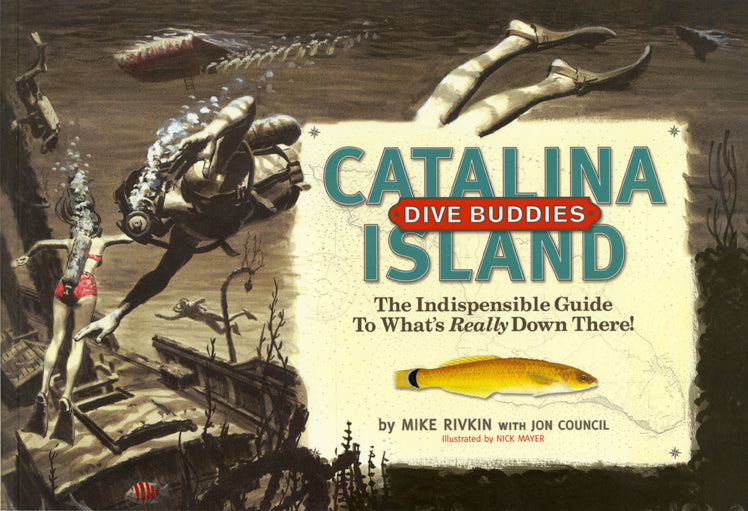 ILLUSTRATED FIRST BOOK
Catalina Island Dive Buddies by Mike Rivkin & Jon Council, Silverfish Press
Thanks Mike, Jon, & Karen!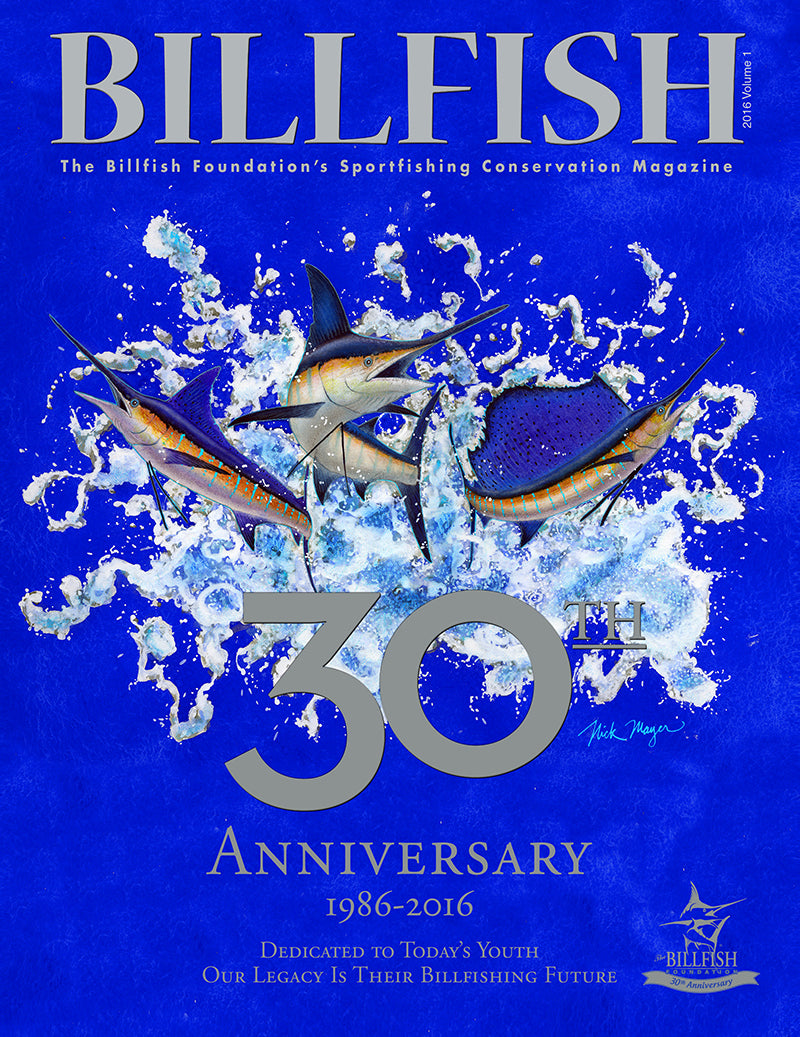 BILLFISH FOUNDATION ARTIST OF THE YEAR
TBF honored me with their gracious award and asked me to paint the 30th anniversary cover of Billfish Magazine.
With undergraduate and graduate degrees in biology from Brown University and experience working for fish-and-game departments in Alaska and Oregon, Mayer brings passion, scientific understanding, and precision to his work, which he sees as an aid to studying and helping in the conservation of fish. - Phil Monahan, Orvis
From a distance, it's impossible to see the wild level of detail. But standing with my nose six inches from the 4 by 3 foot giant trevally that is almost finished on his table, I let out an exclamation. Big washes of color bleed down the paper as a base layer, and he has painted each scale in a way that gives the fish its signature iridescence. - Krista Karlson, Anglers Journal
In terms of fish portraits, Nick is among the top two or three practitioners in the world. His work is that good and he delivers renderings of fish that are not only technically accurate, convincing and powerful but are also fresh, spontaneous and full of life. - Fred Polhemus, Sportsmans Palette
the source of my painting inspiration
FLY FISHING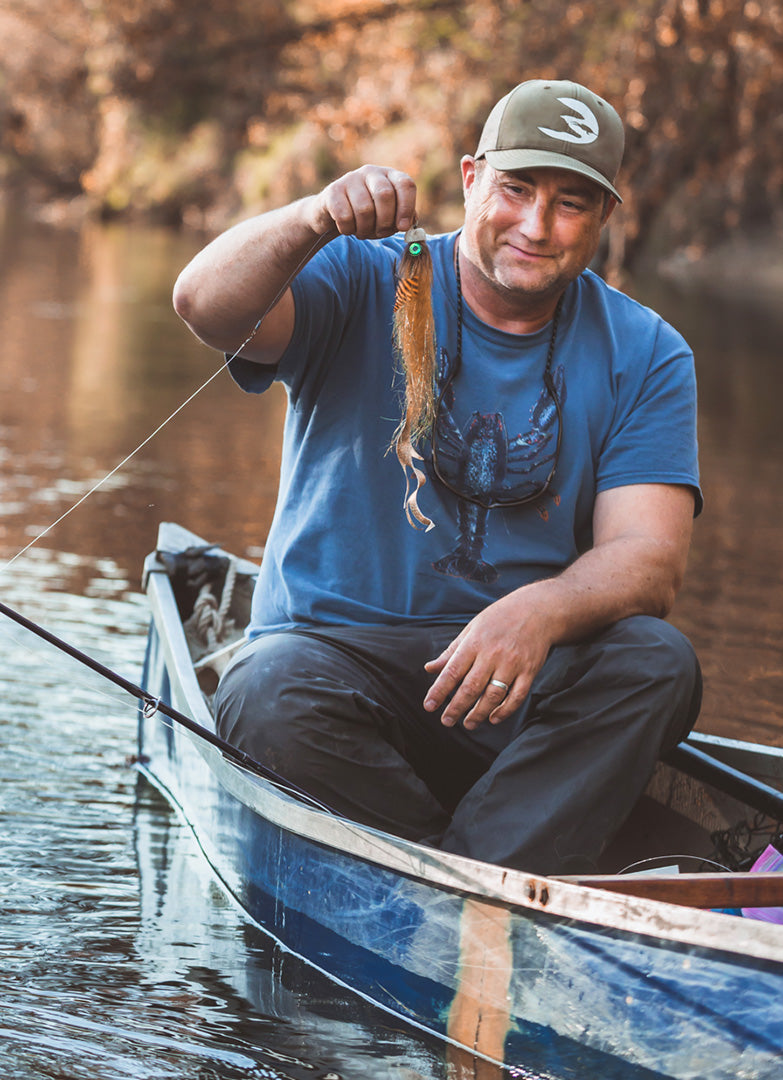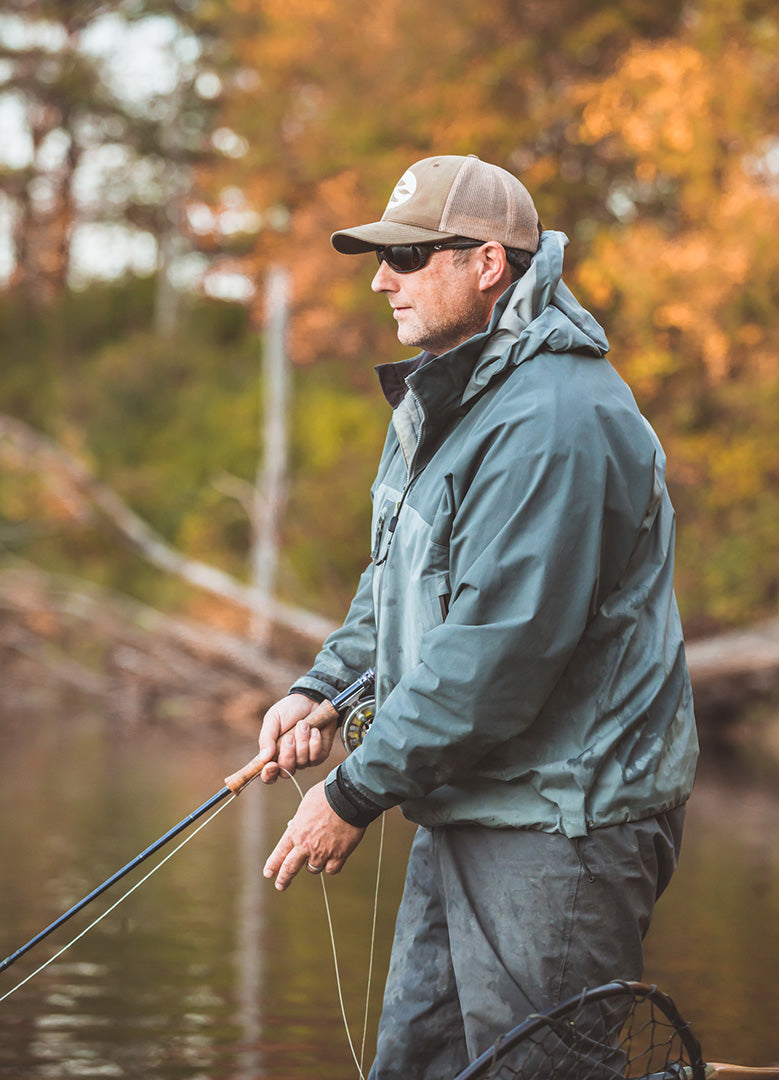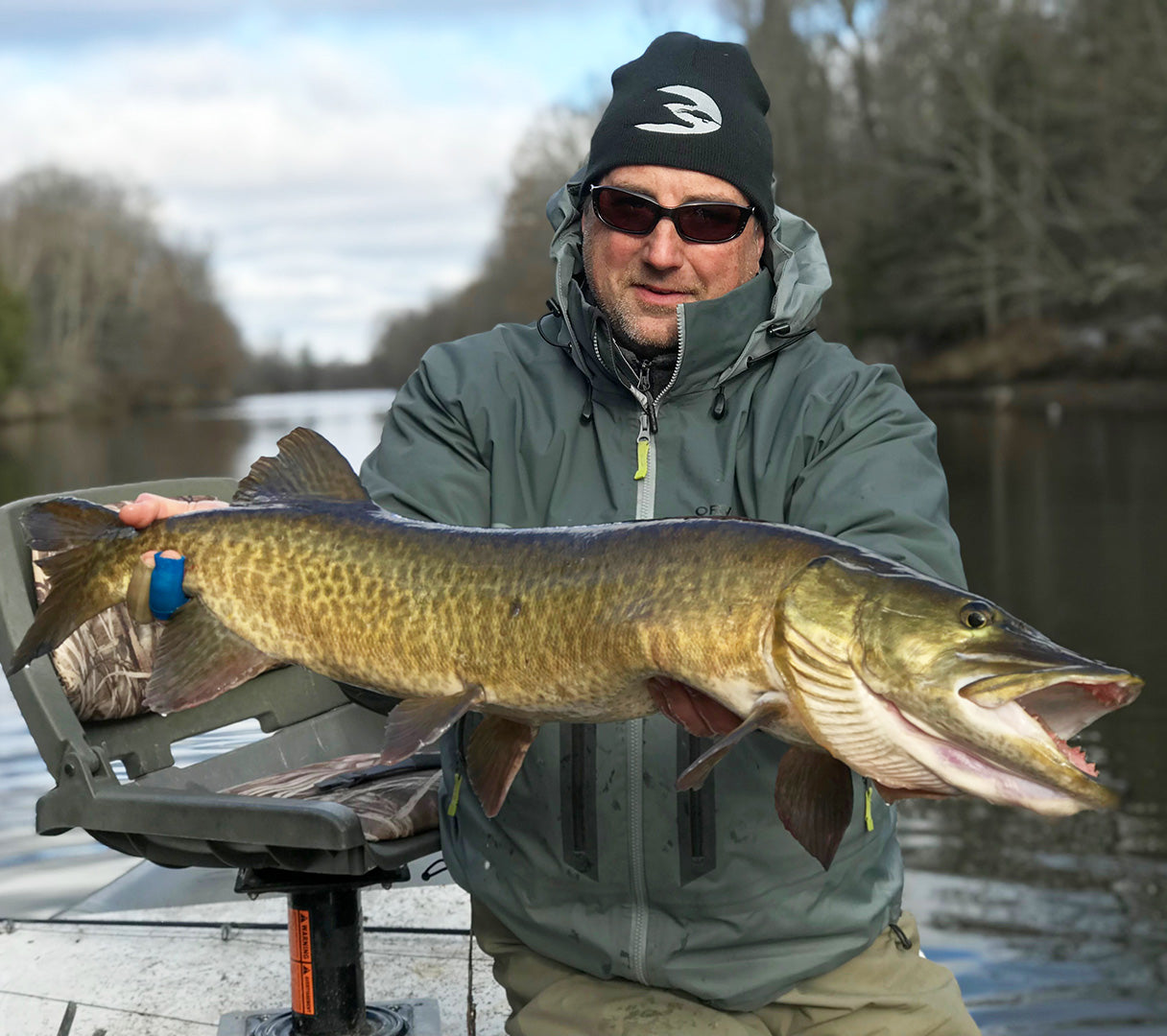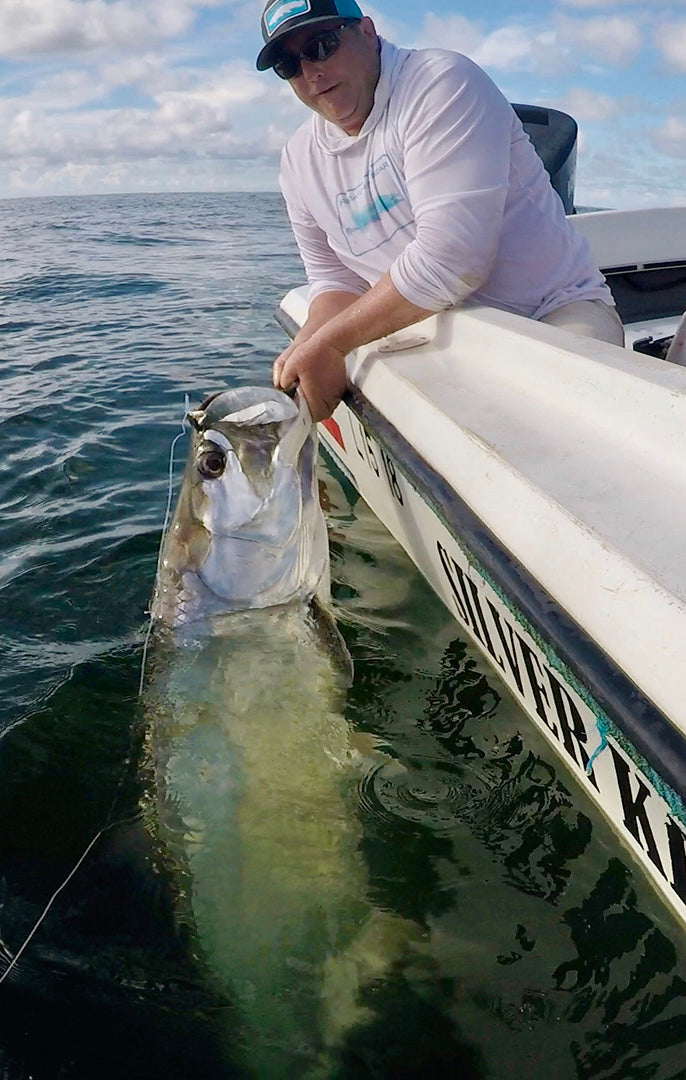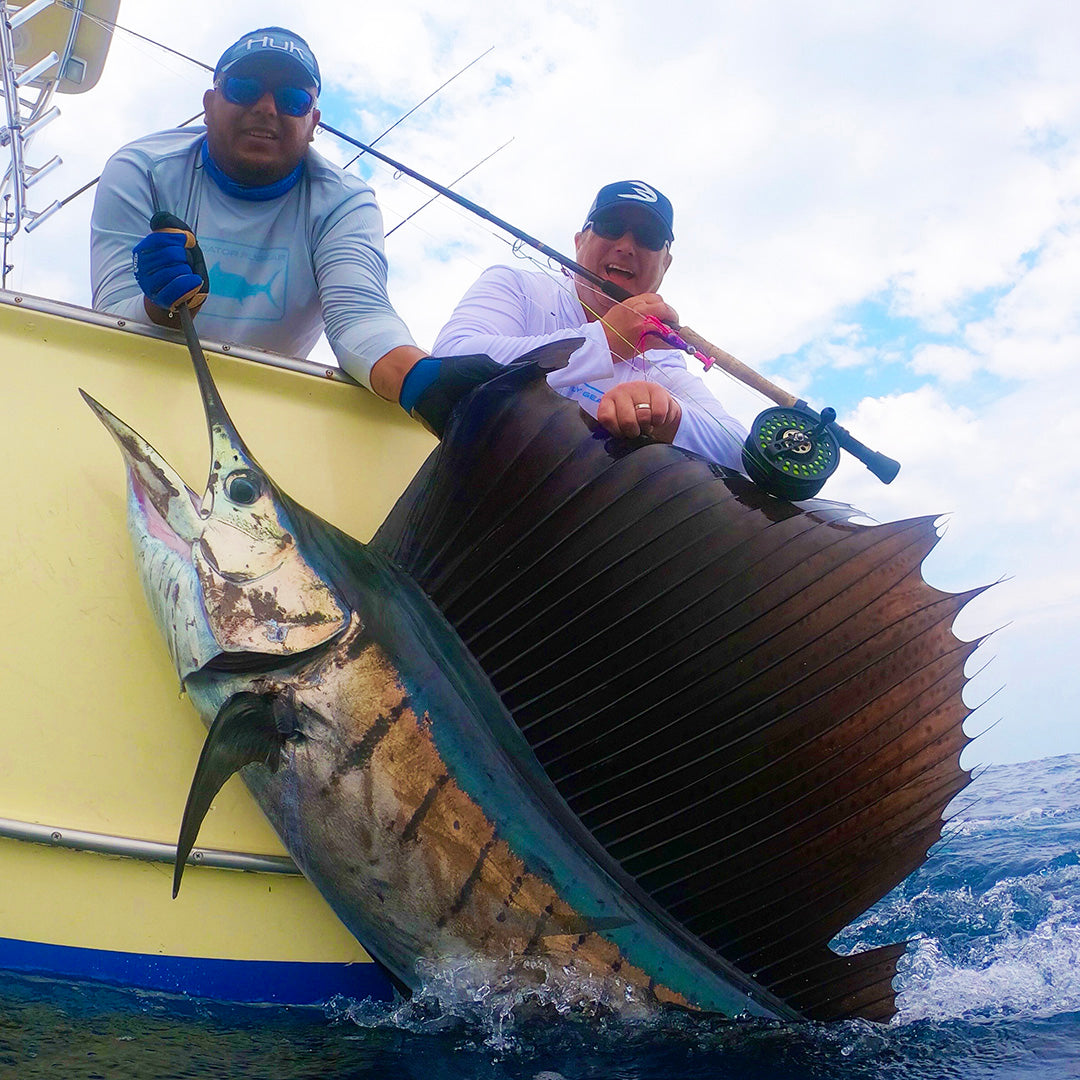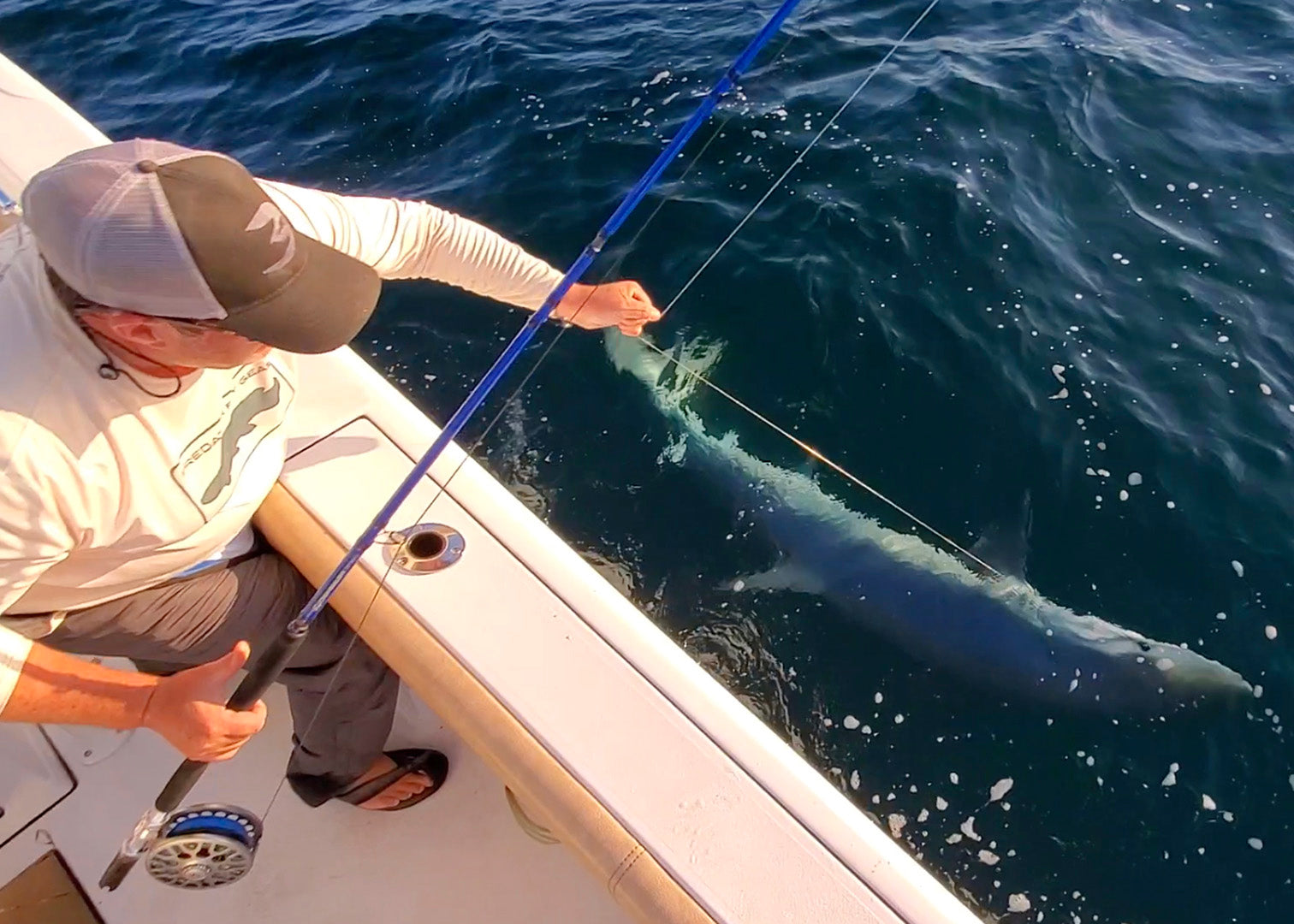 Listen to Podcast
Interview with Dr. Roy of Aquariumania