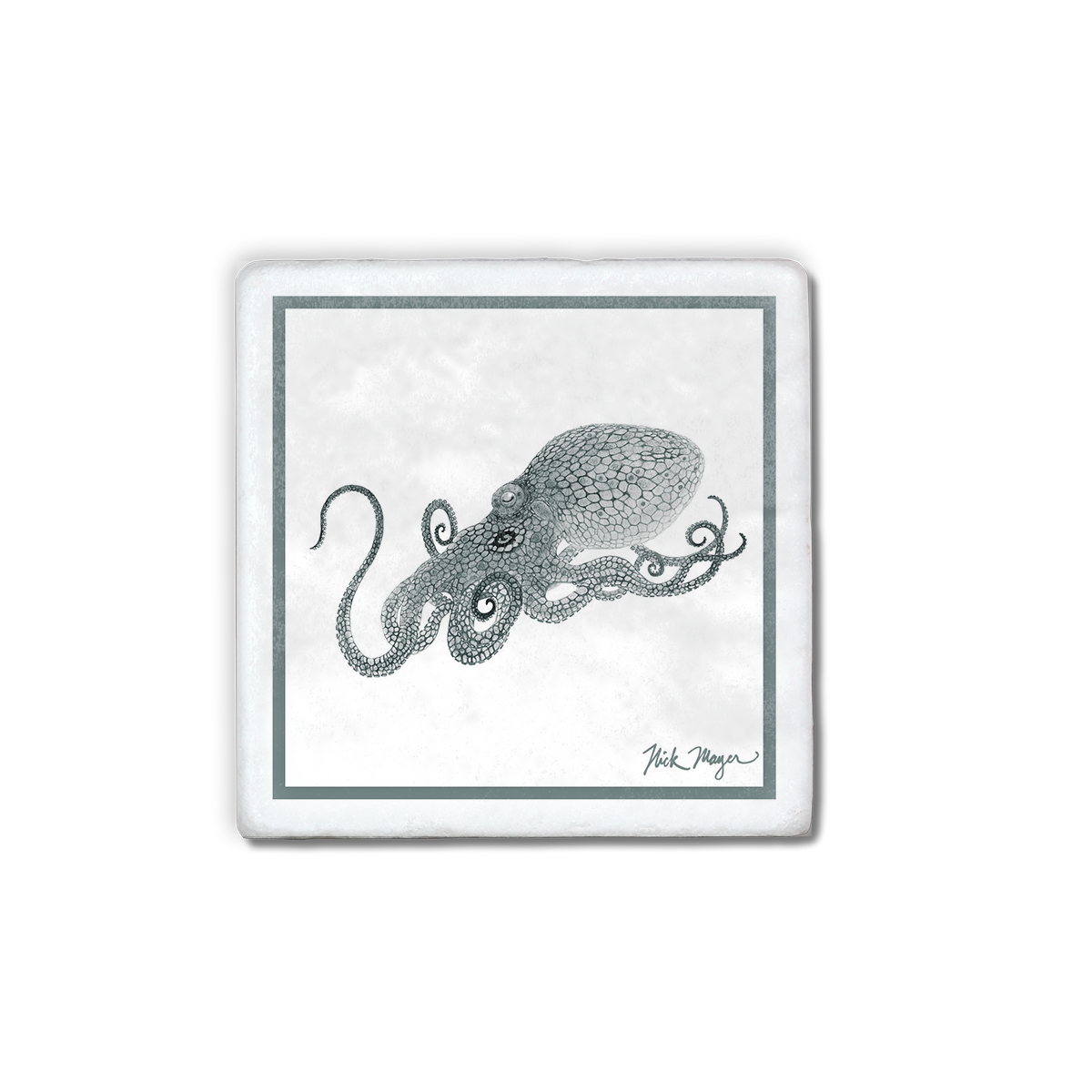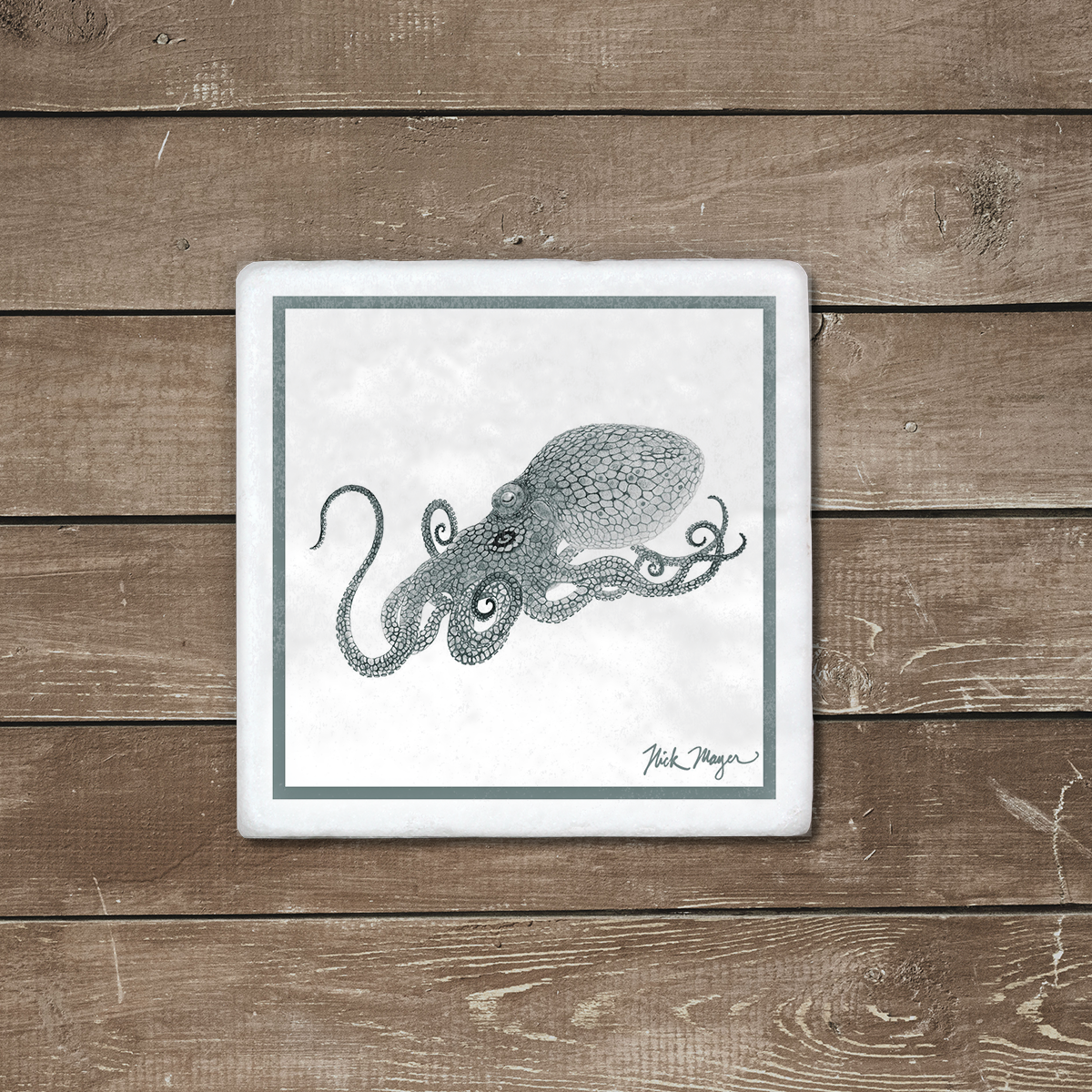 Octopus Marble Stone Coasters - Set of 4
Incredibly unique and stunningly beautiful, these solid marble, tumbled-stone coasters truly stand out.  They have a nice, substantial weight to them and you can feel their stone texture in your hand.  Feature an Italian cork backing to protect your furniture. My exclusive hand-painted art is printed with UV ink for durability.  Natural, porous stone allows for moisture absorption.  Each functional art piece is unique with varying color, veining and natural imperfections.
Set of 4, in natural, eco-friendly kraft gift box.
My mission as an artist is to inspire an appreciation for and curiosity about nature and its creatures by communicating the aesthetic beauty of this planet's amazing creatures as they really are.

It is my hope that this appreciation will result in acts of empathy & stewardship towards these incredible creatures portrayed in my paintings.