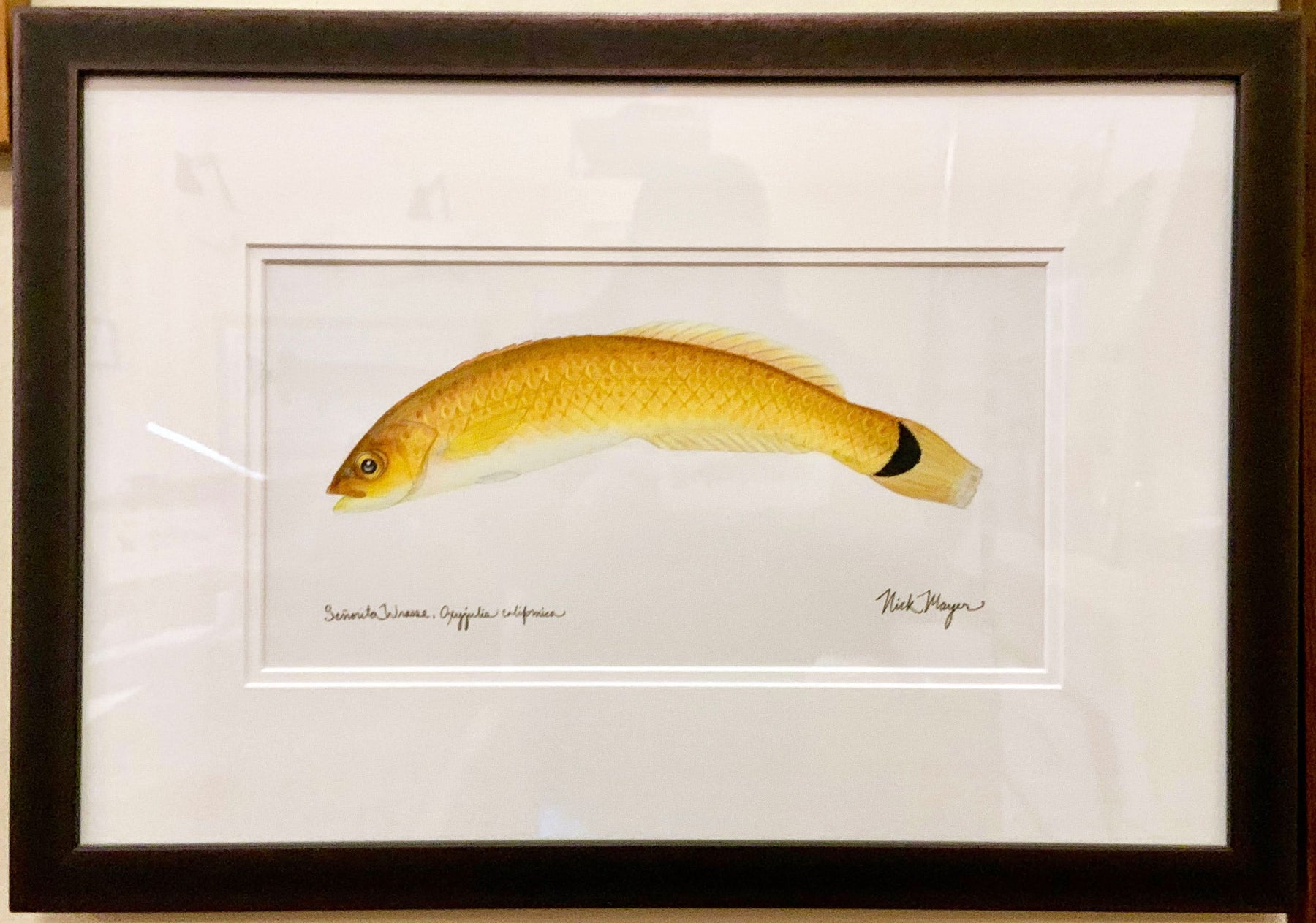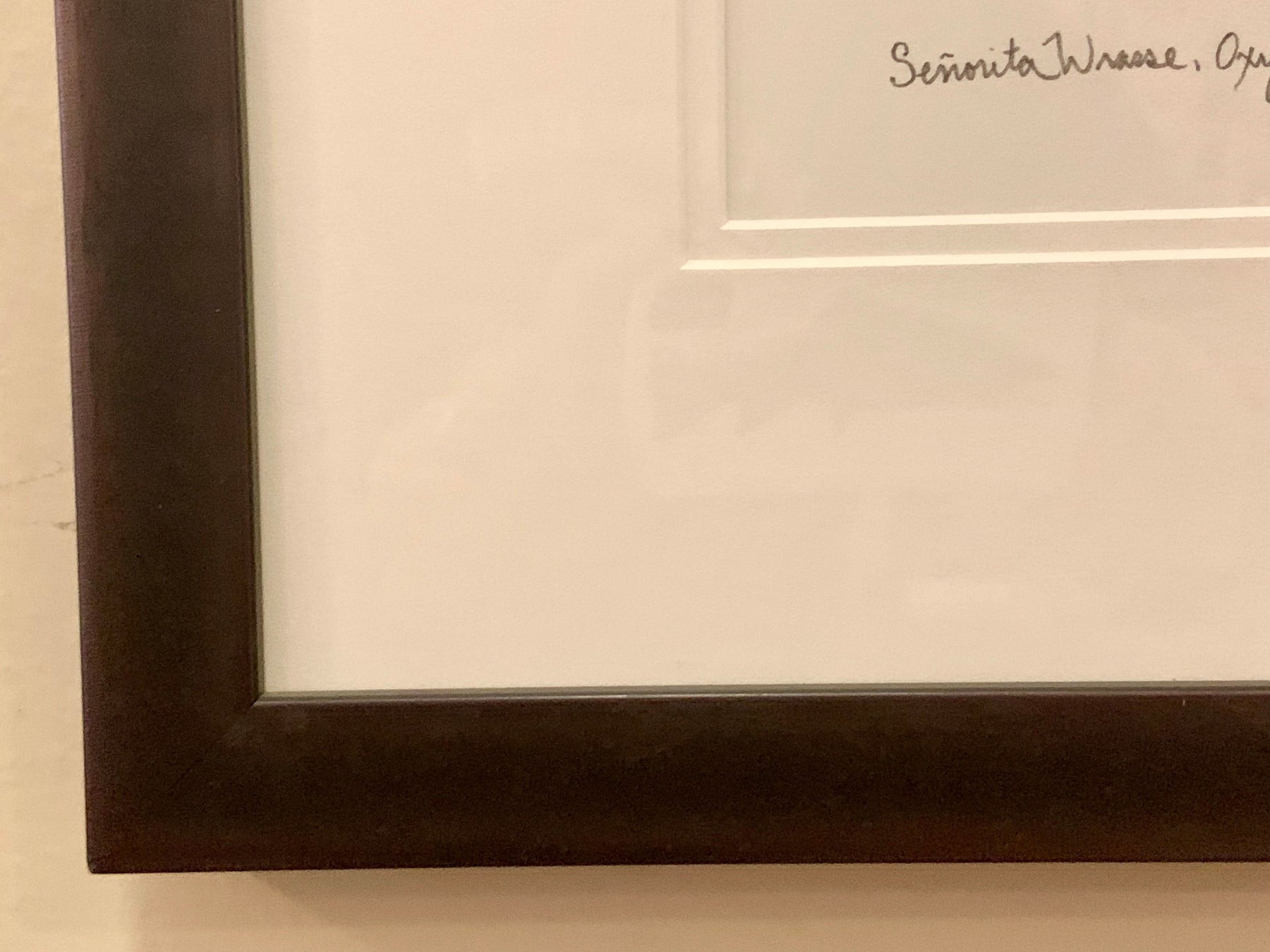 Senorita Wrasse Original Painting
Senorita Wrasse, Oxyjulis californica
I created this one of a kind original painting for the book I illustrated, Catalina Island Dive Buddies, published by Silverfish Press. You can view this book here.  This small, colorful fish is common in the East Pacific Ocean along the coast of California. It lives in Kelp Forests and Reefs, burrowing in the the sand at night to avoid predators.
Here's your chance to own an original painting.  It is framed in a unique, bronze-colored wooden frame with double ivory mats.  It is really a vibrant and clean piece.

Frame Size: 21 3/4" wide x 15 1/4" tall
Image Size: 11" wide x 3" tall
My mission as an artist is to inspire an appreciation for and curiosity about nature and its creatures by communicating the aesthetic beauty of this planet's amazing creatures as they really are.

It is my hope that this appreciation will result in acts of empathy & stewardship towards these incredible creatures portrayed in my paintings.