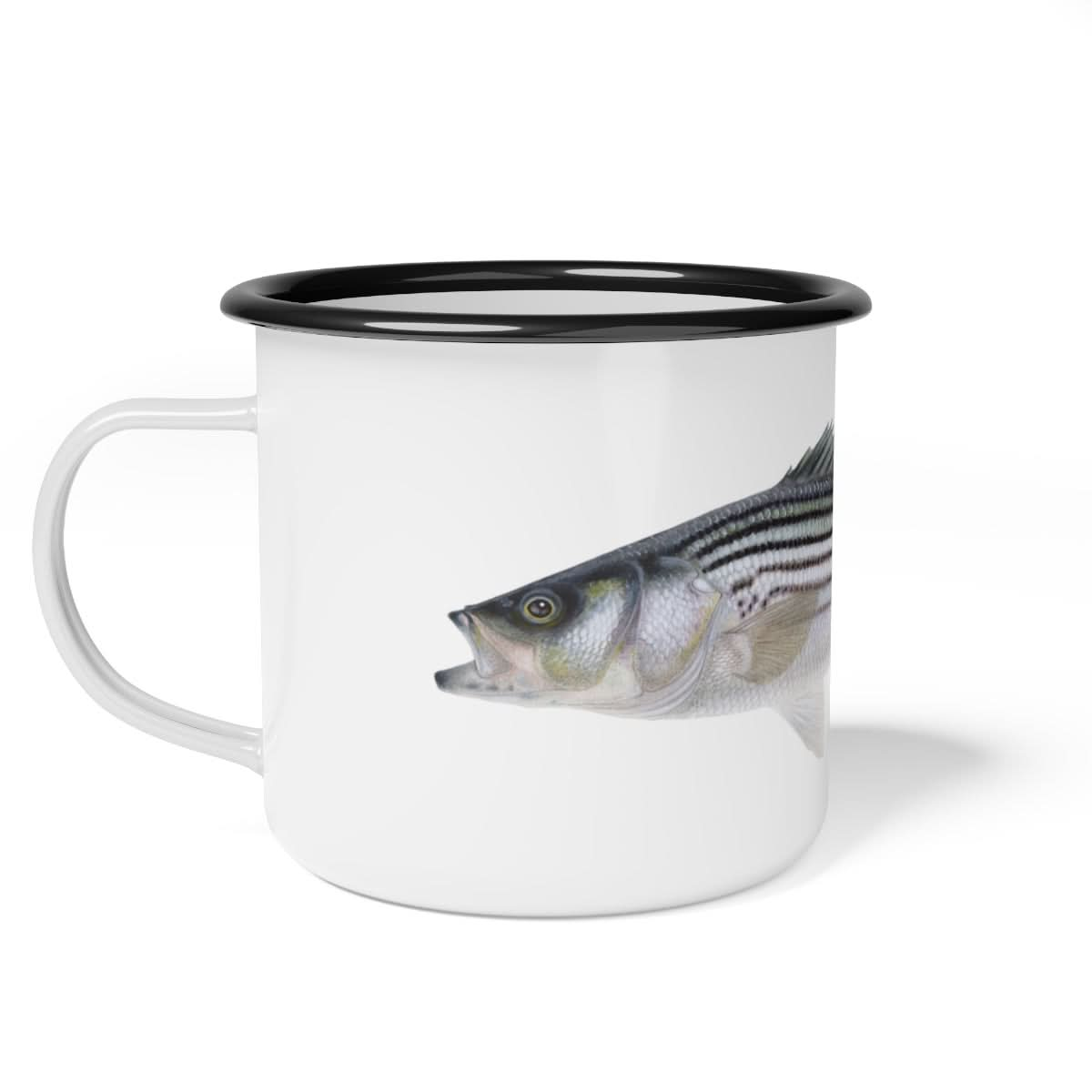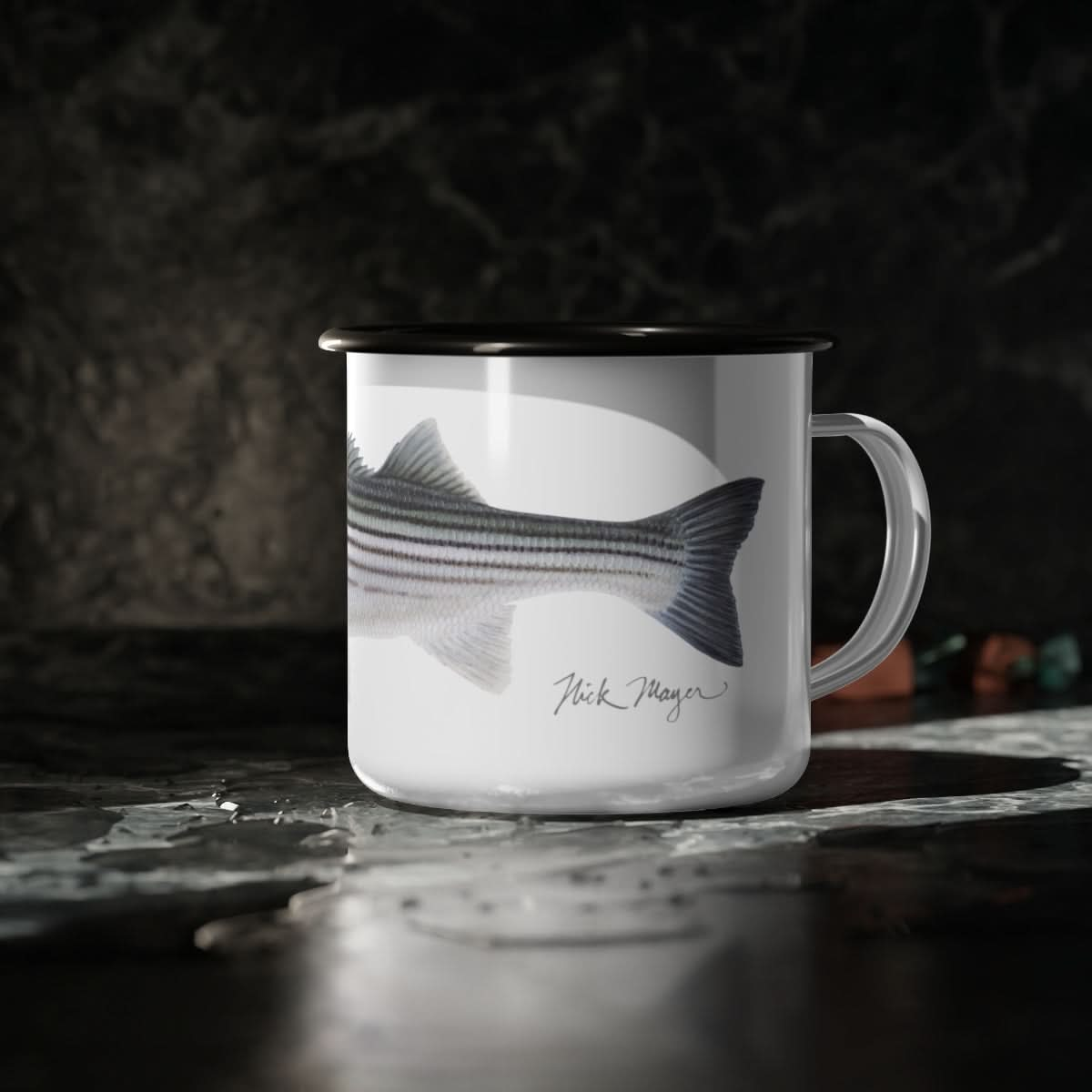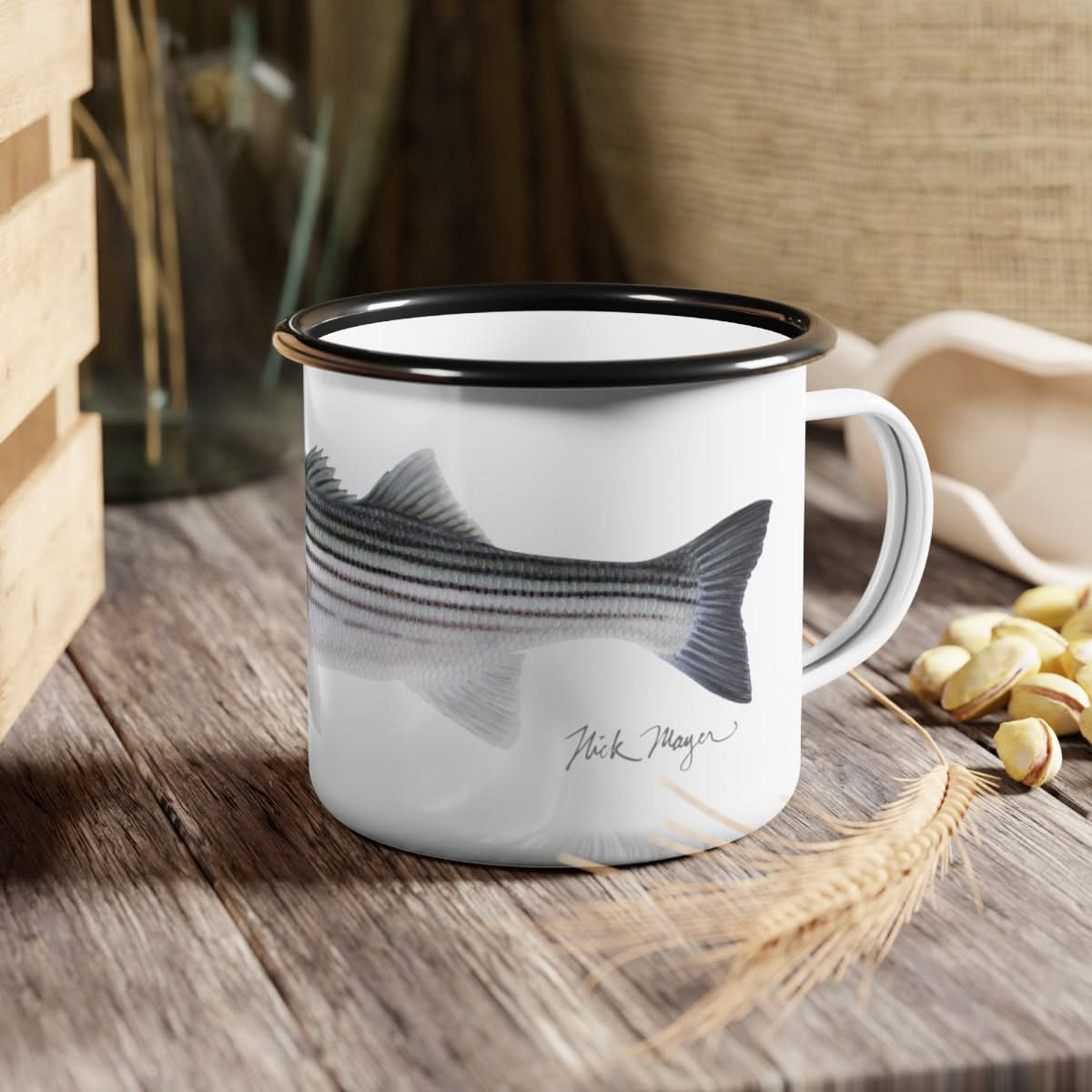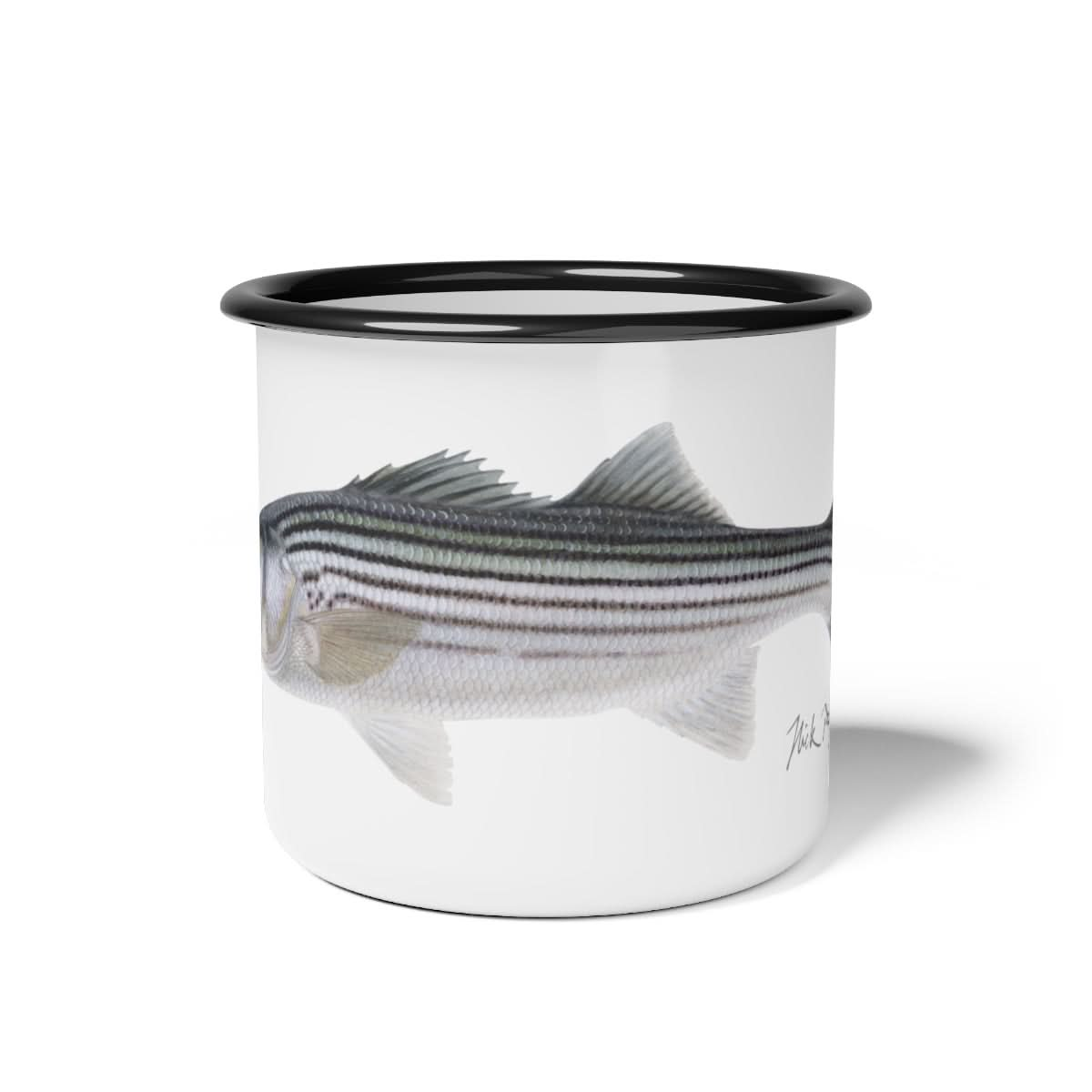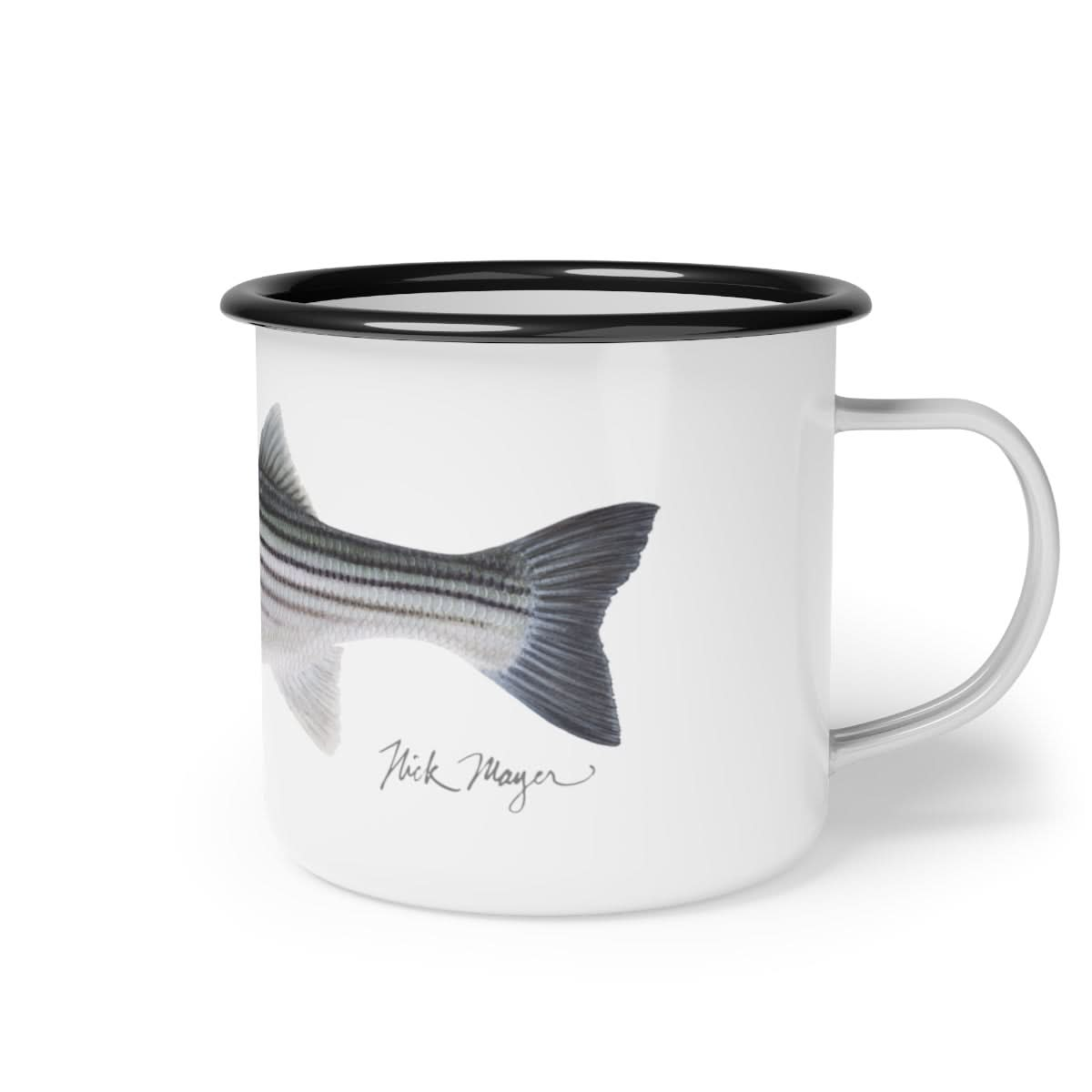 Schoolie Striper Mini Camp Mug
Born to be in the Great Outdoors, this custom enamel mug is a camper's best sidekick. With 12oz. for your favorite beverage, these camping mugs are anti-alkali and acid-proof, making them a hard-wearing choice for any adventure. Plus, when at home, they can be tossed in the dishwasher for hassle-free cleaning.
.: Material: cold-rolled steel plate, with enamel glazed surface
.: 12oz
.: Anti-alkali and acid proof
.: Glossy finish
.: Dishwasher safe
My mission as an artist is to inspire an appreciation for and curiosity about nature and its creatures by communicating the aesthetic beauty of this planet's amazing creatures as they really are.

It is my hope that this appreciation will result in acts of empathy & stewardship towards these incredible creatures portrayed in my paintings.