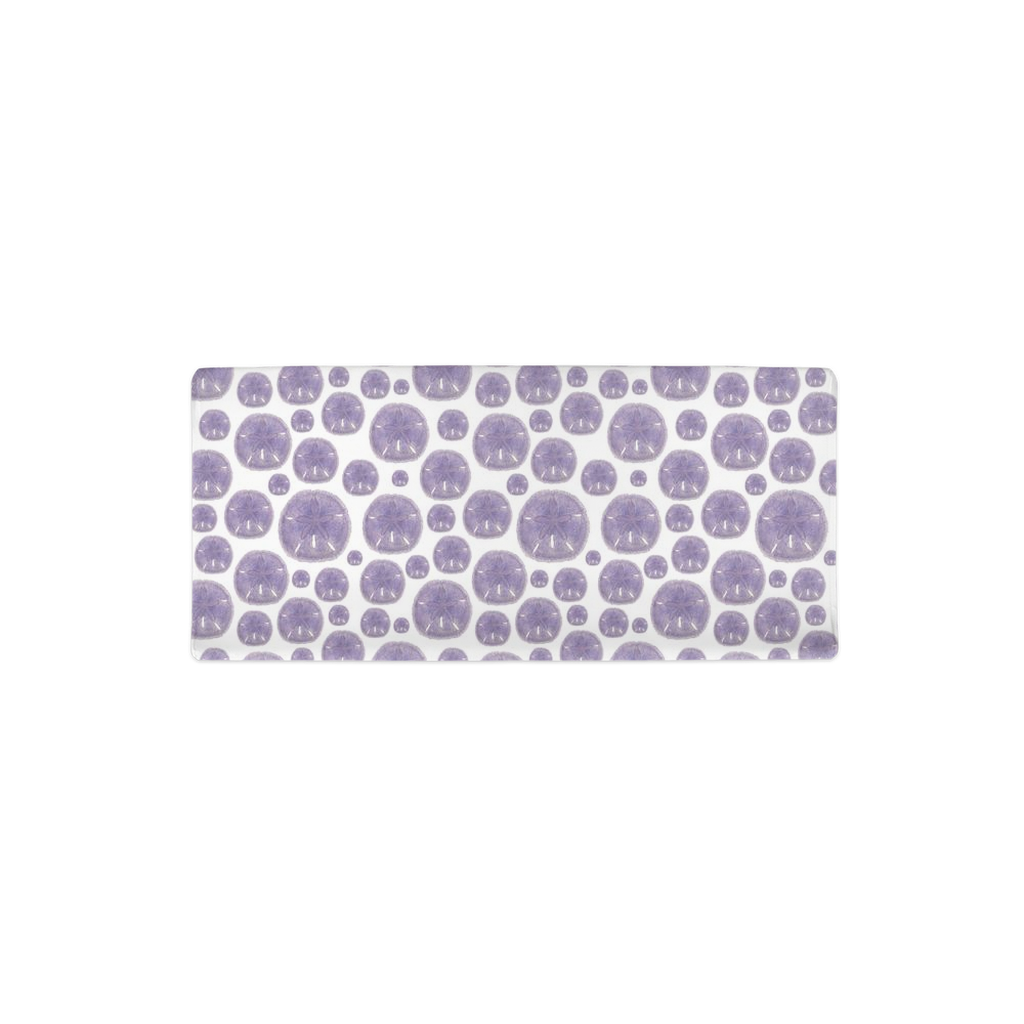 Purple Sand Dollar Changing Pad Cover
Easy to clean and soft pad cover is made to fit a standard 48" x 32" changing pad. Features colorful design made from exclusive Nick Mayer paintings. Hand sewn, reinforced elastic fitted lining. Made using a wash-fast print process that won't bleed or fade.
My mission as an artist is to inspire an appreciation for and curiosity about nature and its creatures by communicating the aesthetic beauty of this planet's amazing creatures as they really are.

It is my hope that this appreciation will result in acts of empathy & stewardship towards these incredible creatures portrayed in my paintings.