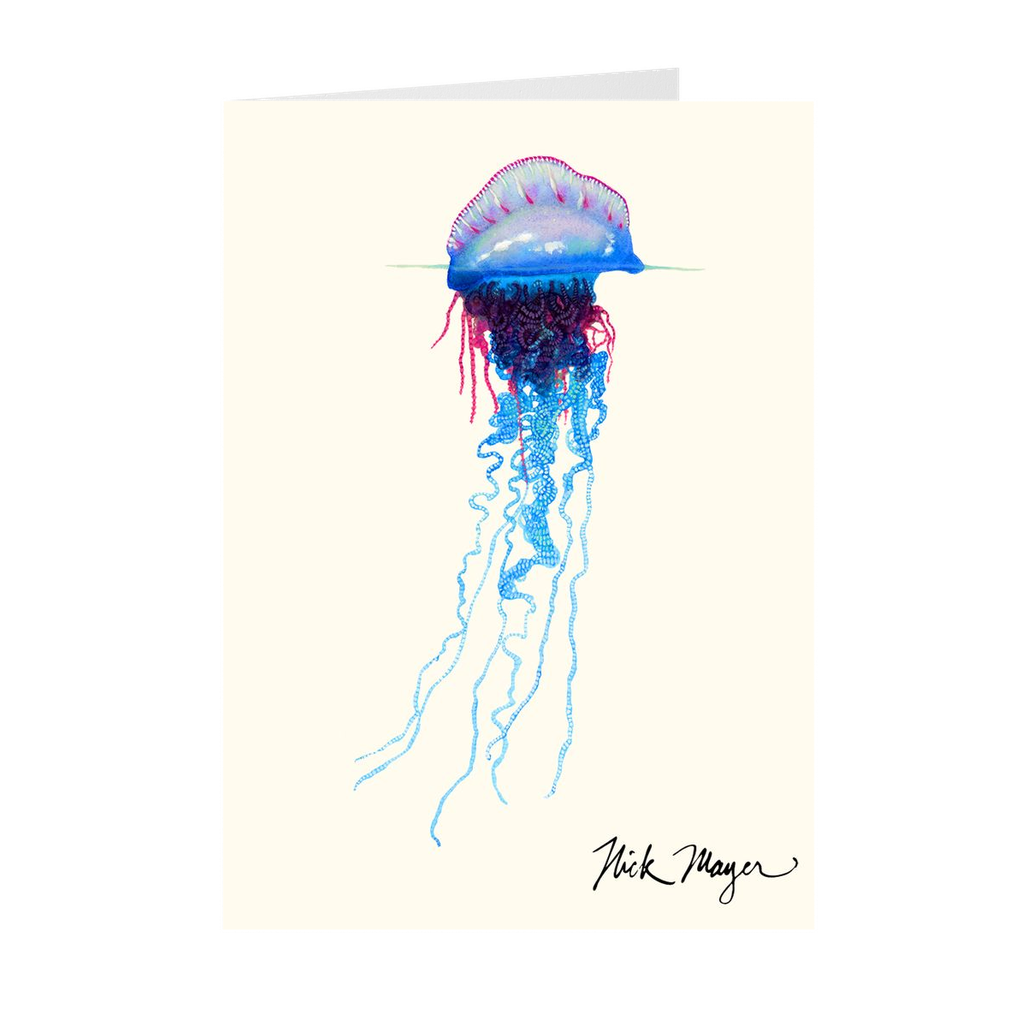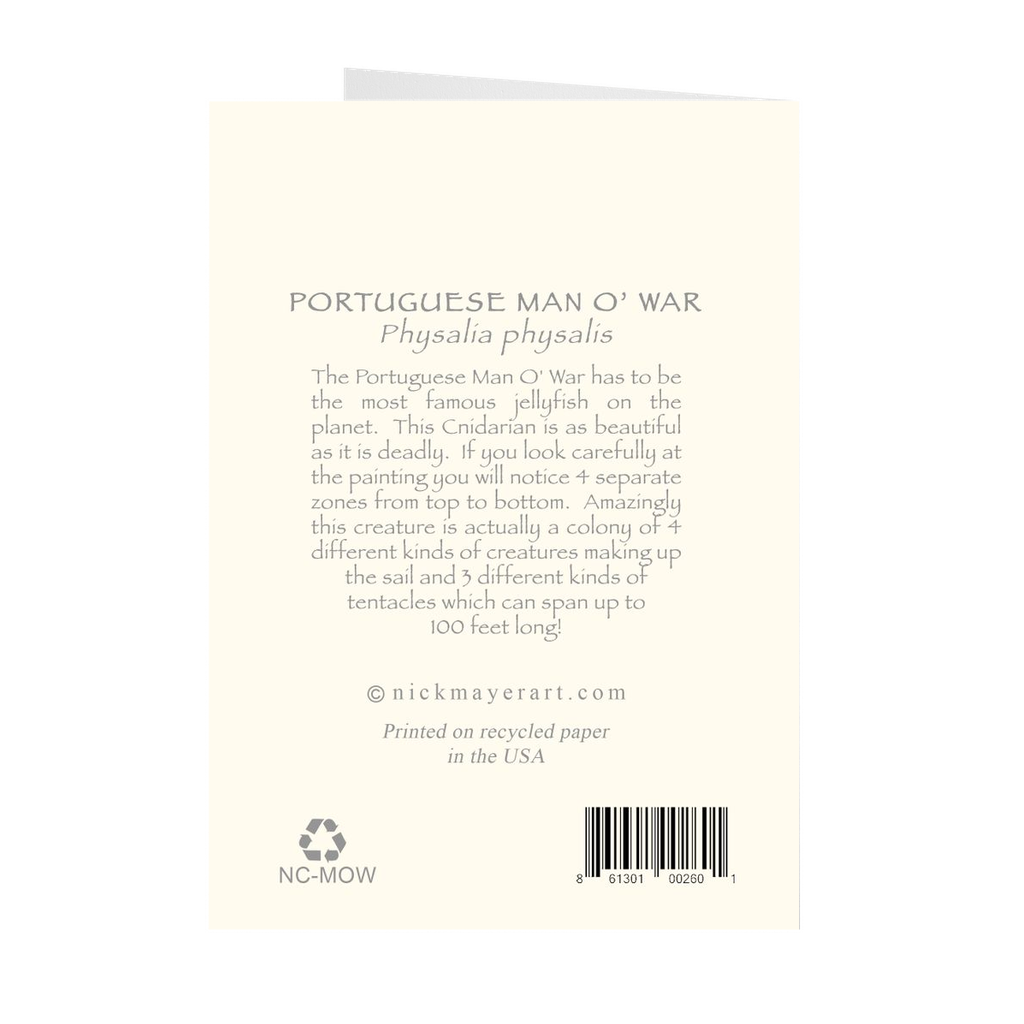 Portuguese Man O' War Notecards
Portuguese Man O' War, Physalia physalis
The Portuguese Man O' War has to be the most famous jellyfish on the planet. This Cnidarian is as beautiful as it is deadly. If you look carefully at the print you will notice 4 separate zones from top to bottom. Amazingly this creature is actually a colony of 4 different kinds of creatures making up the sail and 3 different kinds of tentacles which can span up to 100 feet long!! These large 5" x 7" high quality art cards are printed on card stock, come pre-folded, packed in a clear sleeve per 10 cards, and include one white envelope for each card. Cards are blank inside for a personalized message. Printed on recycled paper.
My mission as an artist is to inspire an appreciation for and curiosity about nature and its creatures by communicating the aesthetic beauty of this planet's amazing creatures as they really are.

It is my hope that this appreciation will result in acts of empathy & stewardship towards these incredible creatures portrayed in my paintings.