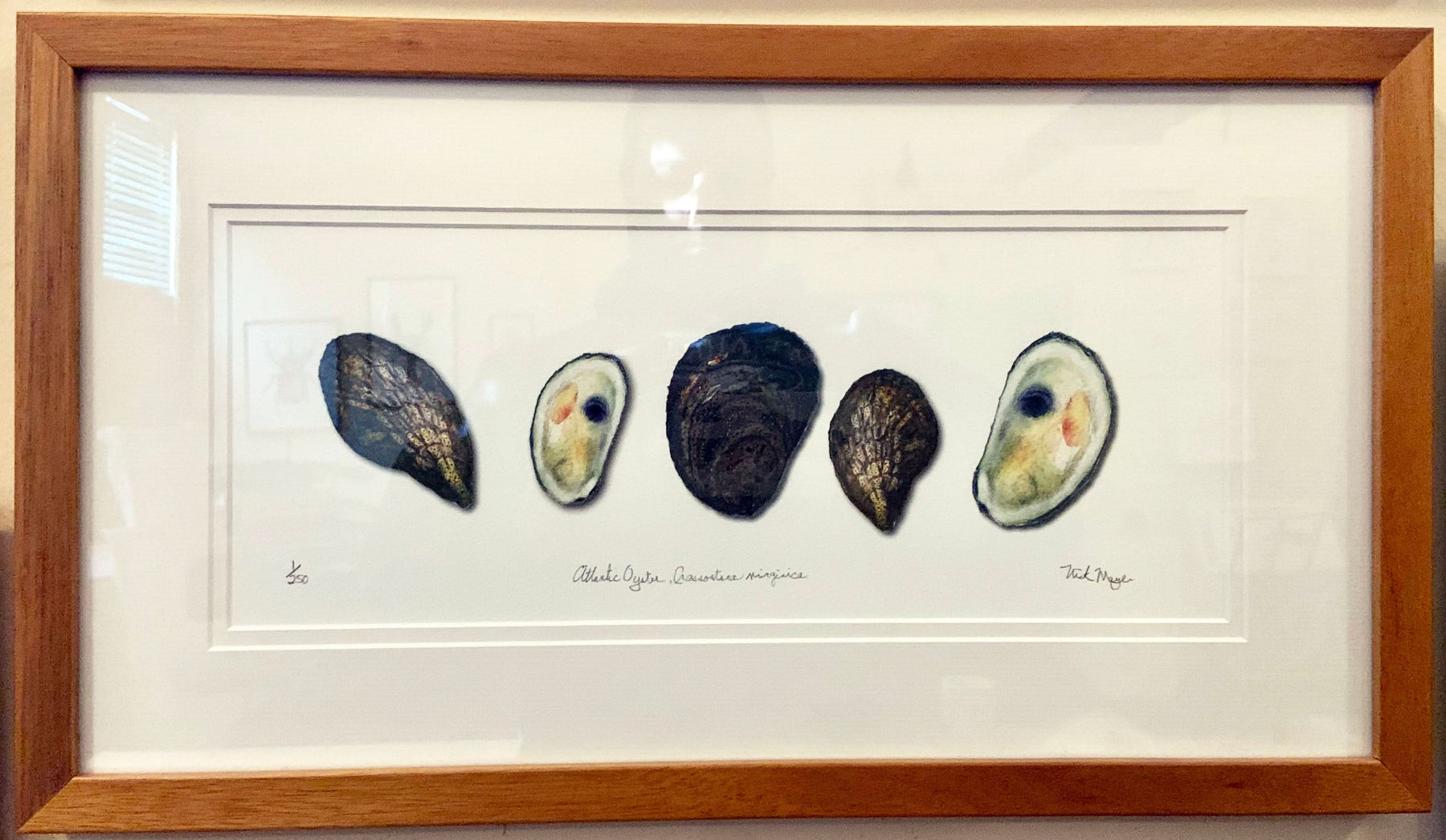 Oysters Hand Signed Framed Print
Atlantic Oyster, Crassostrea virginica
This is a print I have in my studio in Bristol, VT.  It is framed in a natural wood frame and is ready to ship.

Frame Size: 20" wide x 11 1/2" tall
Image Size: 11 1/2" wide x 3" tall
My mission as an artist is to inspire an appreciation for and curiosity about nature and its creatures by communicating the aesthetic beauty of this planet's amazing creatures as they really are.

It is my hope that this appreciation will result in acts of empathy & stewardship towards these incredible creatures portrayed in my paintings.