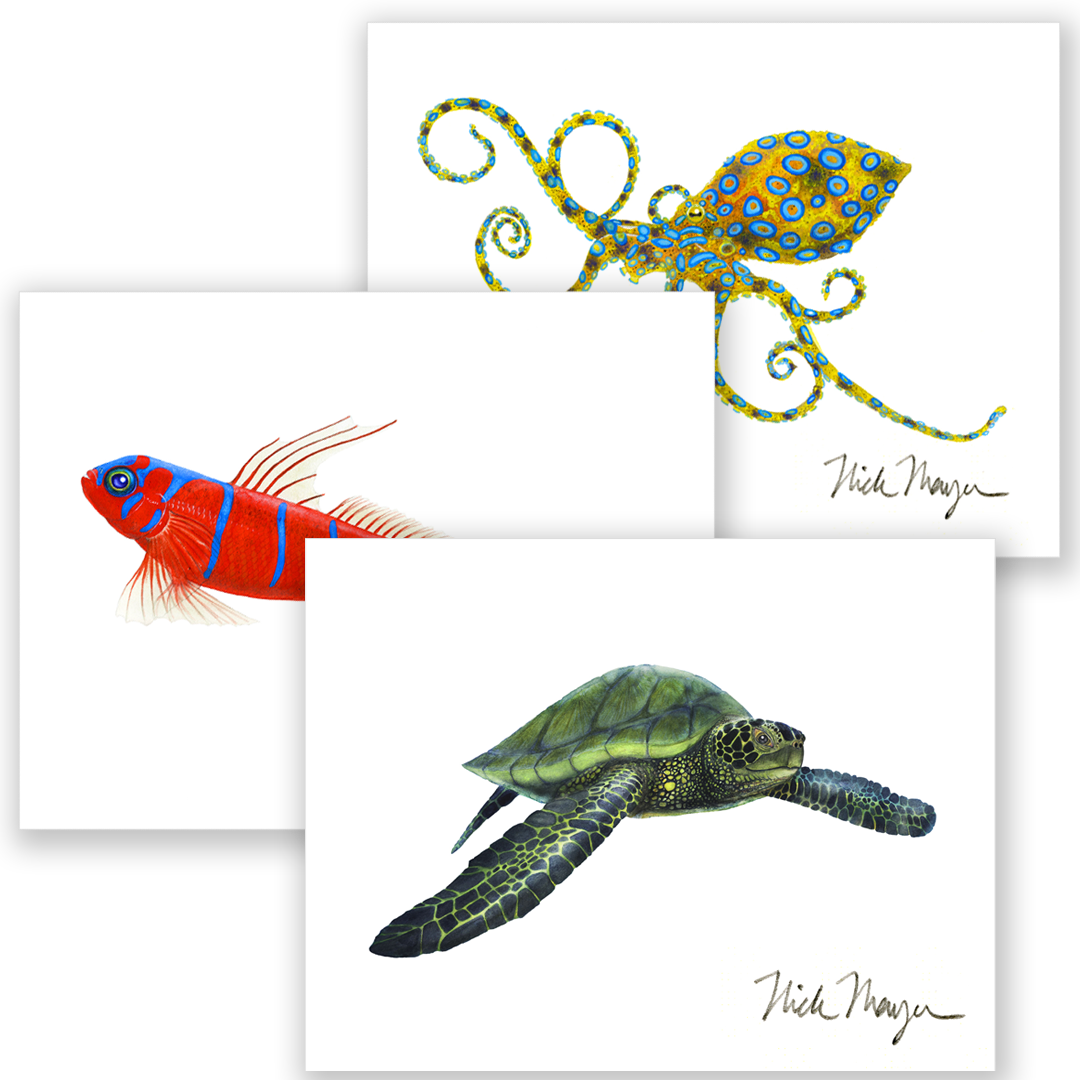 Nick's Pick 12 Assorted Notecards
I have a limited supply of A2 size cards left in stock.  This is an assortment of 12 cards & envelopes that I pick from what I have in stock.  I cannot guarantee you any specific cards, but you can give me a theme in the Notes section at check out and I will do my best to find you some cards along those lines, for example you could request "Freshwater Fish" or "Florida Species" etc.
My mission as an artist is to inspire an appreciation for and curiosity about nature and its creatures by communicating the aesthetic beauty of this planet's amazing creatures as they really are.

It is my hope that this appreciation will result in acts of empathy & stewardship towards these incredible creatures portrayed in my paintings.