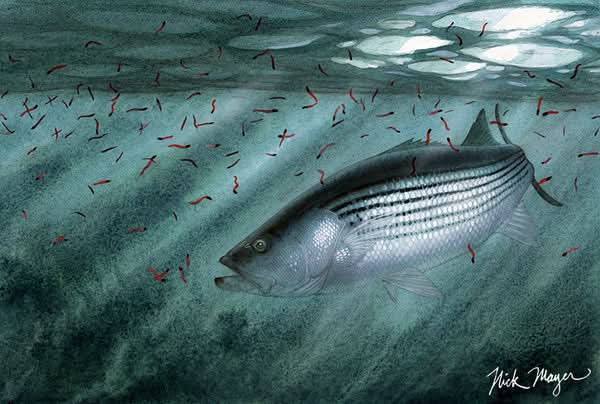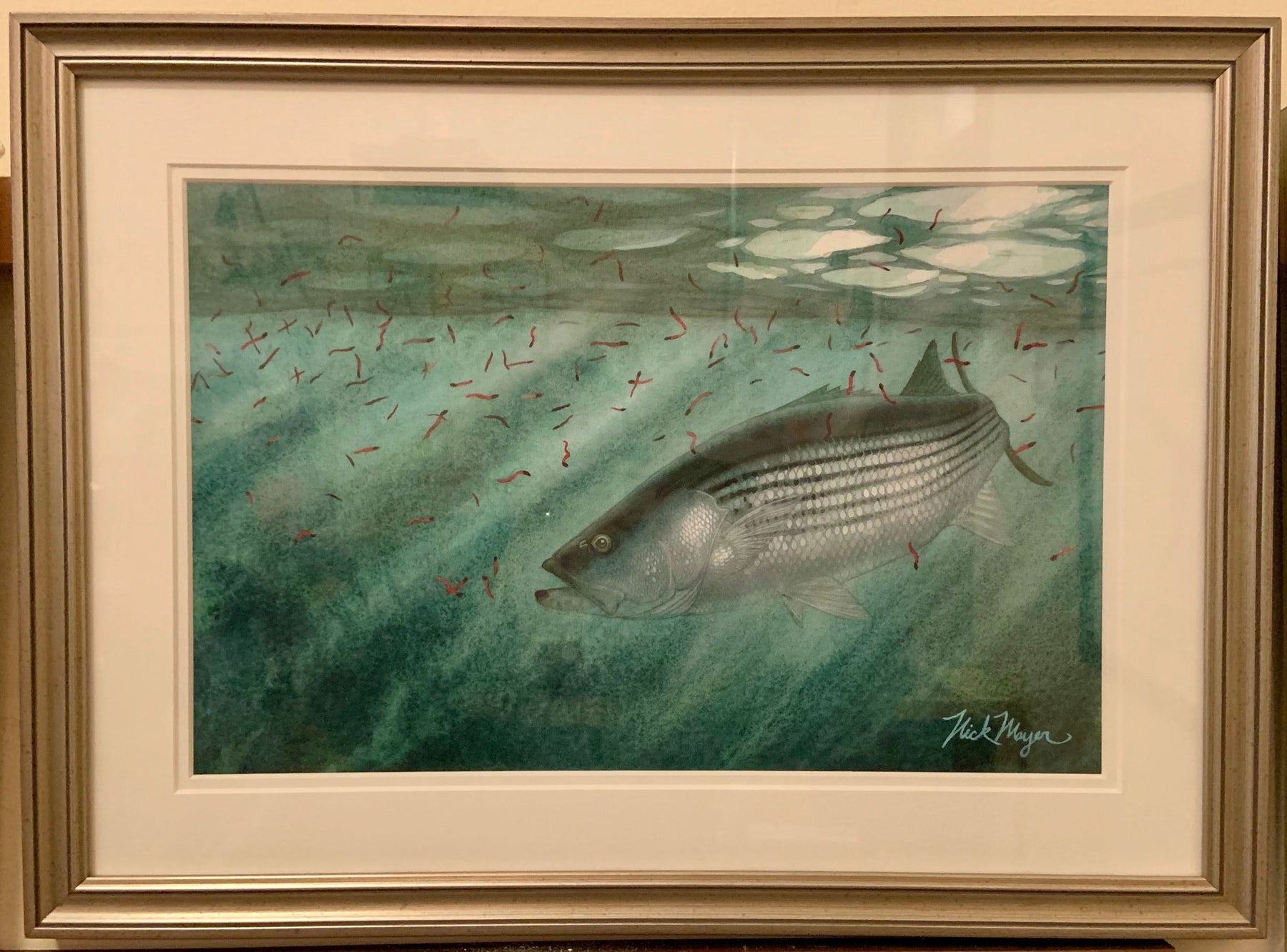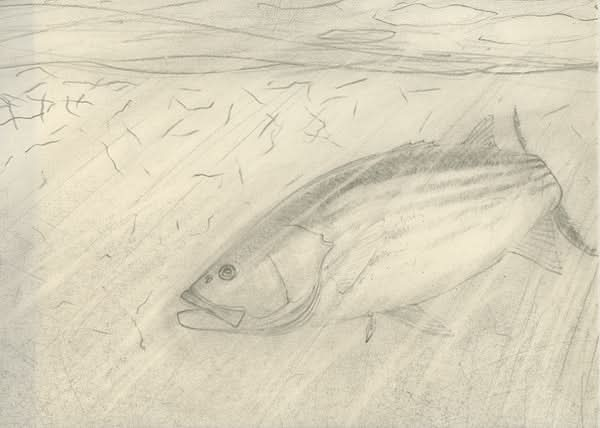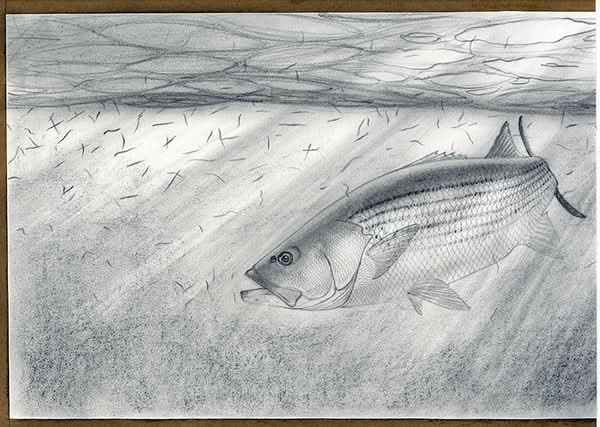 Moonlit Striper Original Painting
Striped Bass, Morone saxatilis
I created this one of a kind original painting for Anglers Journal Magazine.  It was published in the May 2017 issue of AJ to illustrate a story written by my friend, fishing guide John Jinishian.  The piece, Magic Hatch describes the incredible phenomenon of the cinder worm hatch that happens every spring in NE and you can read more about the project here.  You can actually view the process from pencil sketch to finished painting in the pics below.

Here's your chance to own an original painting.  It is framed in our silver wooden frame with double ivory mats and UV protective glass.  This is a collector's item that has provenance.  I will include a signed copy of the Angler's Journal issue with this purchase.

Frame Size: 22 3/4" wide x 16 3/4" tall
Image Size: 16 3/4" wide x 11" tall
My mission as an artist is to inspire an appreciation for and curiosity about nature and its creatures by communicating the aesthetic beauty of this planet's amazing creatures as they really are.

It is my hope that this appreciation will result in acts of empathy & stewardship towards these incredible creatures portrayed in my paintings.