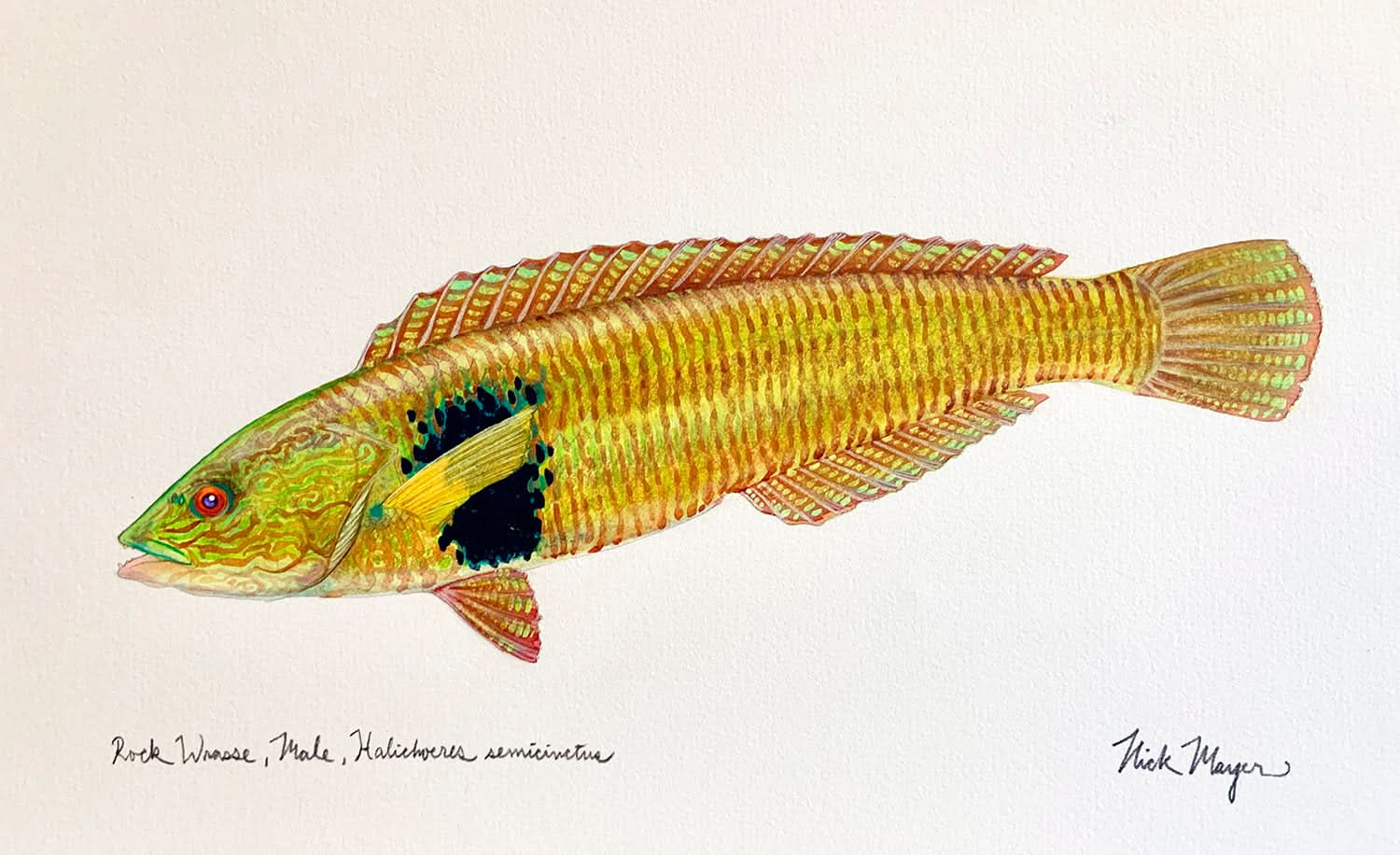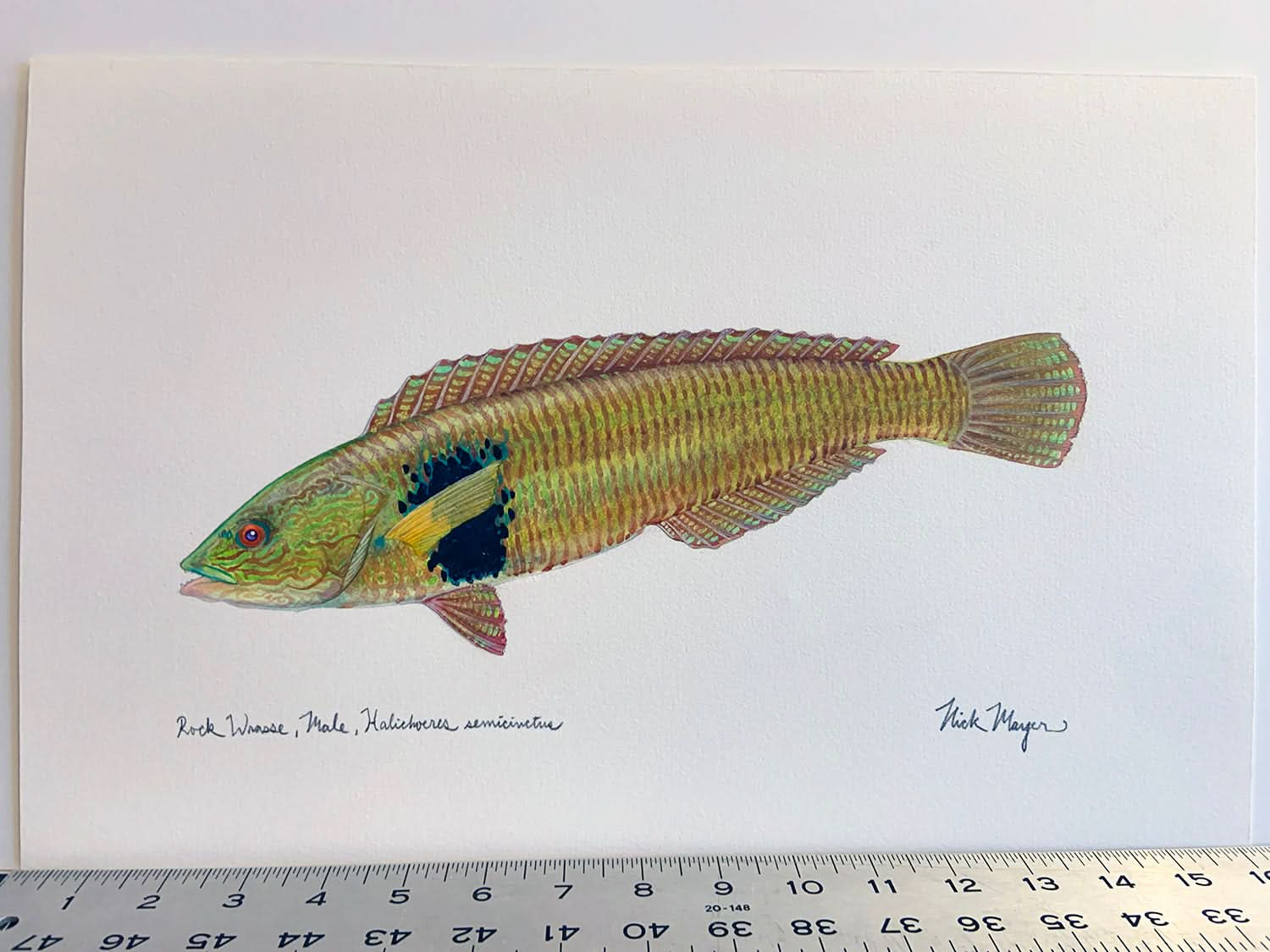 Male Rock Wrasse Unframed Original Painting
Rock Wrasse, Halichoeres semicinctus

One of a kind original watercolor painting.  This illustration was published in the book Catalina Island Dive Buddies, by Mike Rivkin & Jon Council.  You can view the book here.

Here's your chance to own an original that was published in one of my books.  I will include a custom signed copy of the book with your purchase.  The male & femail paintings make a great set.

Paper Size: 11" tall x 14" wide

Image Size: 3" tall x 12" wide

My mission as an artist is to inspire an appreciation for and curiosity about nature and its creatures by communicating the aesthetic beauty of this planet's amazing creatures as they really are.

It is my hope that this appreciation will result in acts of empathy & stewardship towards these incredible creatures portrayed in my paintings.