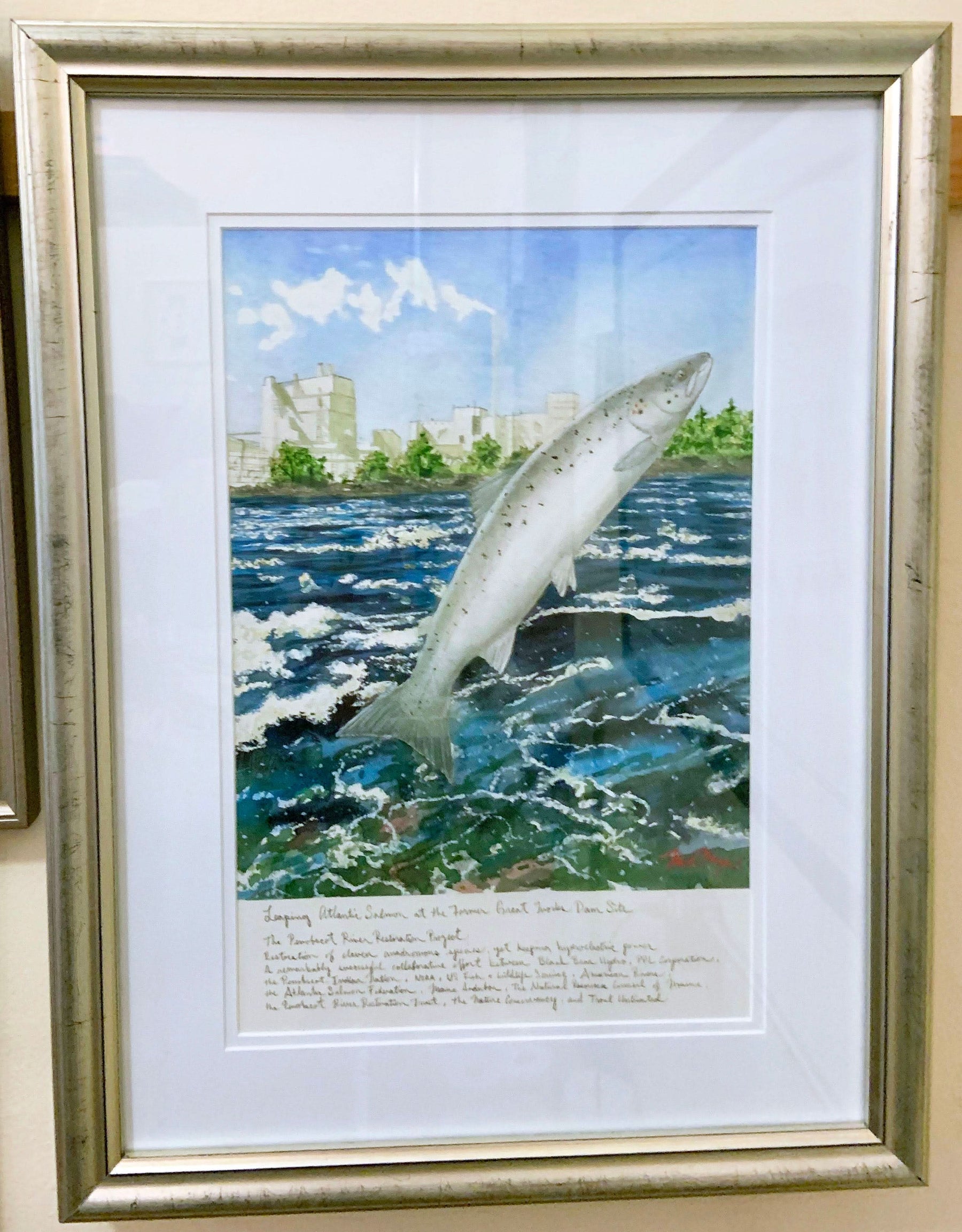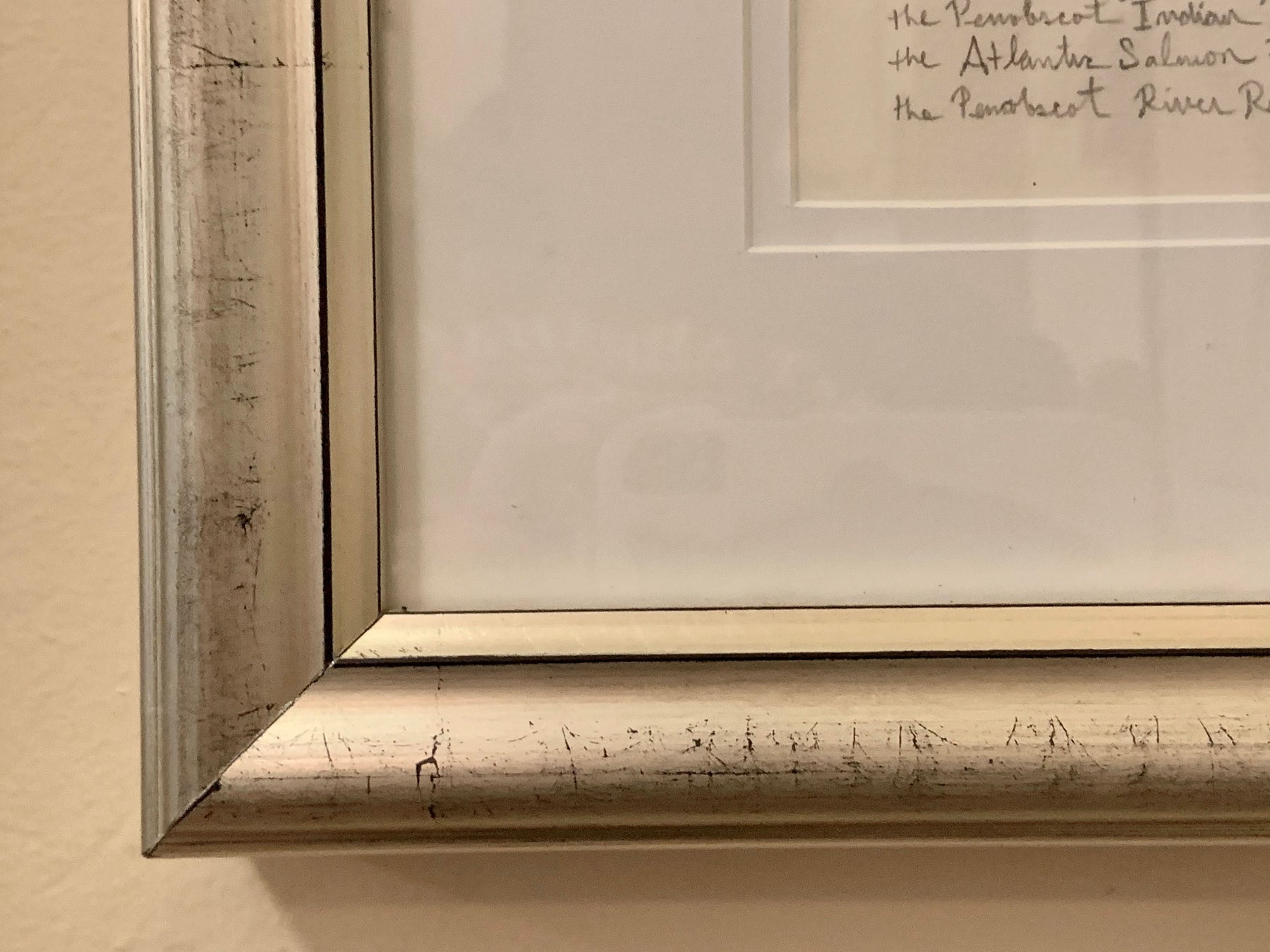 Leaping Salmon at the former Great Works Dam Original Painting
Wild Atlantic Salmon, Salmo salar
I created this one of a kind original watercolor painting to commemorate a significant event in the movement to save the wild sea-run Atlantic Salmon in the United States-- the removal of the Great Works Dam on the Penobscot River in Maine.  In one of the photos below you can read my description of the event as a custom signing

Here's your chance to own an original painting.  It is framed in an antique silver wooden frame with double ivory mats and UV protective glass.  This is a really unique collector's item that has historical significance.

**10% OF THIS SALE WILL BE DONATED TO THE ATLANTIC SALMON FEDERATION**
Frame Size: 17 1/2" wide x 23" tall
Image Size: 10" wide x 15 1/2" tall
My mission as an artist is to inspire an appreciation for and curiosity about nature and its creatures by communicating the aesthetic beauty of this planet's amazing creatures as they really are.

It is my hope that this appreciation will result in acts of empathy & stewardship towards these incredible creatures portrayed in my paintings.