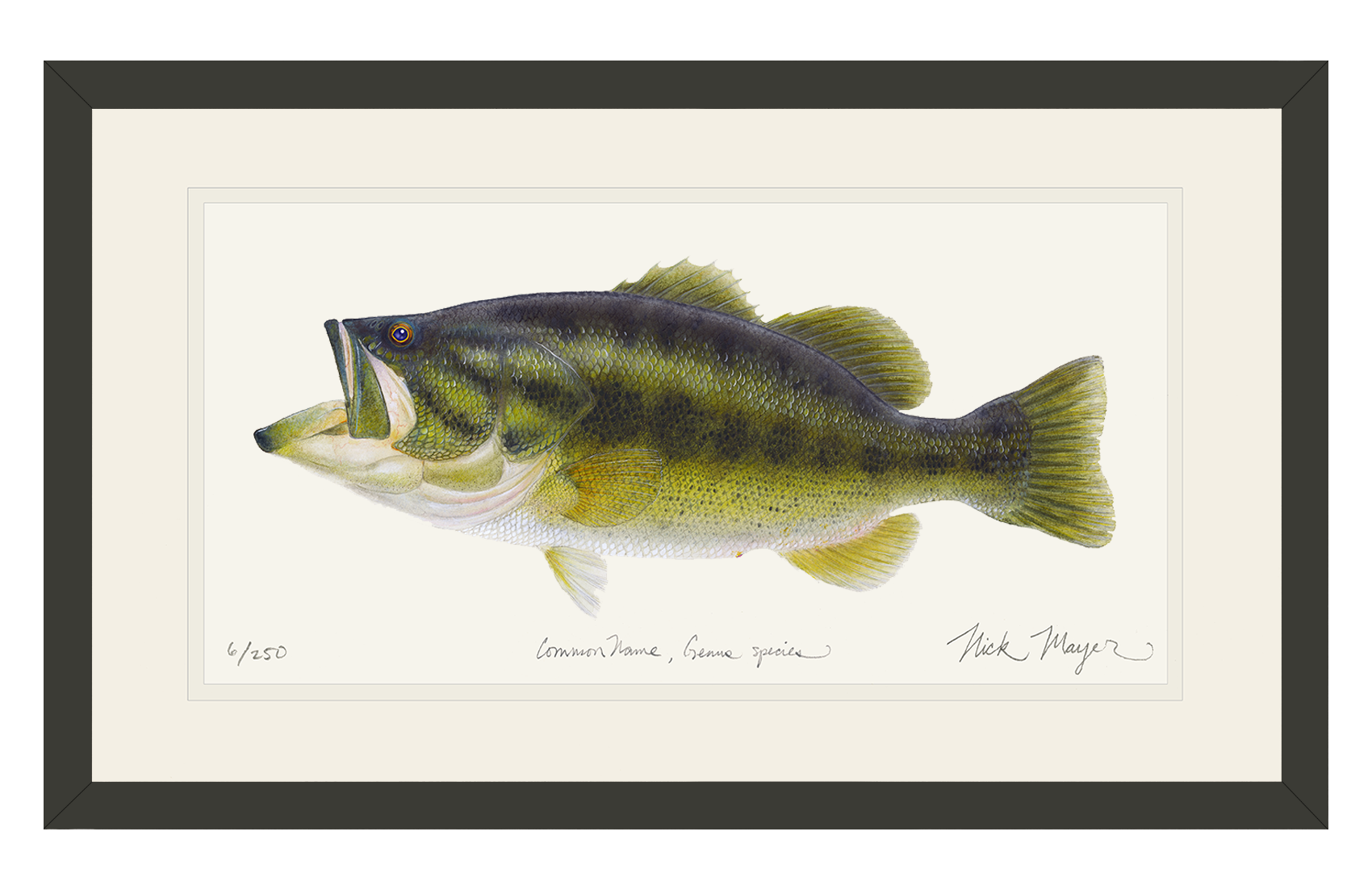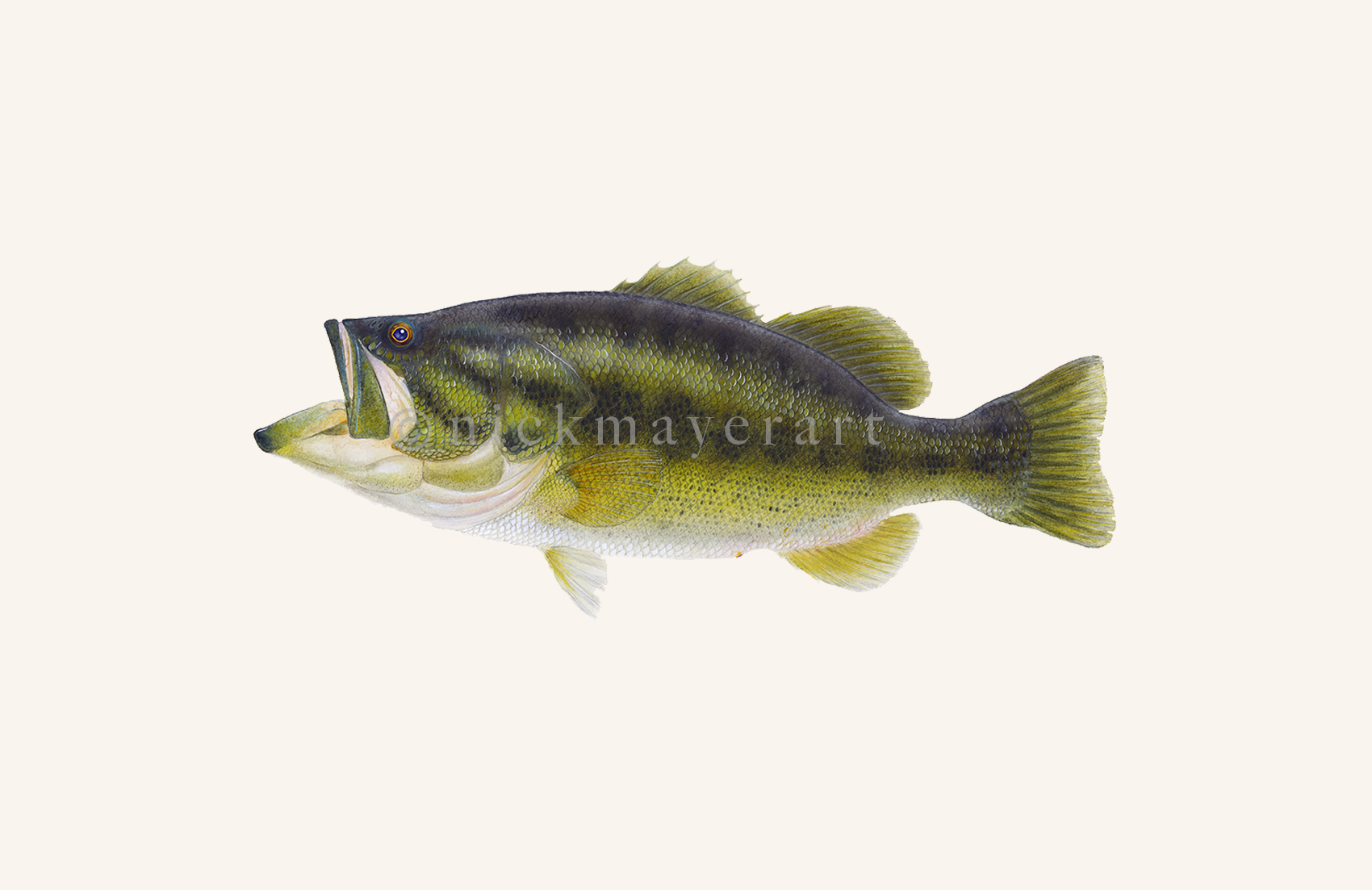 Largemouth Bass Original Watercolor Painting
Largemouth Bass, Micropterus salmoides

The most popular gamefish in America, the Largemouth Bass is an iconic species.  This painting is an homage to this amazing fish that has inspired so many to get outside.  The painting itself is also a labor of love.  I painted every scale multiple times and even painted the capillaries in the lip.  Feel free to reach out with any questions or if you would like some closeup images to check out.

Price includes museum-quality framing, UV-blocking glass, and free shipping.  This original painting's image size is 18" wide x 8 1/2" tall and its framed size is 26" wide x 17" tall.

My mission as an artist is to inspire an appreciation for and curiosity about nature and its creatures by communicating the aesthetic beauty of this planet's amazing creatures as they really are.

It is my hope that this appreciation will result in acts of empathy & stewardship towards these incredible creatures portrayed in my paintings.