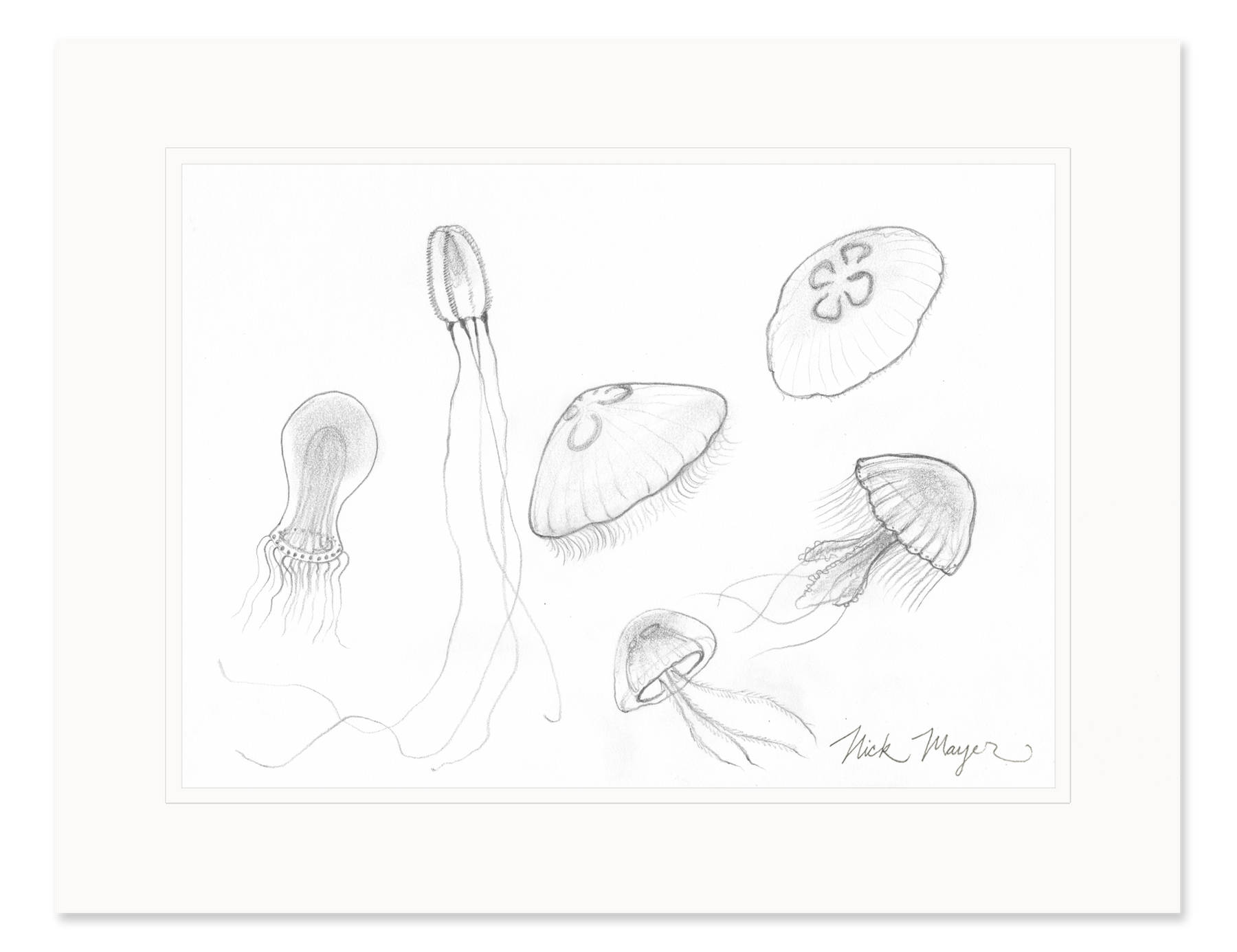 Jellyfish Study Original Pencil Sketch
This is a sketch created in preparation for a fabric pattern design.  It is drawn on acid-free matboard and is matted. The original sketch's image is 10" wide x 7" tall and matted size is 13" wide x 10" tall.
My mission as an artist is to inspire an appreciation for and curiosity about nature and its creatures by communicating the aesthetic beauty of this planet's amazing creatures as they really are.

It is my hope that this appreciation will result in acts of empathy & stewardship towards these incredible creatures portrayed in my paintings.