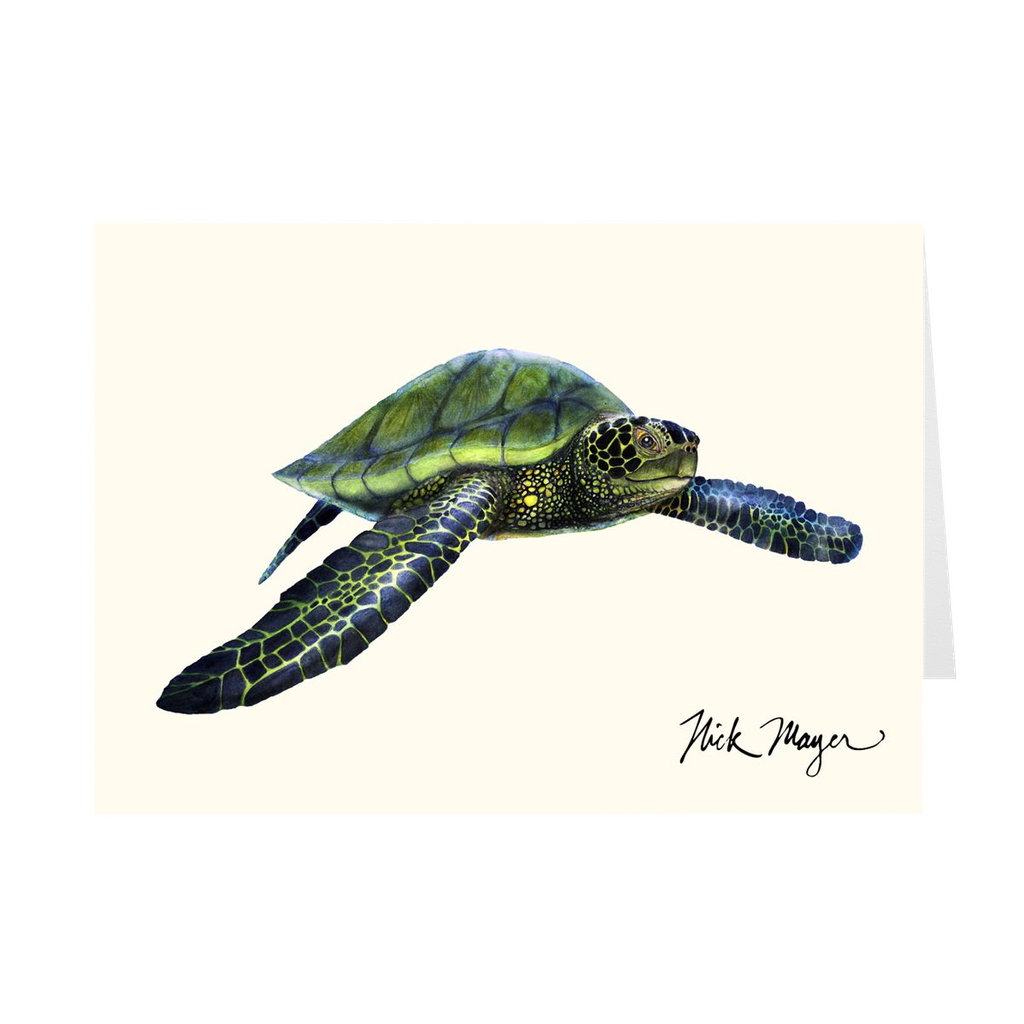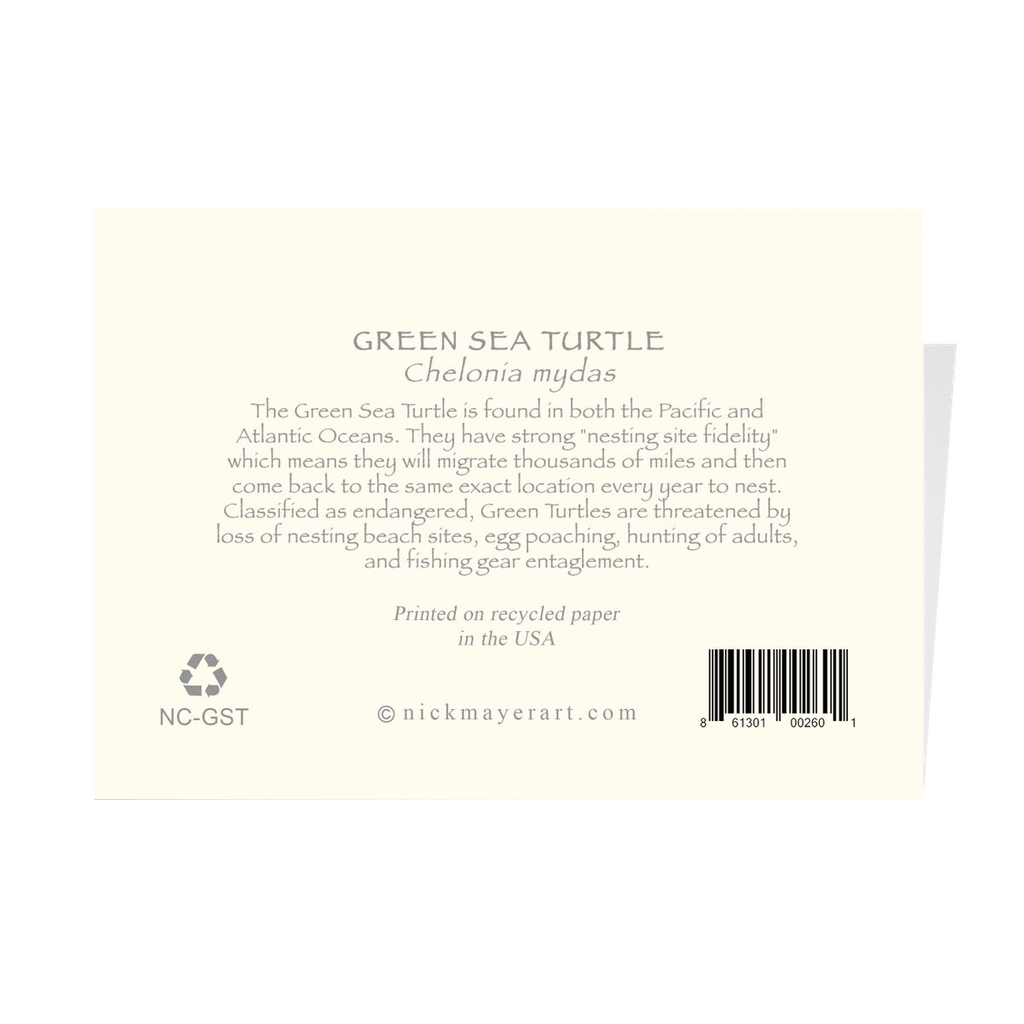 Green Sea Turtle Notecards
Green Sea Turtle, Chelonia mydas
The Green Sea Turtle is found in both the Pacific and Atlantic Oceans. They have strong "nesting site fidelity" which means they will migrate thousands of miles and then come back to the same exact location every year to nest. The painting used to create these prints was inspired by the turtles Nick worked with on the beaches of Tortuguero, Costa Rica while there doing research with the Carribean Conservation Corporation. These large 5" x 7" high quality art cards are printed on card stock, come pre-folded, packed in a clear sleeve per 10 cards, and include one white envelope for each card. Cards are blank inside for a personalized message. Printed on recycled paper.
My mission as an artist is to inspire an appreciation for and curiosity about nature and its creatures by communicating the aesthetic beauty of this planet's amazing creatures as they really are.

It is my hope that this appreciation will result in acts of empathy & stewardship towards these incredible creatures portrayed in my paintings.