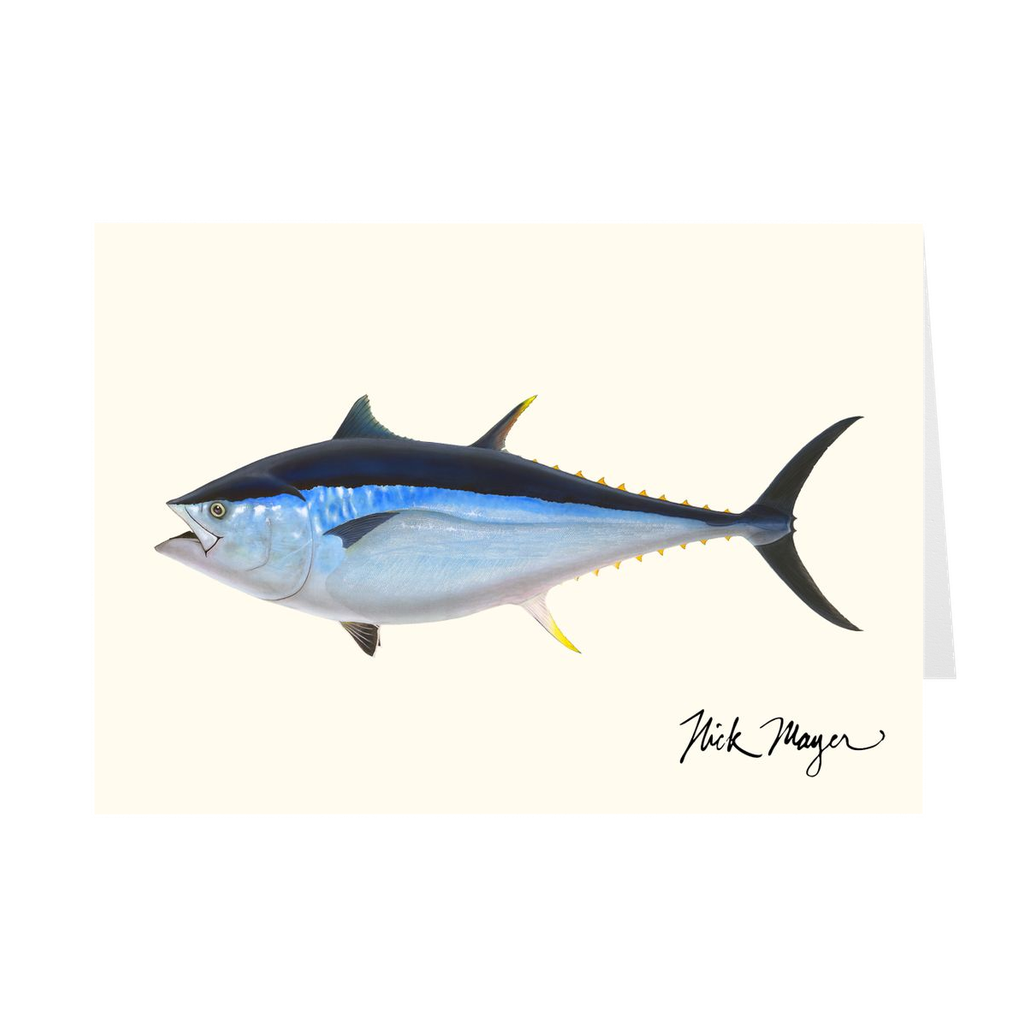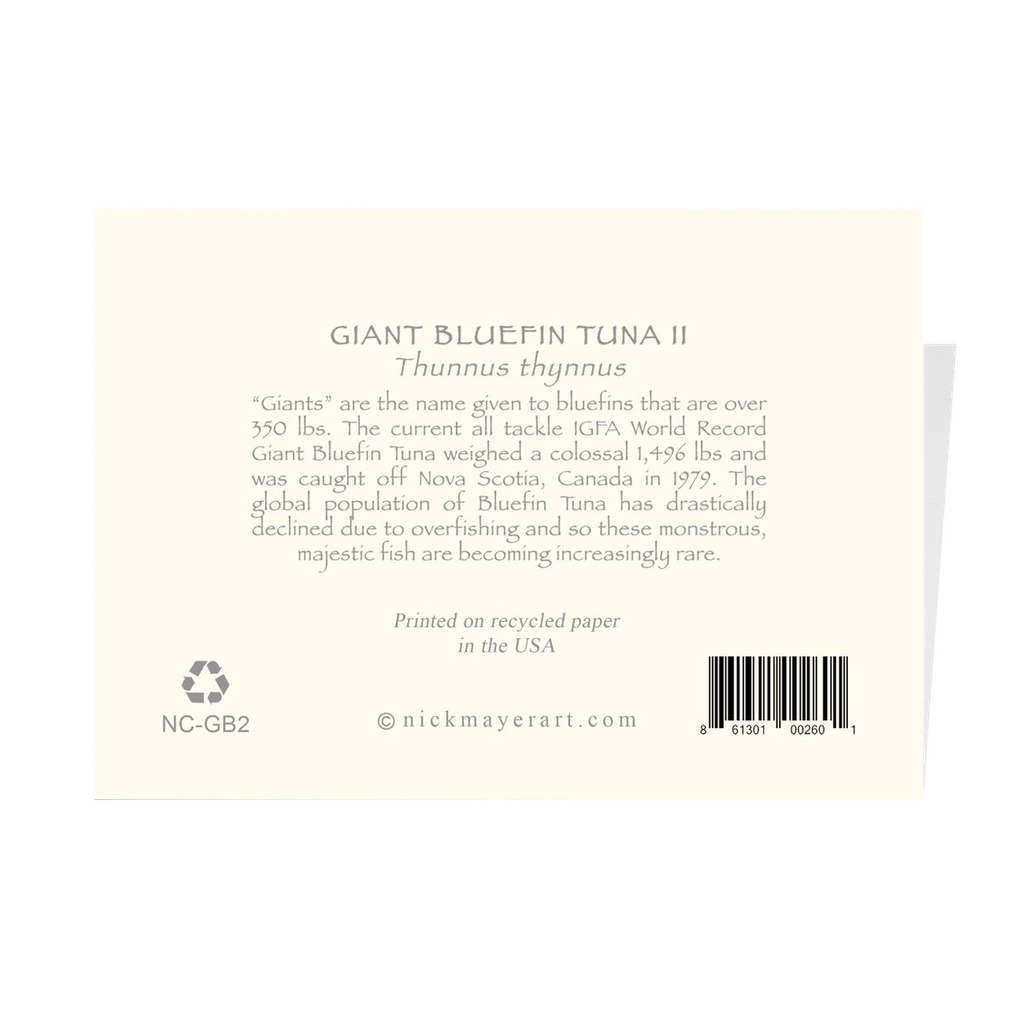 Giant Bluefin Tuna 2 Notecards
Giant Bluefin Tuna, Thunnus thynnus
Giants are the name given to bluefins that are over 350 lbs. The current all tackle IGFA World Record Giant Bluefin Tuna weighed a colossal 1,496 lbs and was caught off Nova Scotia, Canada in 1979. The global population of Bluefin Tuna has drastically declined due to overfishing and so these monstrous, majestic fish are becoming increasingly rare. These large 5" x 7" high quality art cards are printed on card stock, come pre-folded, packed in a clear sleeve per 10 cards, and include one white envelope for each card. Cards are blank inside for a personalized message. Printed on recycled paper.
My mission as an artist is to inspire an appreciation for and curiosity about nature and its creatures by communicating the aesthetic beauty of this planet's amazing creatures as they really are.

It is my hope that this appreciation will result in acts of empathy & stewardship towards these incredible creatures portrayed in my paintings.