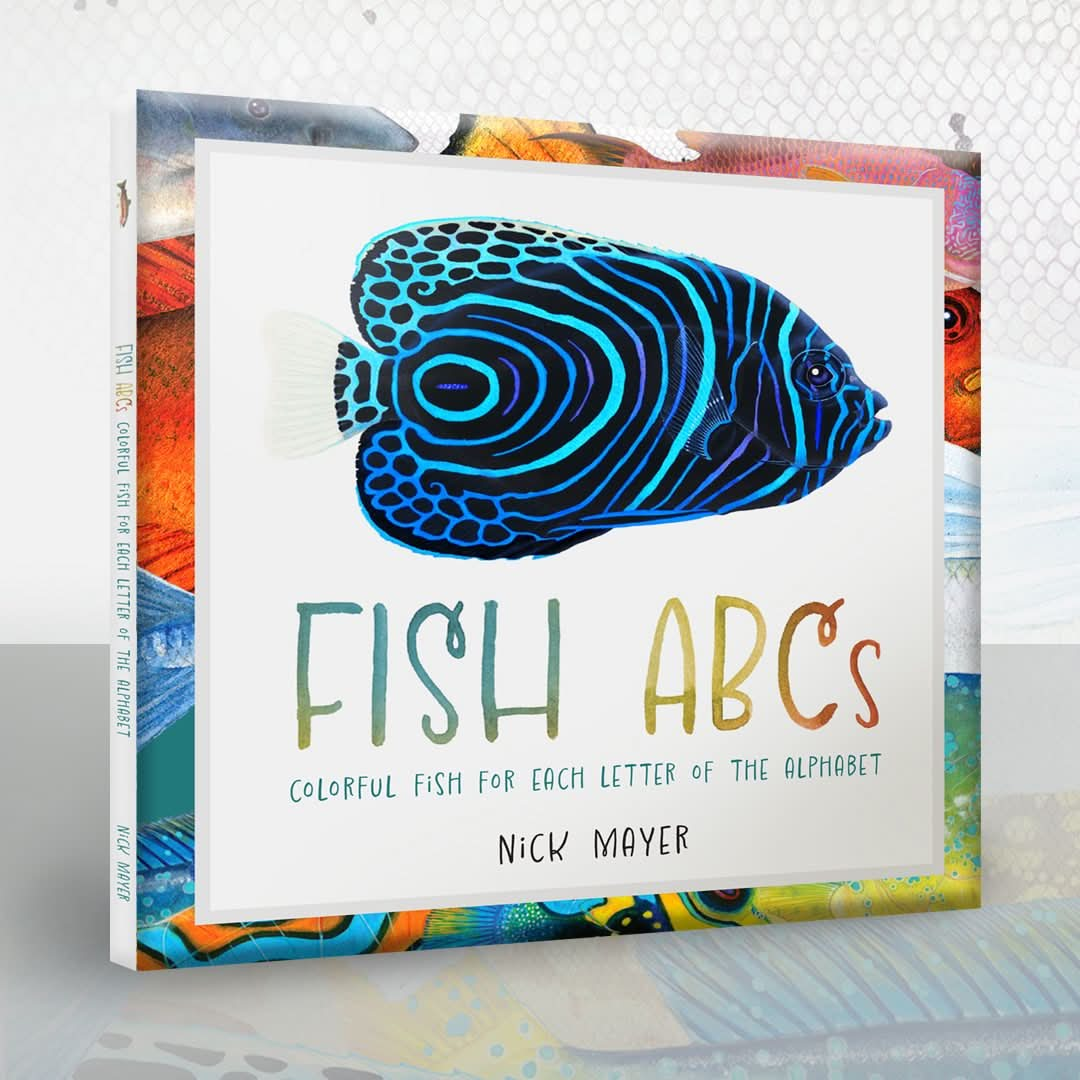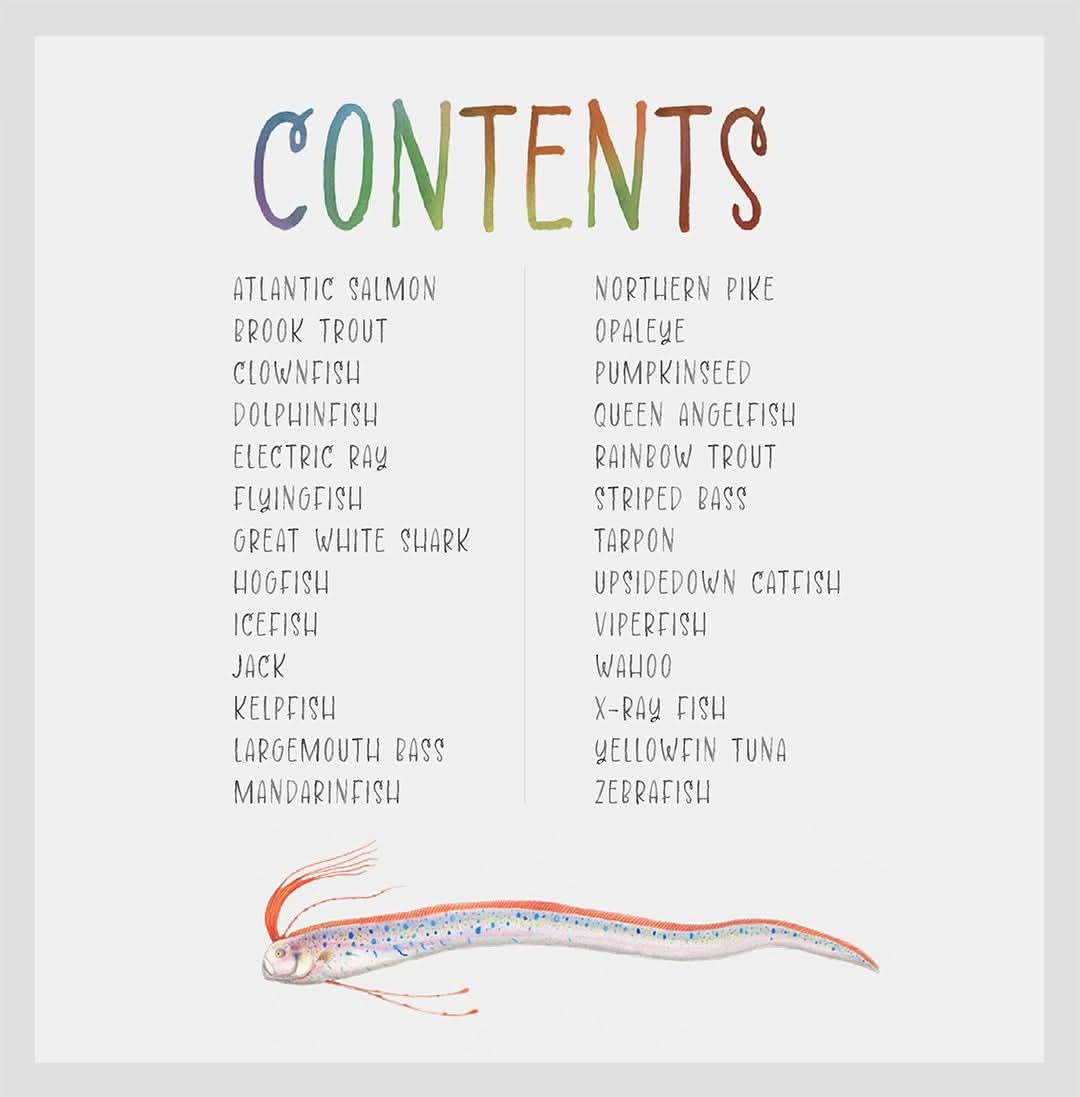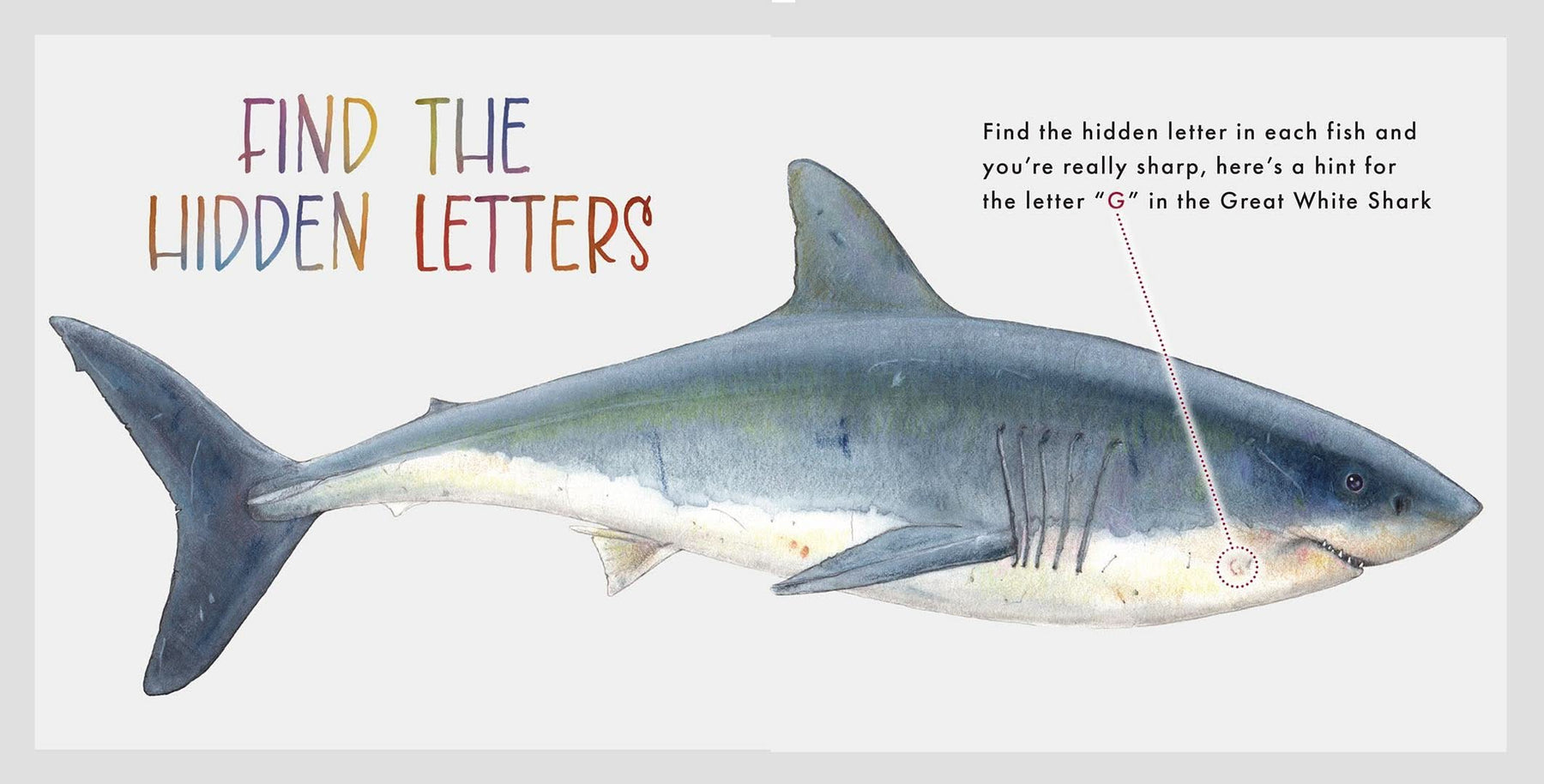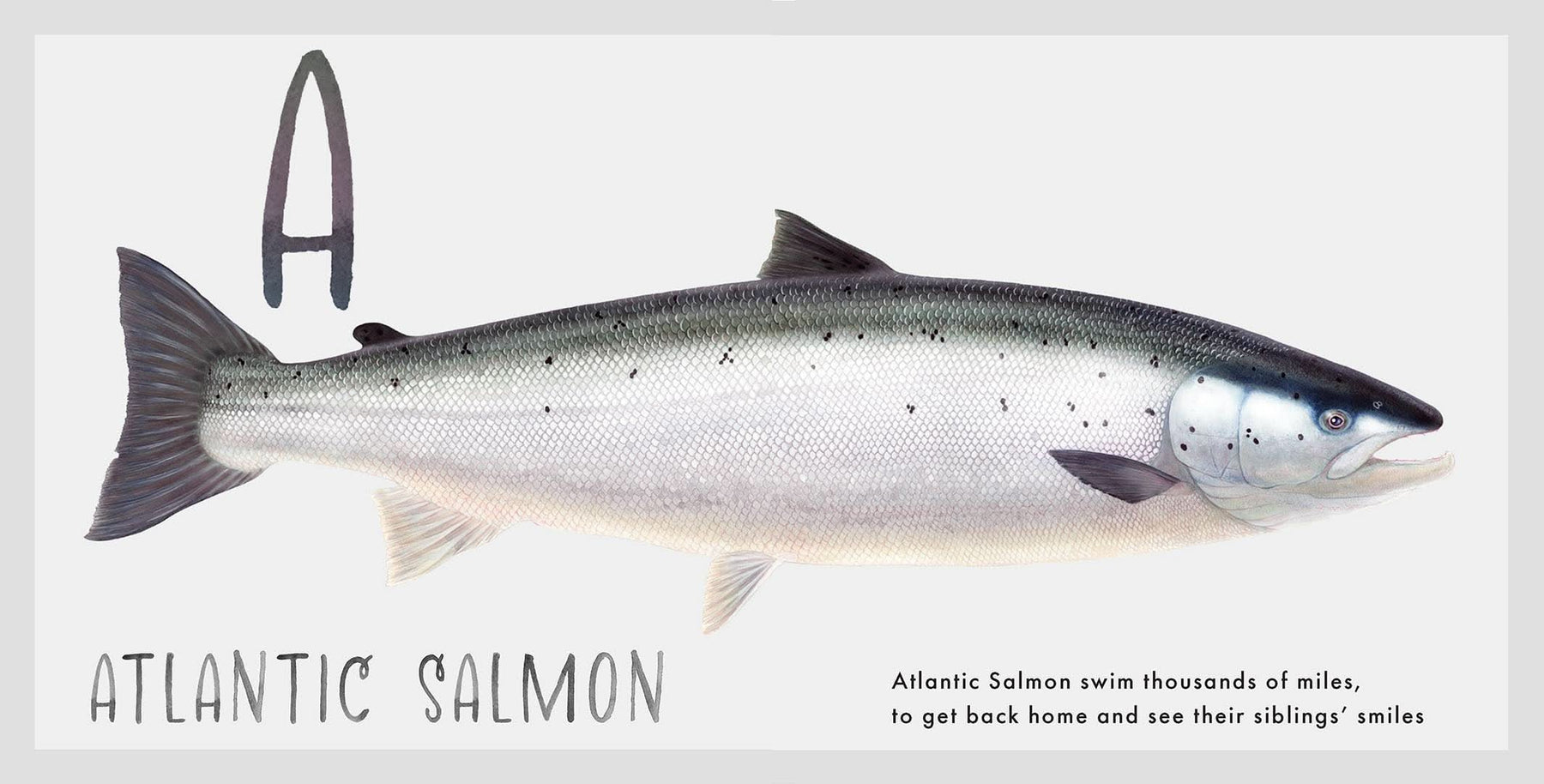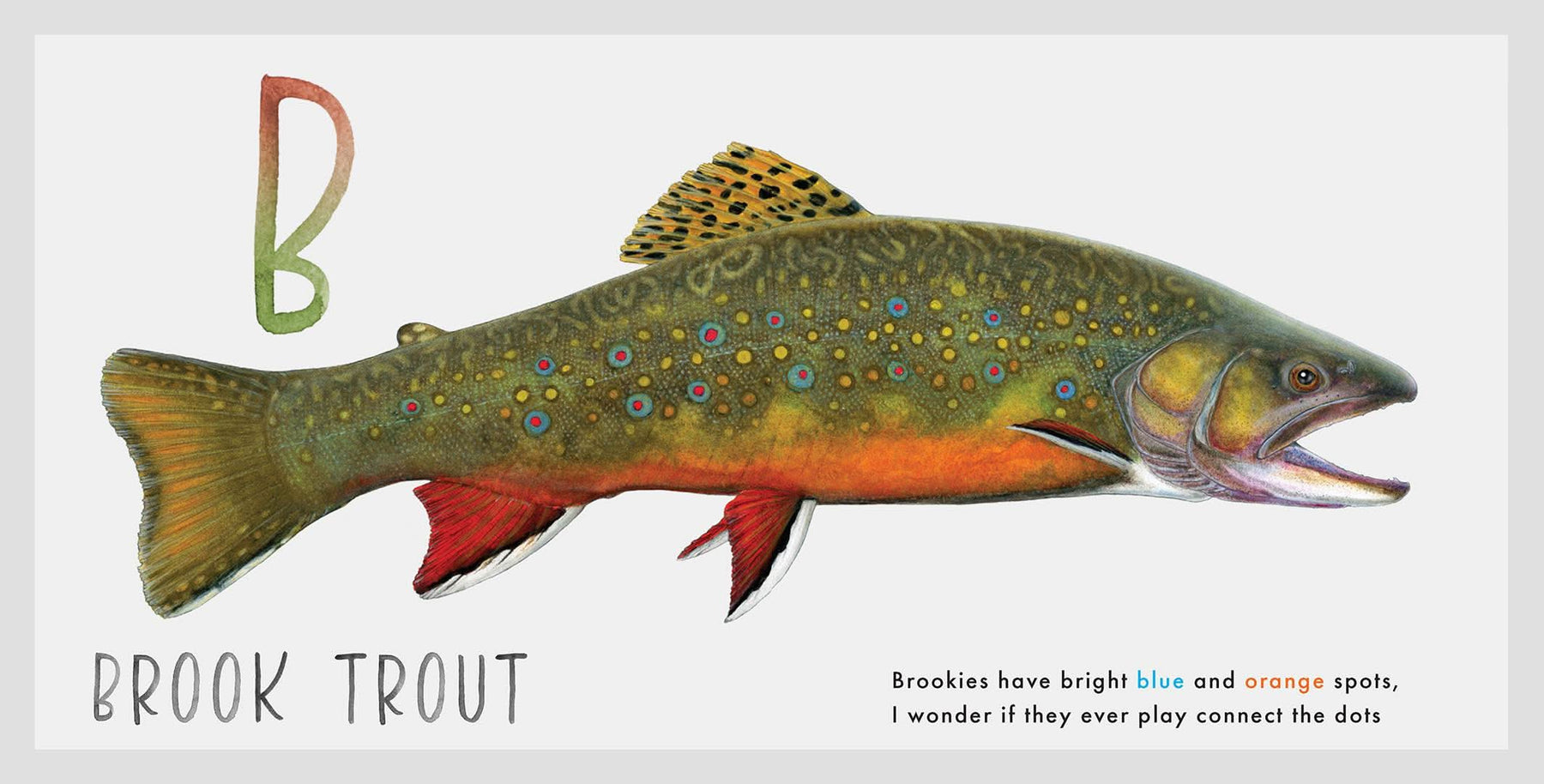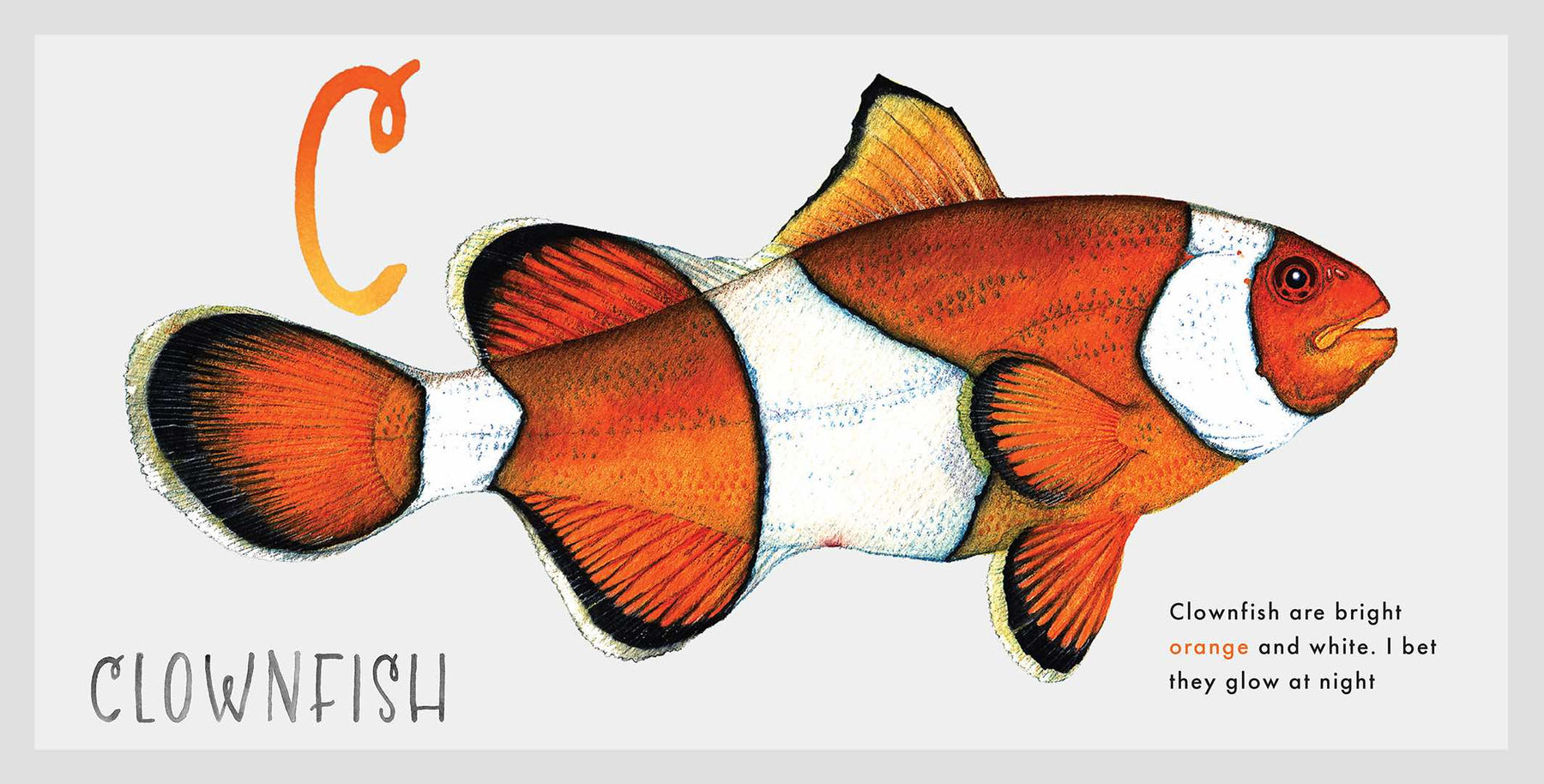 NEW Fish ABCs Book, Signed by Nick Mayer
Fish ABCs, Colorful fish for each letter of the alphabet

by Nick Mayer
Hardcover, October 2023  Eagle Ray Press
A first-level field guide, Fish ABCs both teaches the alphabet and introduces the concept of keying and naming fish. Each letter of the alphabet is illustrated by a fish whose name begins with that letter, as well as an eye opening fish fact. From Atlantic Salmon to Zebrafish, the true colors and shapes of these creatures are sure to amaze readers young and old. Artist and naturalist Nick Mayer has painstakingly researched each of these species to bring an exact portrait of each specimen to the page with vibrant colors and shiny scales.
This book is an homage to the natural inhabitants of Earth's oceans, rivers, and lakes. It is sure to inspire future generations to help keep them there. Each fish features a hidden letter which will not only captivate young readers, but train their eye to study the details of each painting like scientists. The uncluttered pages allow readers to see the individually painted fin rays and carefully counted lateral line scales in each illustration. Freshwater and saltwater fish from around the globe come together in this alphabet-themed celebration of these finned aquatic beauties.
Hardcover: 68 pages
26 vividly colored 2 page spread illustrations

Hidden letter in each fish painting, i.e. A is hidden in Atlantic Salmon

Educational tool for teaching the alphabet, fish keying & fish anatomy

Dimensions: 8.5" x 8.5" with each fish & letter as 2 page spreads 8.5" x 17"

My mission as an artist is to inspire an appreciation for and curiosity about nature and its creatures by communicating the aesthetic beauty of this planet's amazing creatures as they really are.

It is my hope that this appreciation will result in acts of empathy & stewardship towards these incredible creatures portrayed in my paintings.