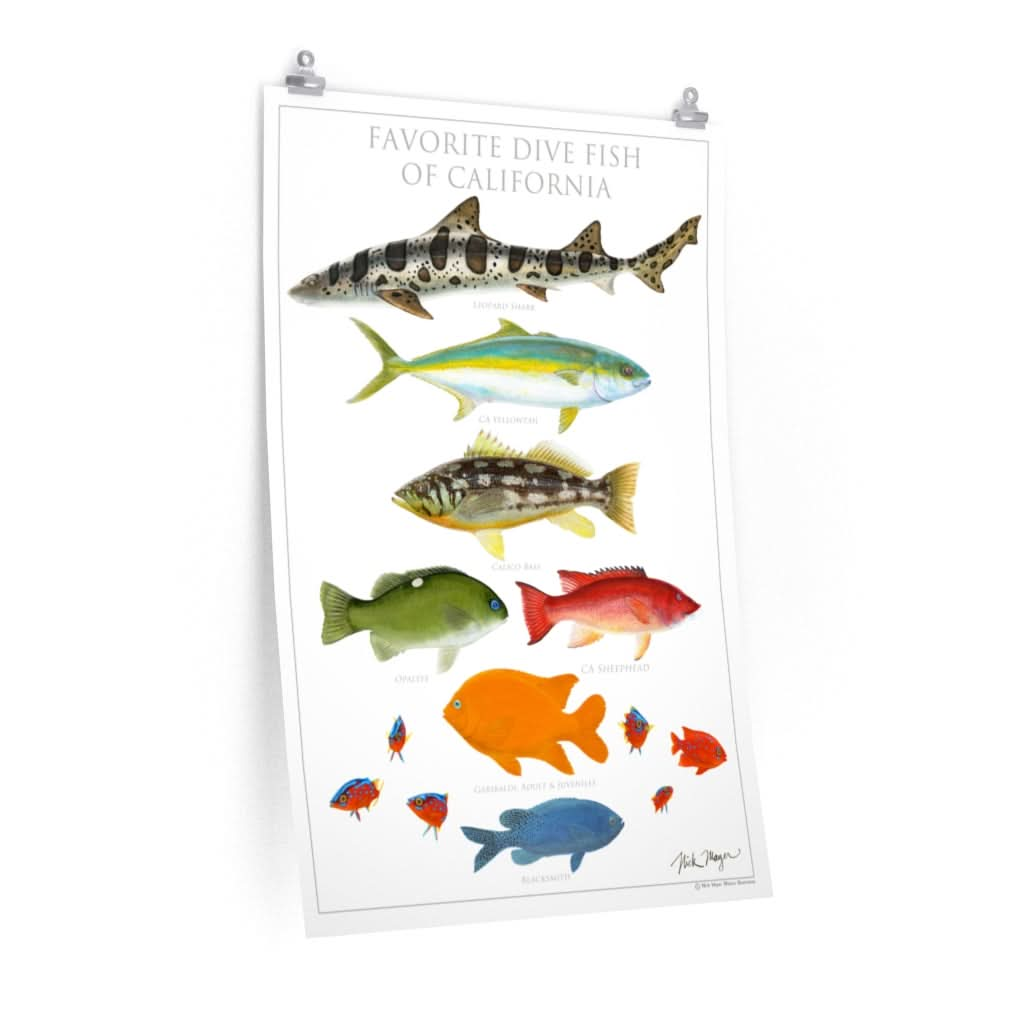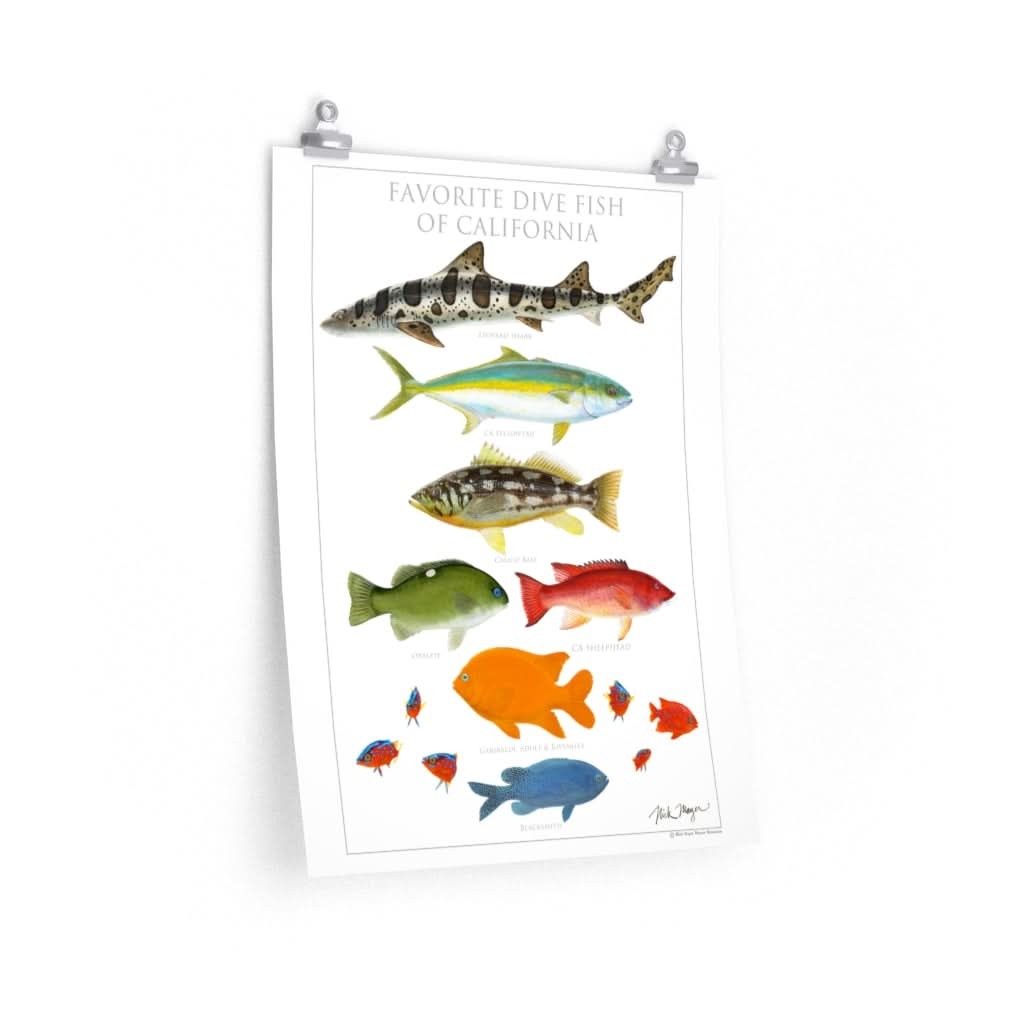 Favorite Dive Fish of California Poster
A nice collection of coastal dive fish of California.  Features the Leopard Shark, California Yellowtail, Calico Bass, Opaleye, California Sheephead, Juvenile & Adult Garibaldis, and Blacksmith.

Posters come in two size options: 18" x 24" and 24" x 36"

Come rolled in a plastic sleeve shipped in a cardboard tube

Printed on high quality 175 gsm fine art paper

Matte finish

My mission as an artist is to inspire an appreciation for and curiosity about nature and its creatures by communicating the aesthetic beauty of this planet's amazing creatures as they really are.

It is my hope that this appreciation will result in acts of empathy & stewardship towards these incredible creatures portrayed in my paintings.