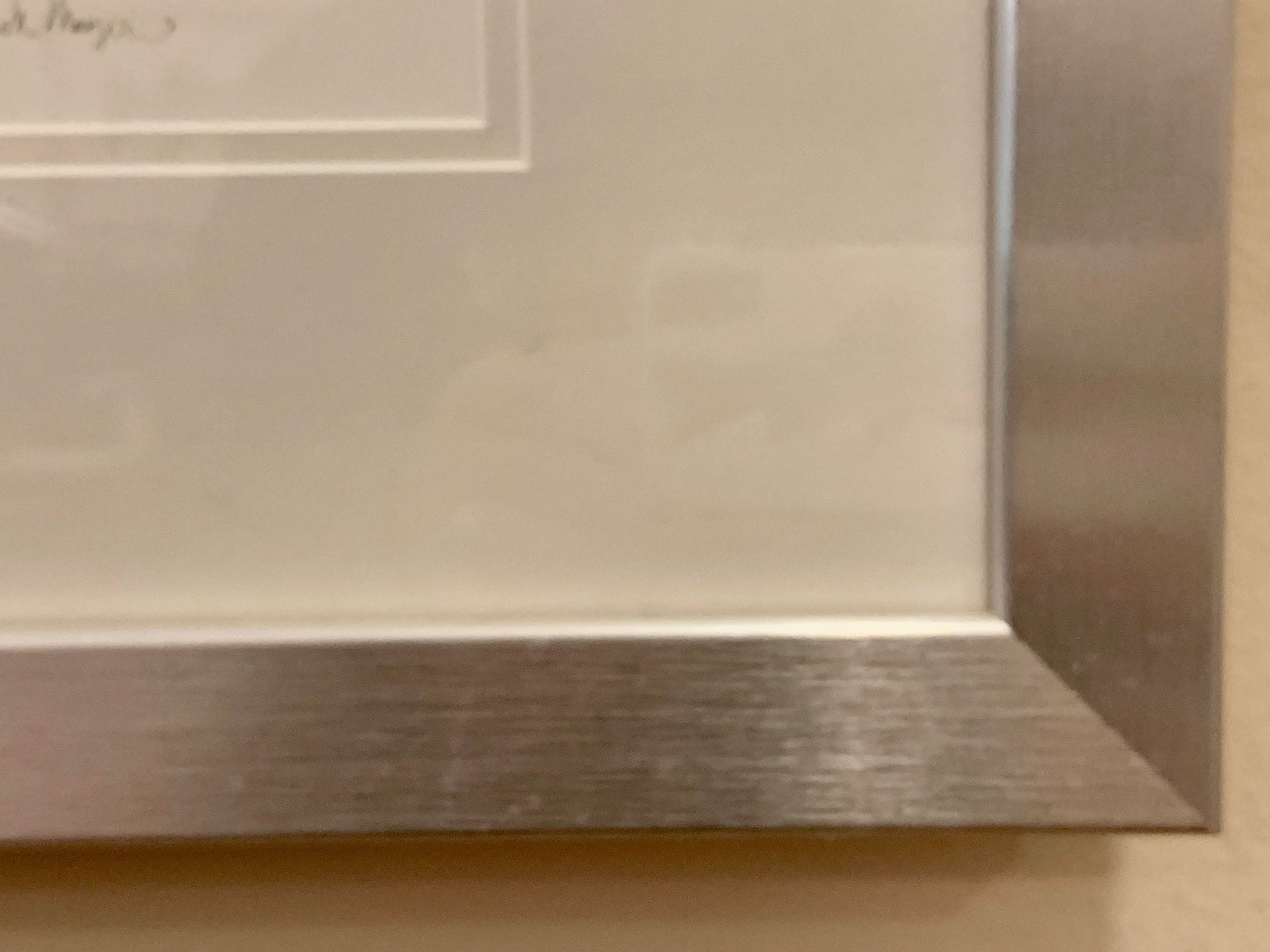 Albino Lobster Original Painting
Albino Lobster, Homarus americanus

One of a kind original painting.  I love the subtlety of this painting, the delicate blue is almost more noticeable because it is so subtle.  Framed with double white mats in a unique brushed silver wooden frame.  Here's your chance to own an original painting.

Frame Size: 20" wide x 30" tall
Image Size: 10" wide x 19" tall
This painting is framed and ready to ship

My mission as an artist is to inspire an appreciation for and curiosity about nature and its creatures by communicating the aesthetic beauty of this planet's amazing creatures as they really are.

It is my hope that this appreciation will result in acts of empathy & stewardship towards these incredible creatures portrayed in my paintings.