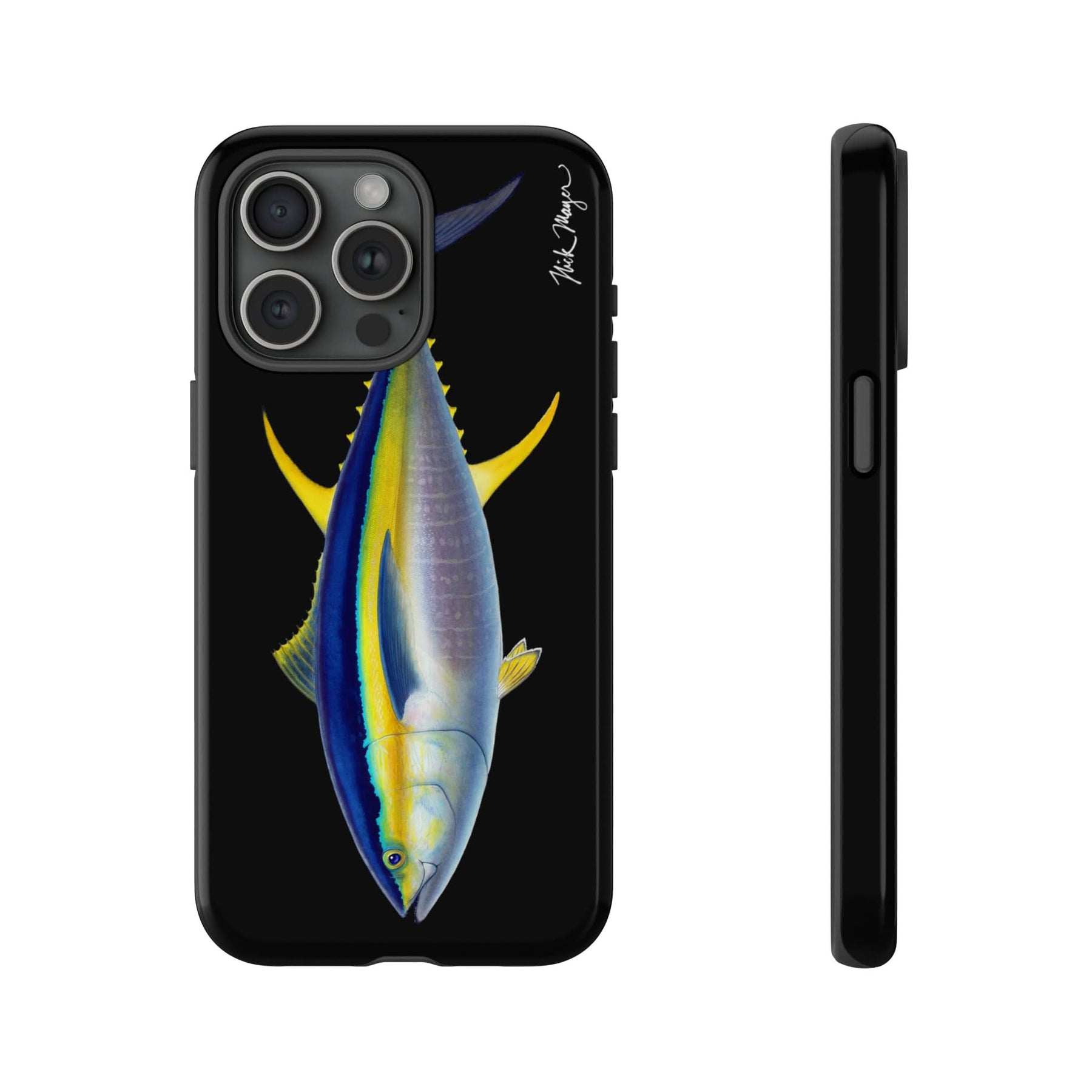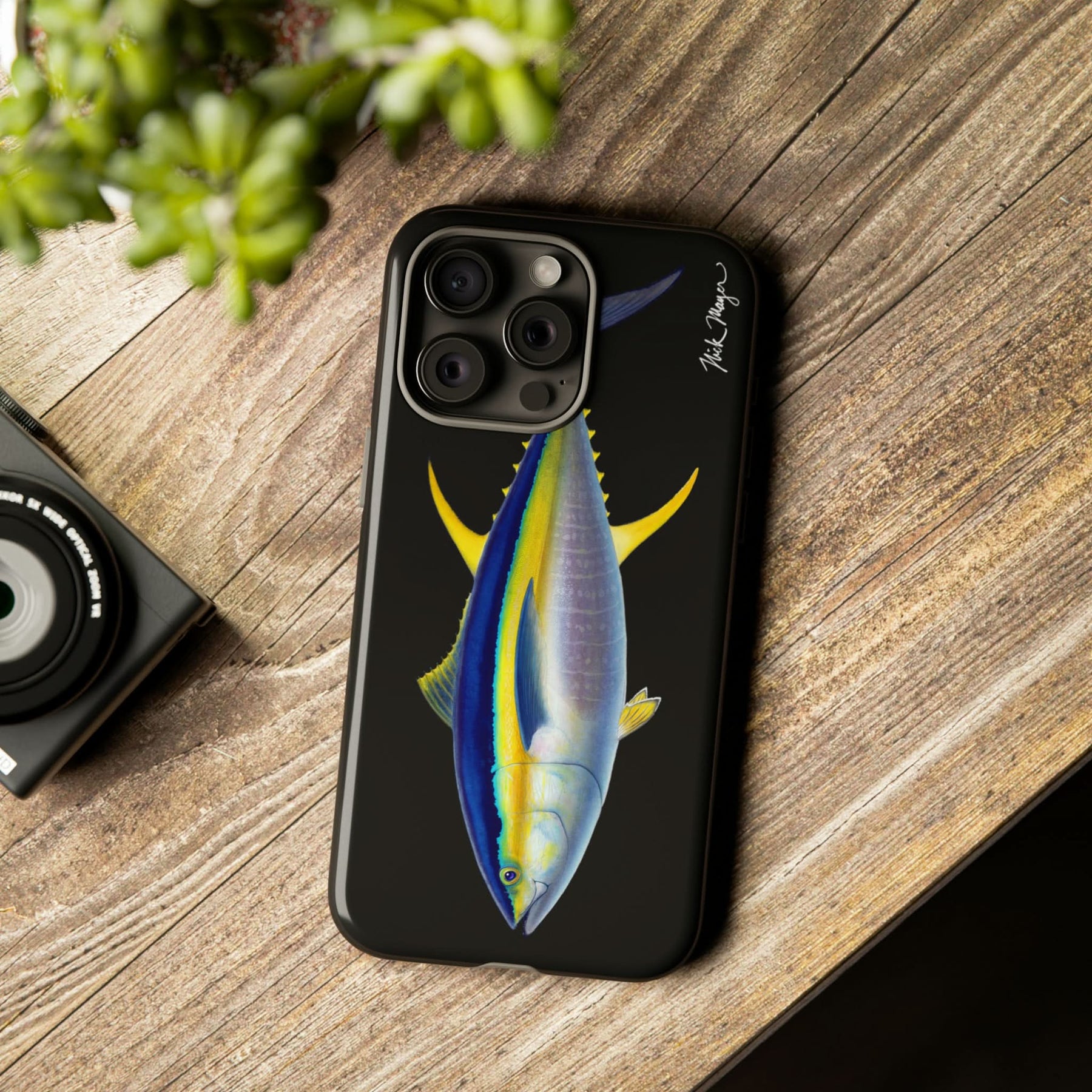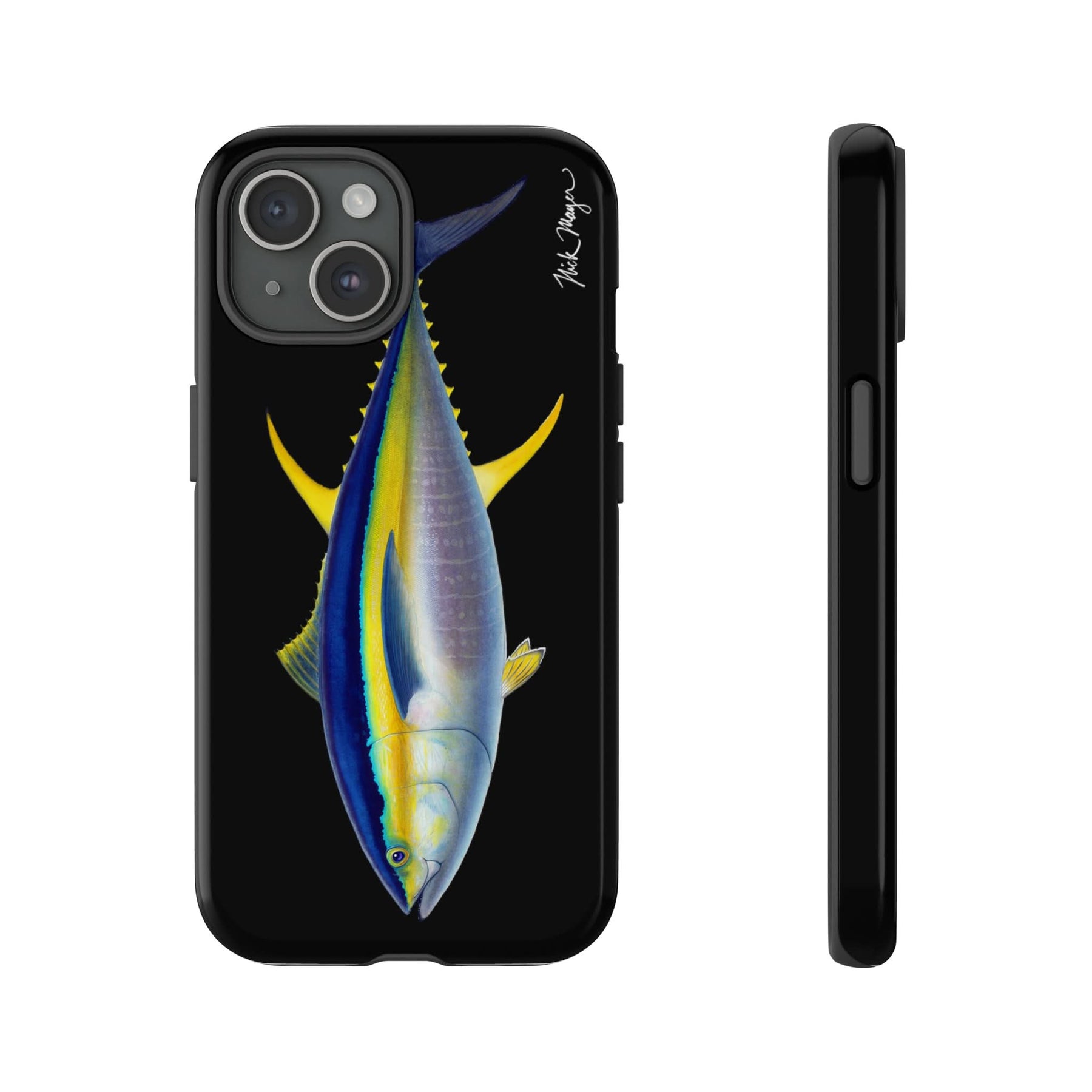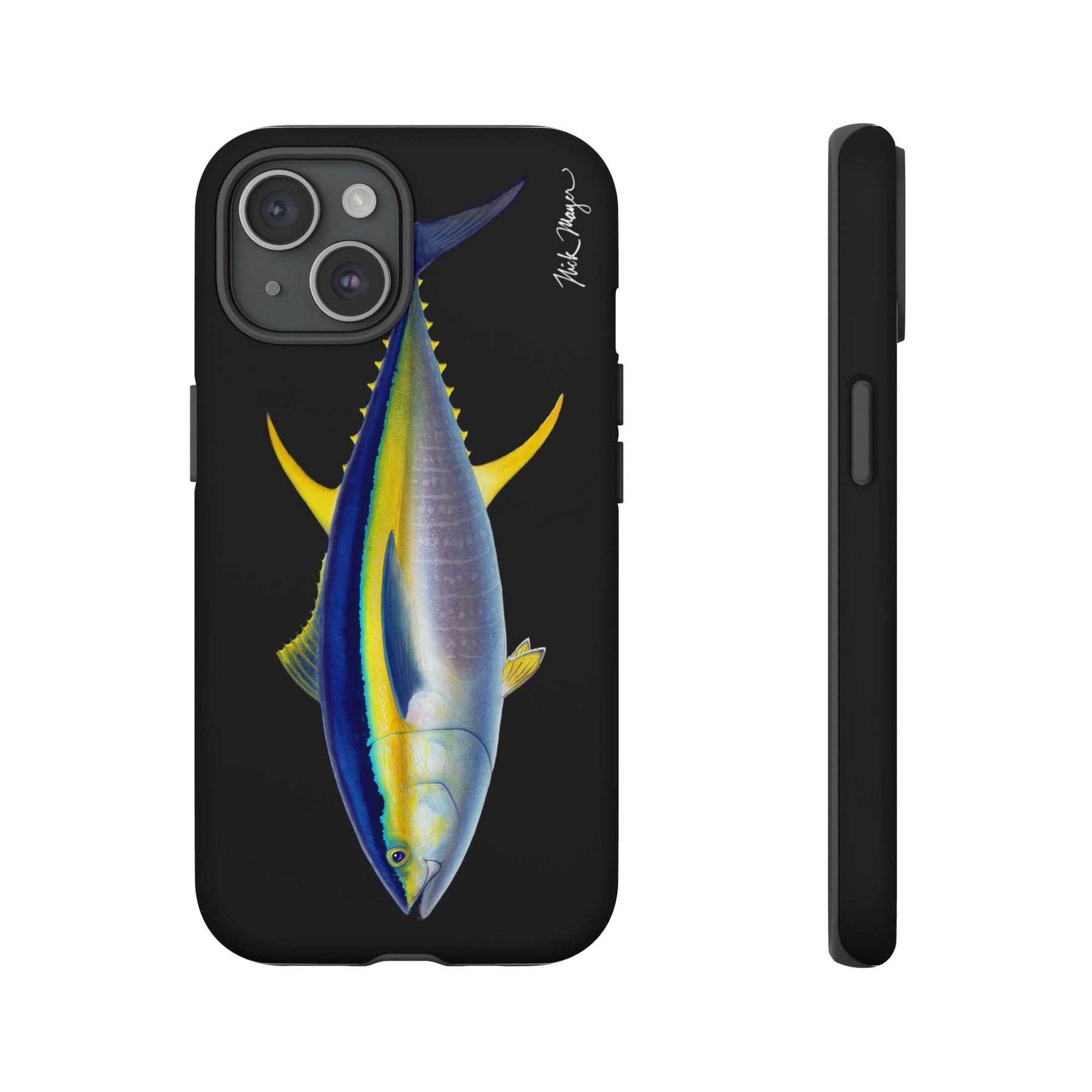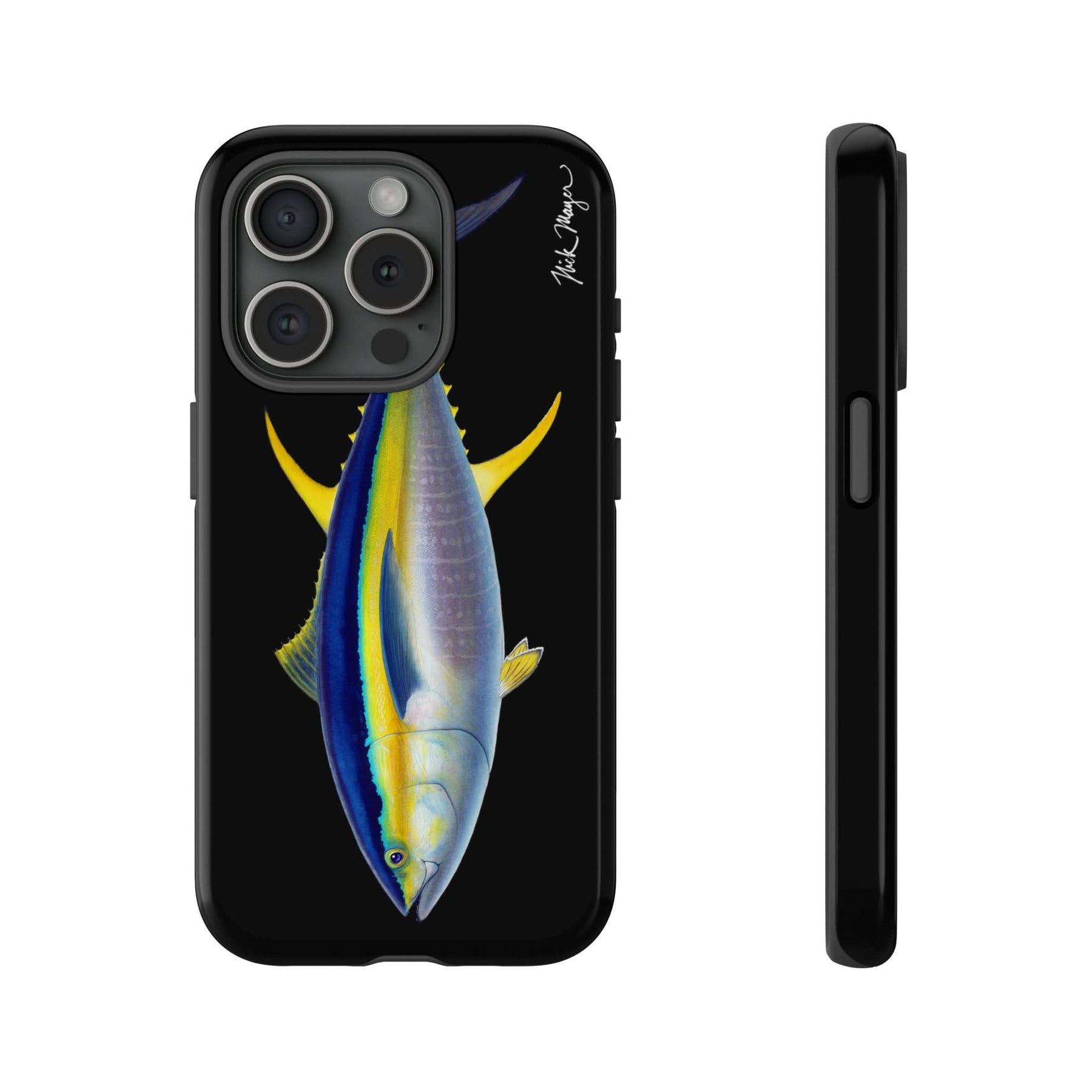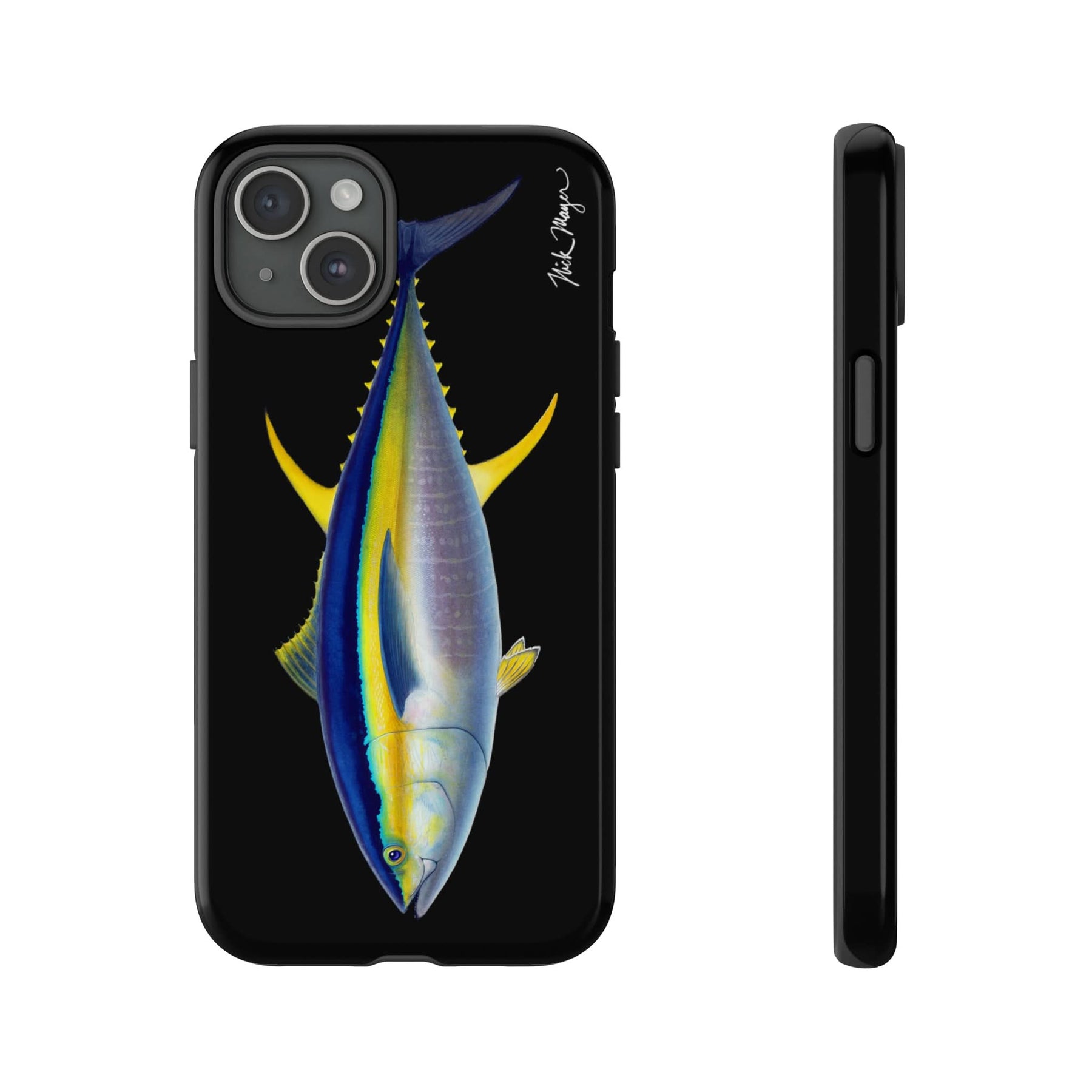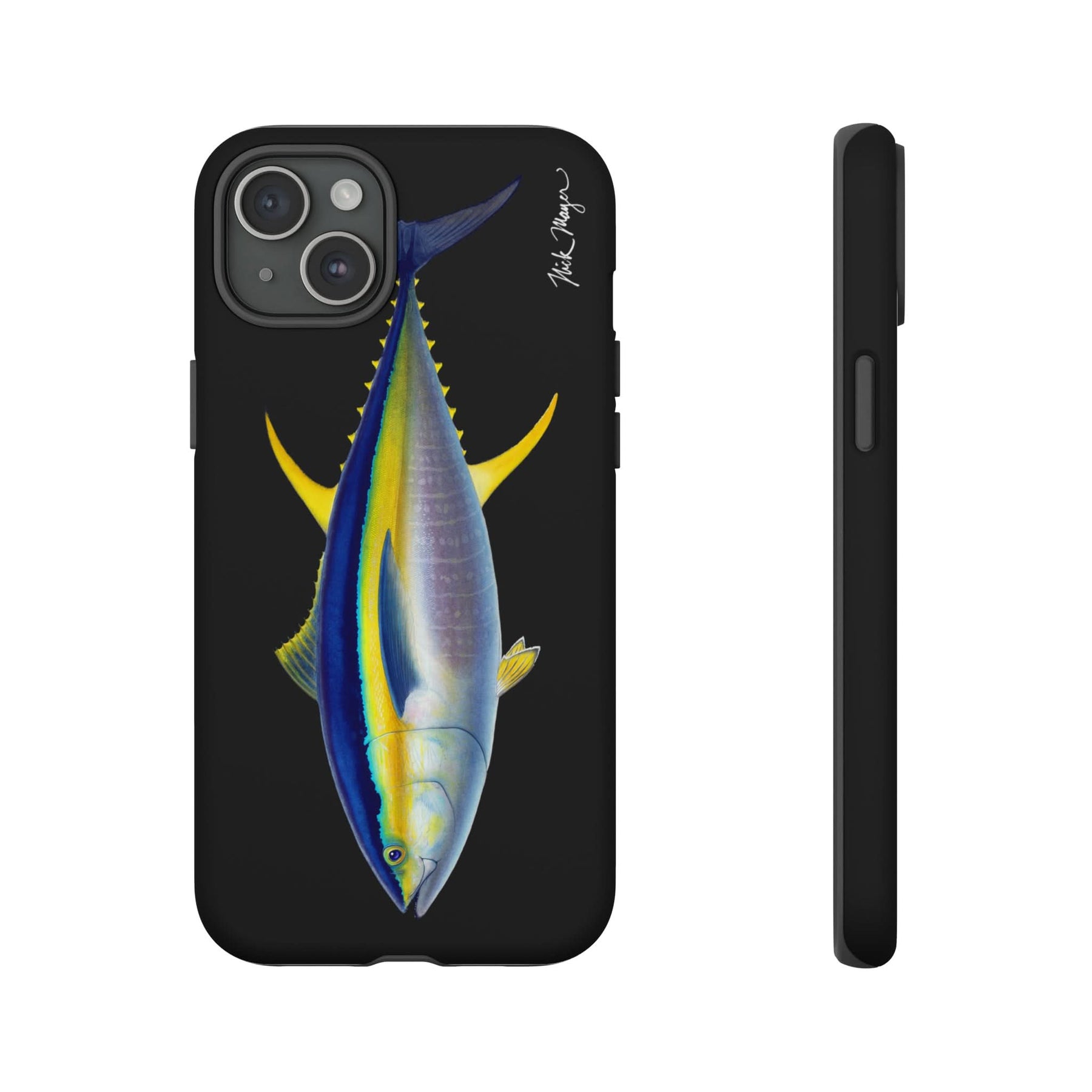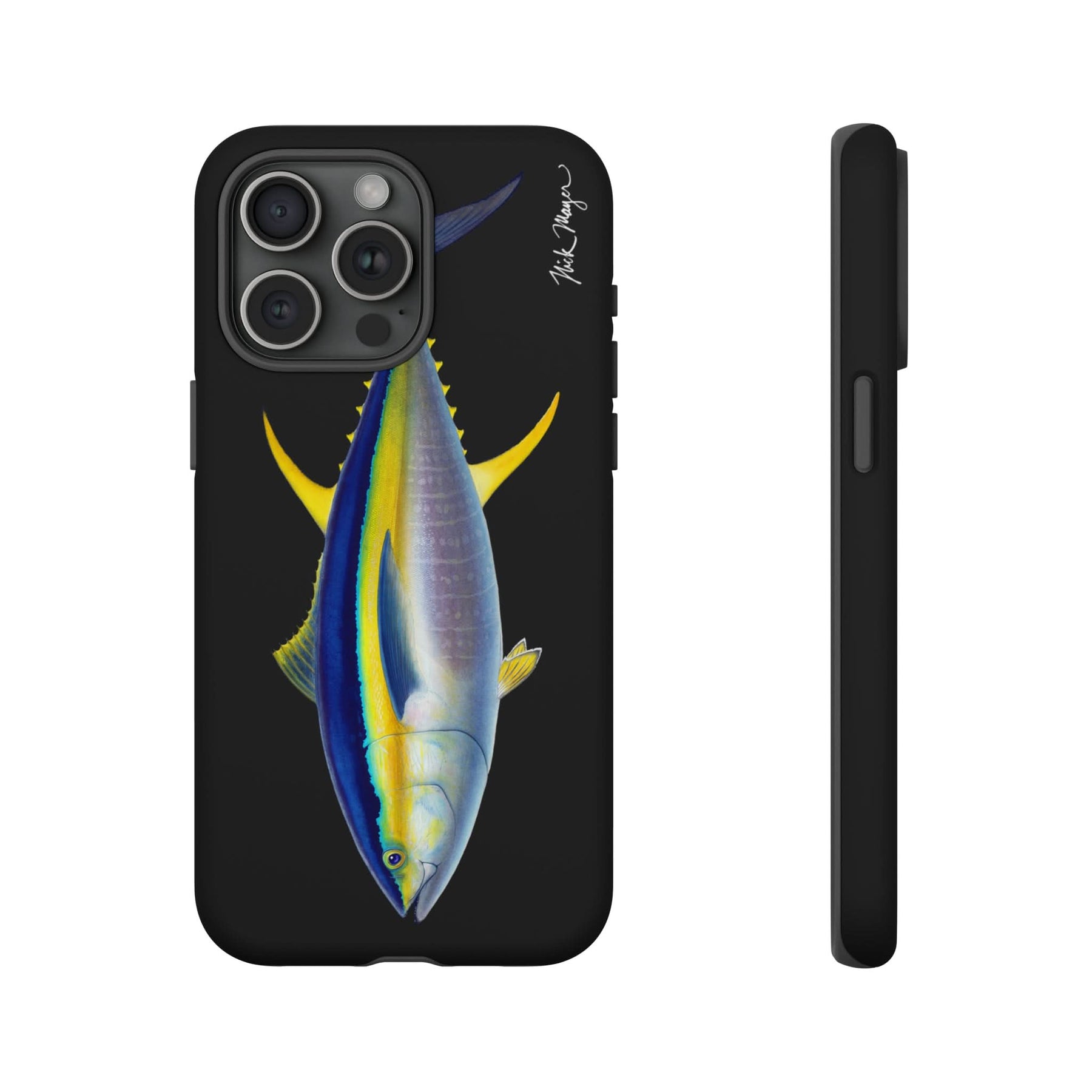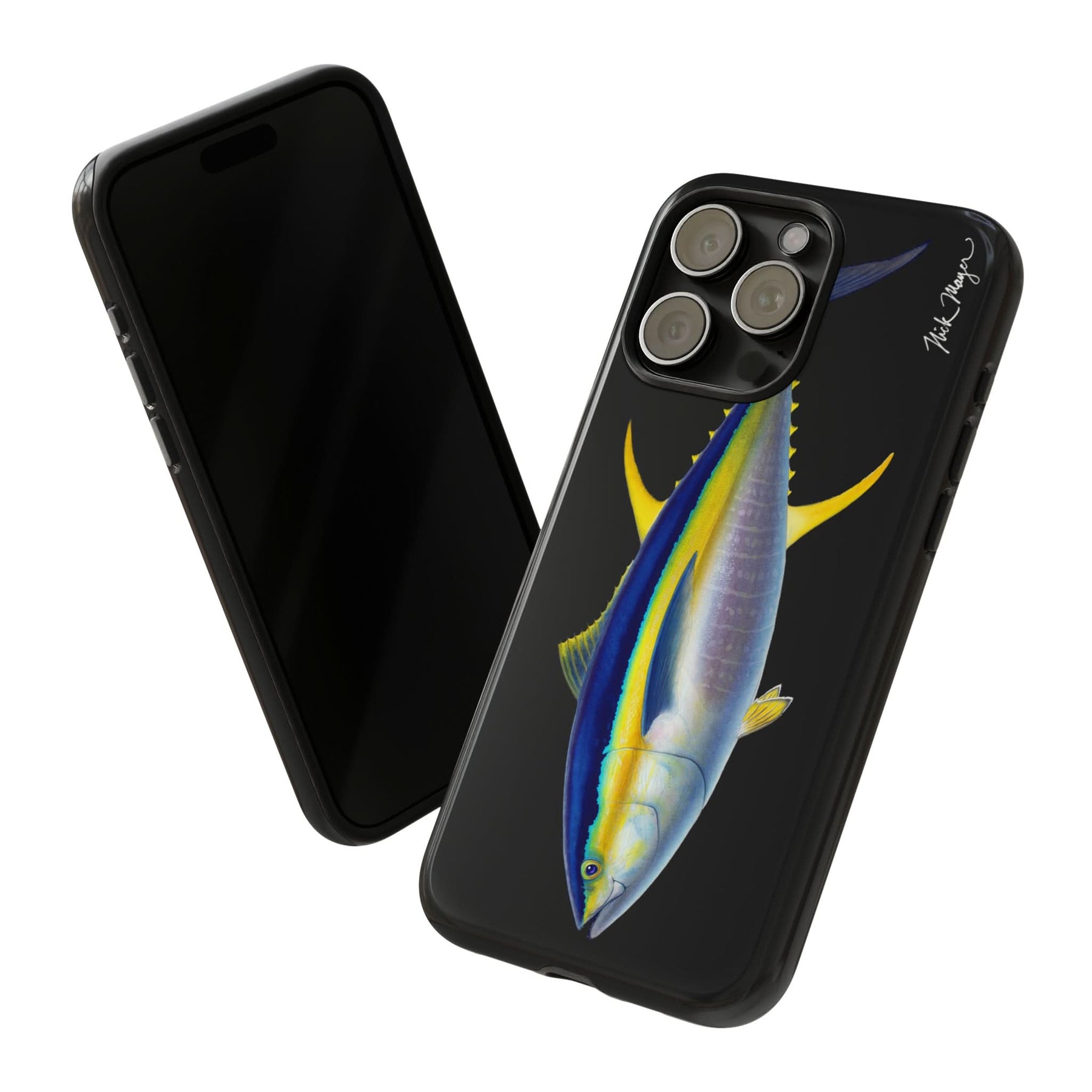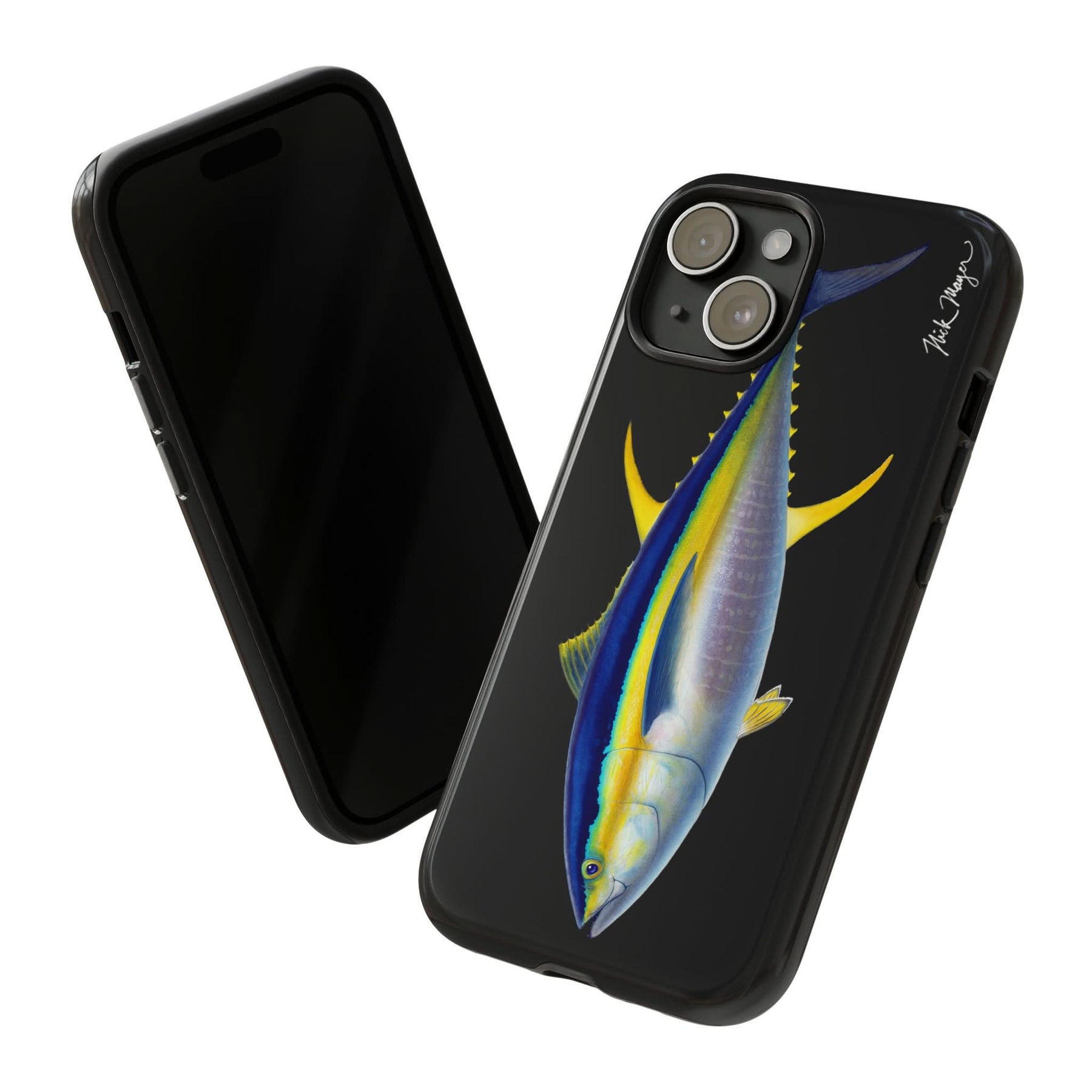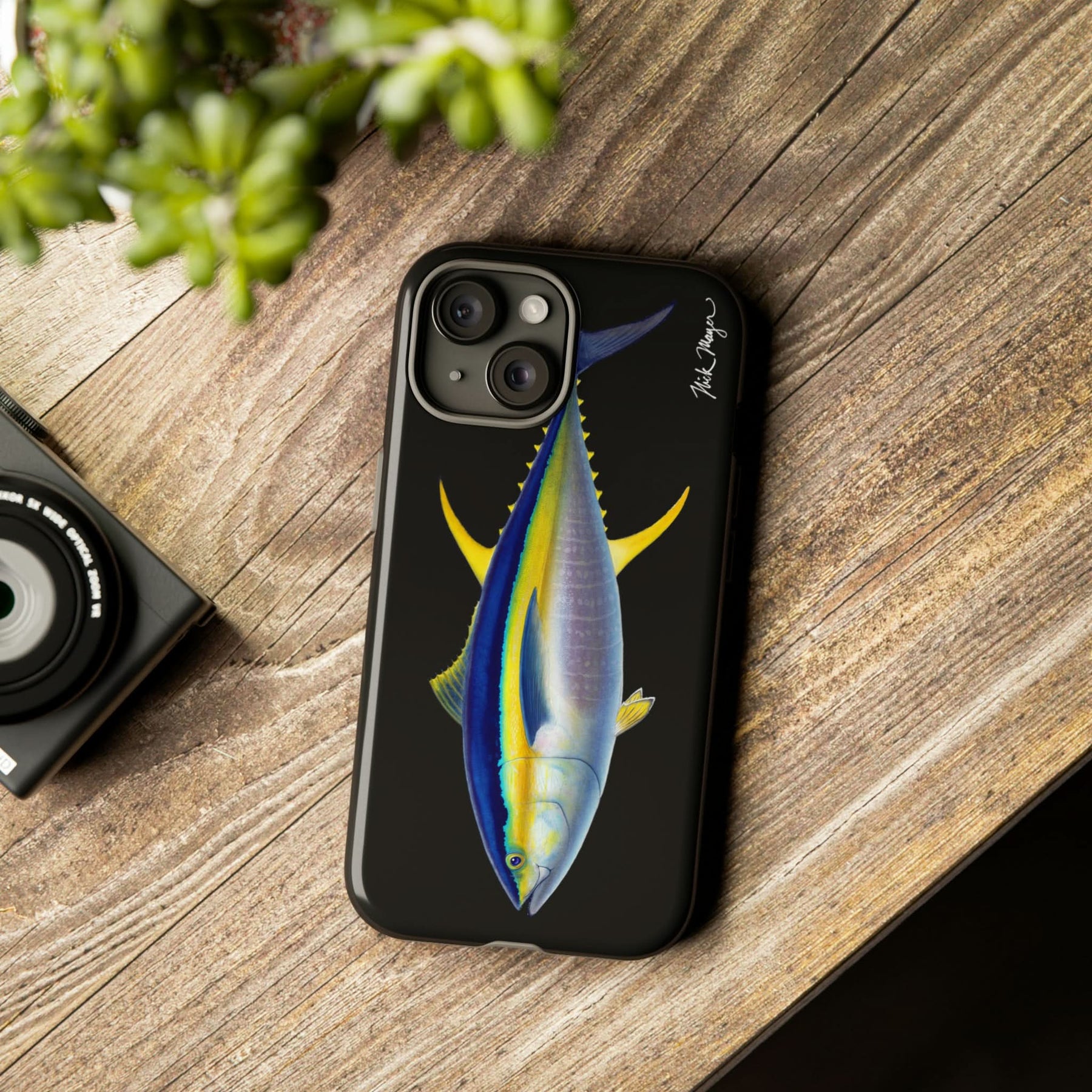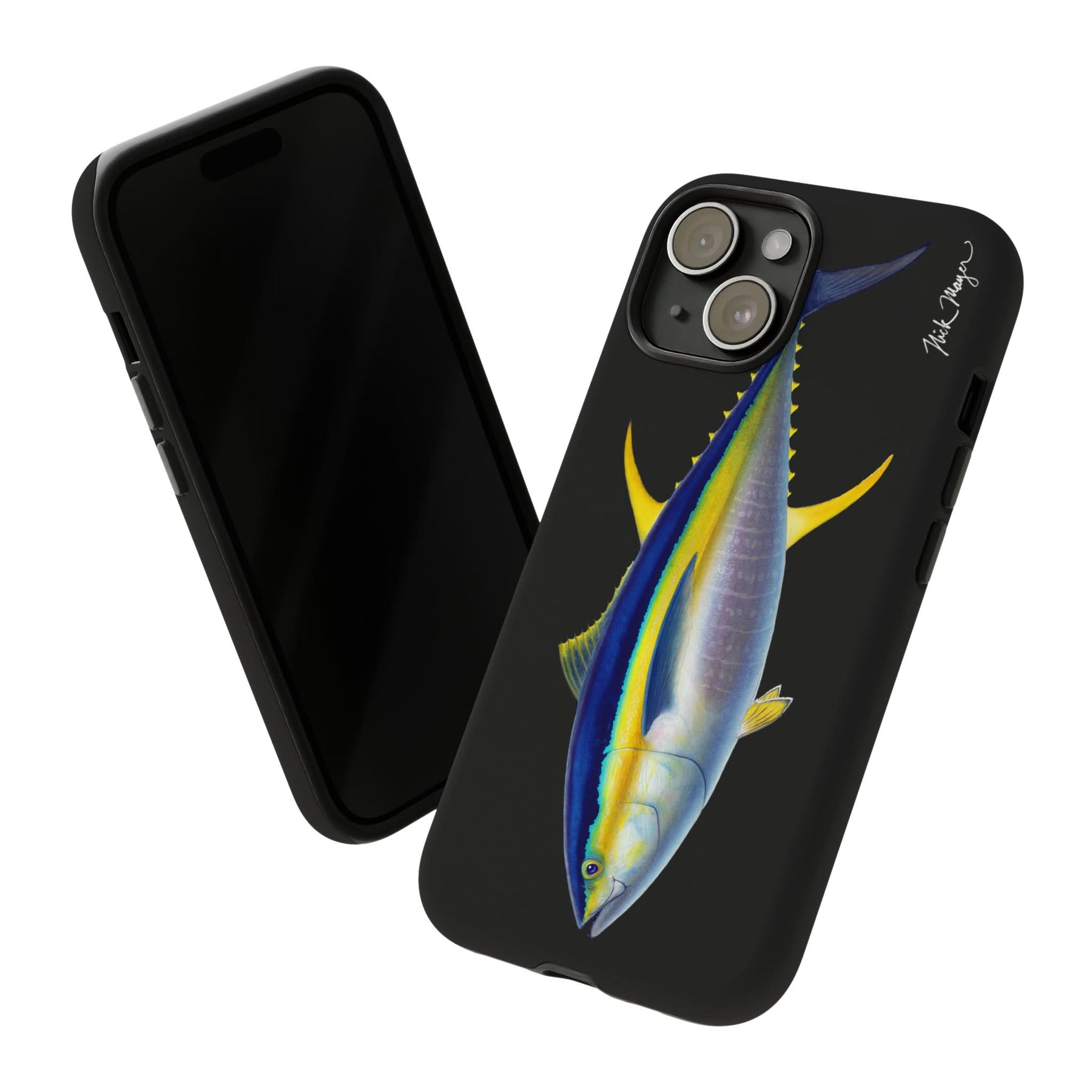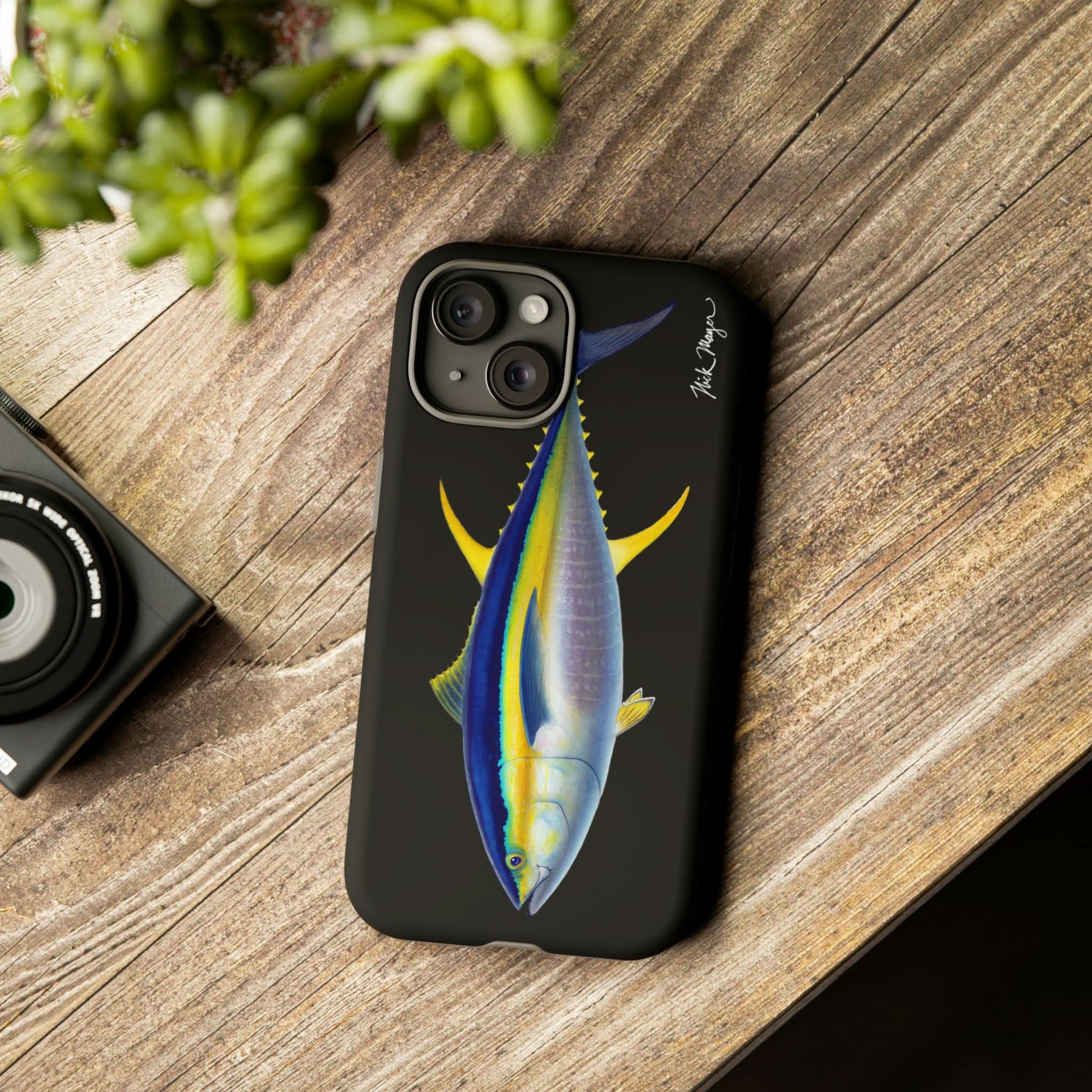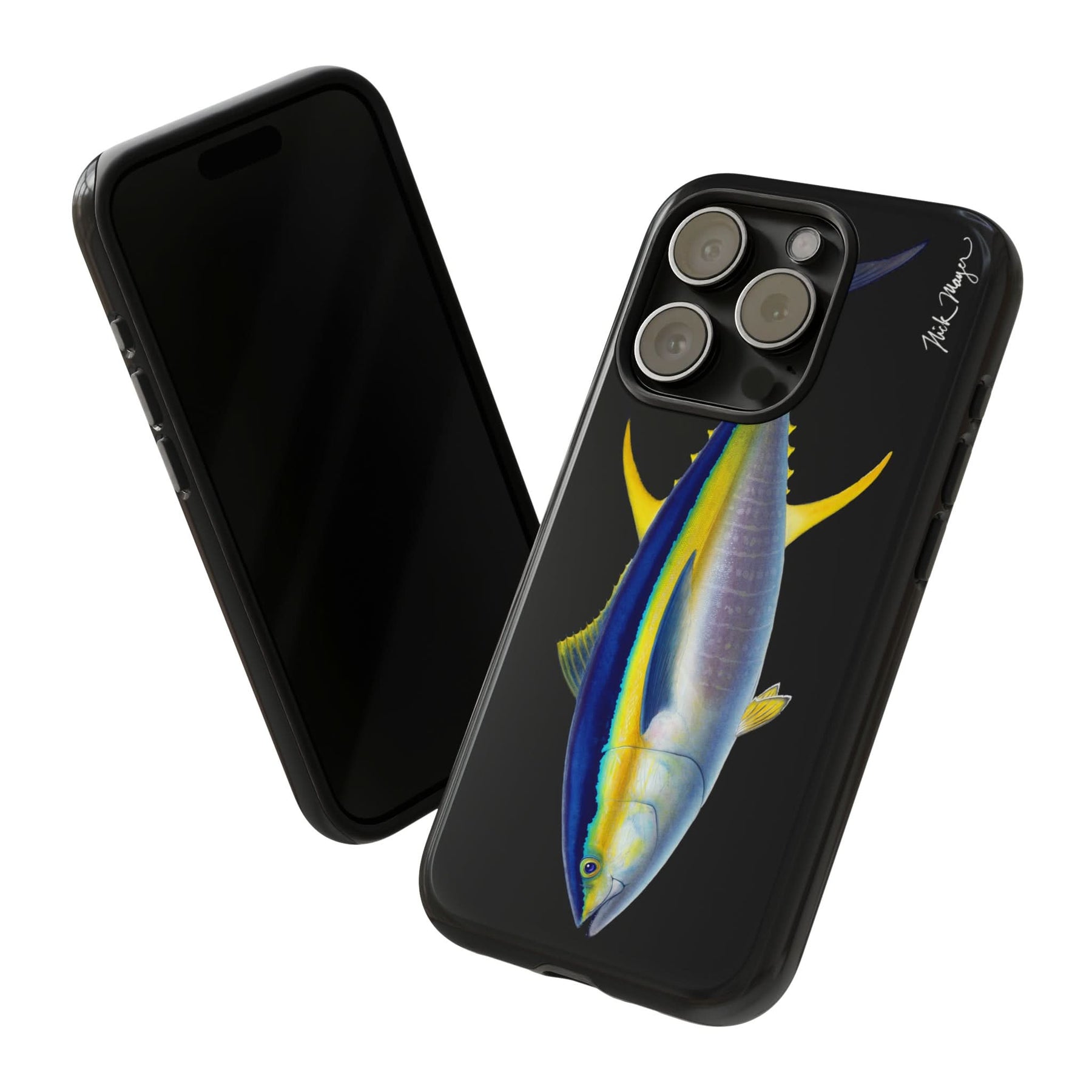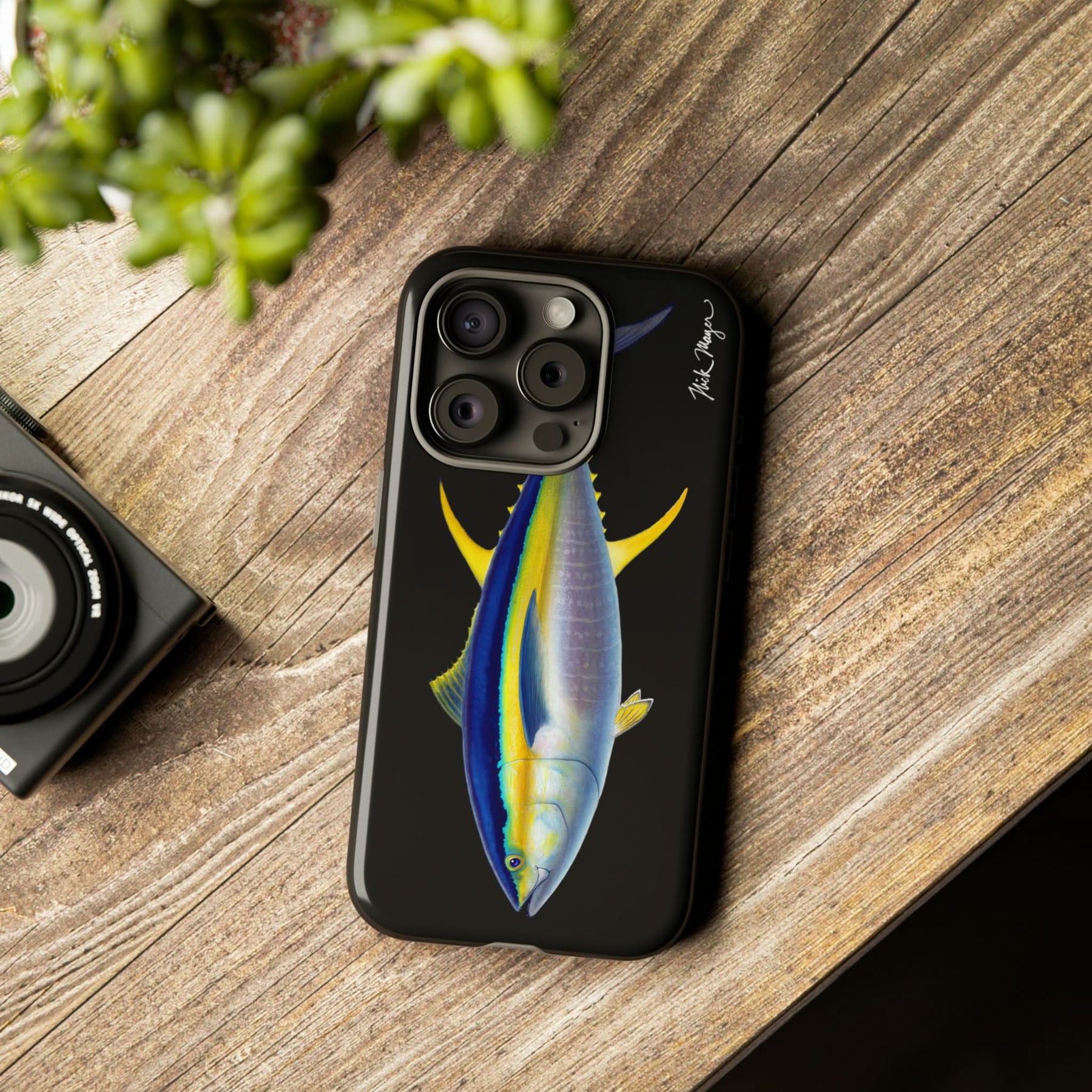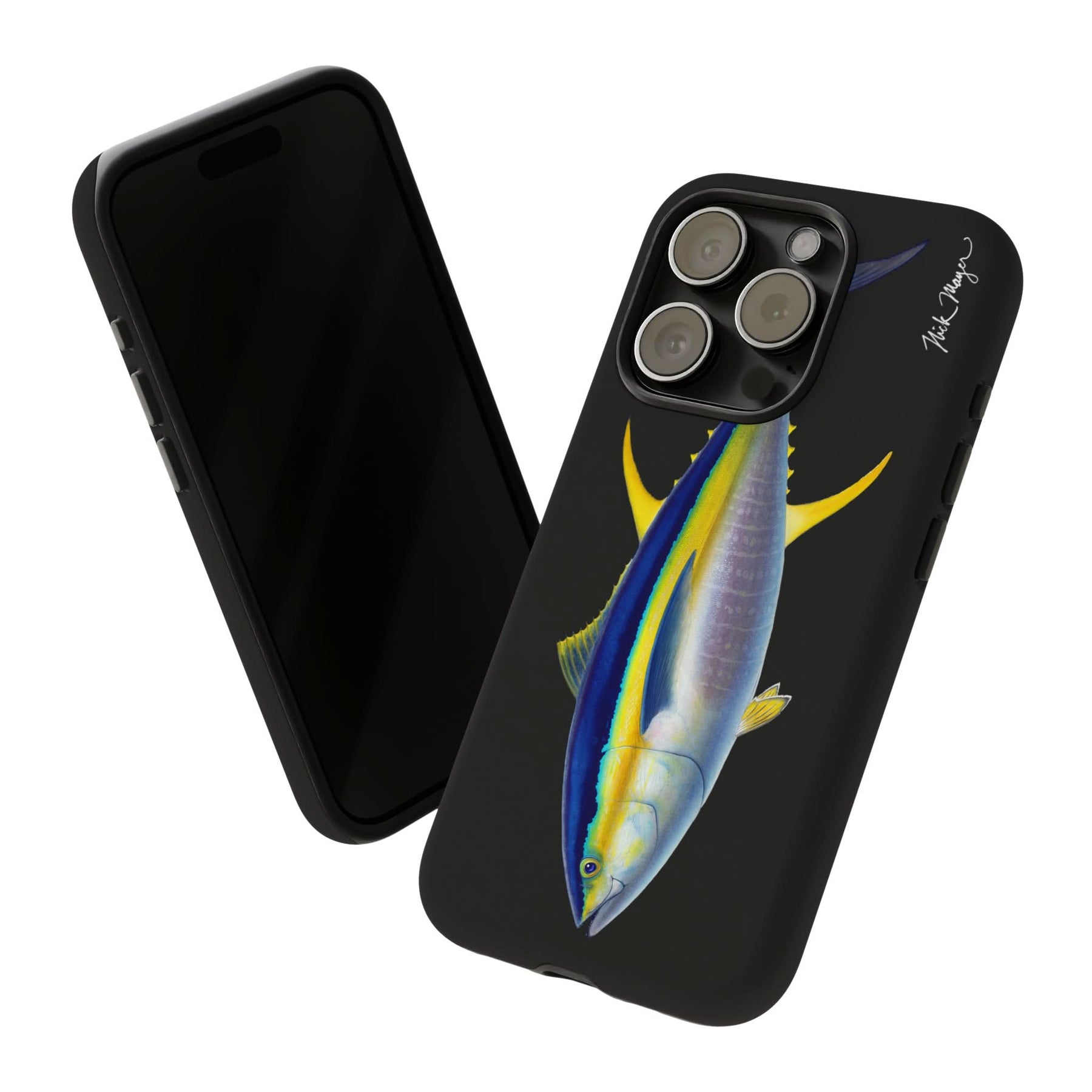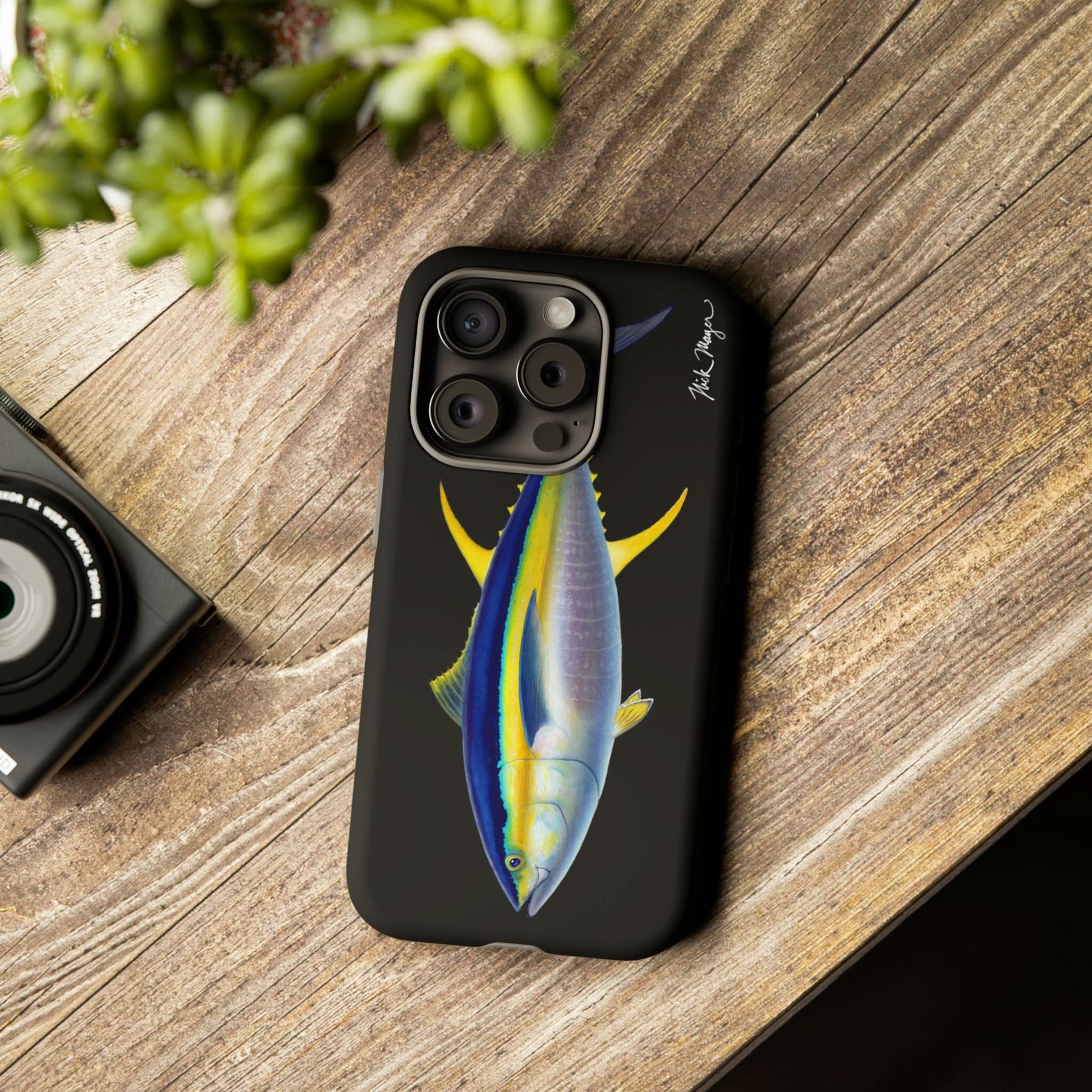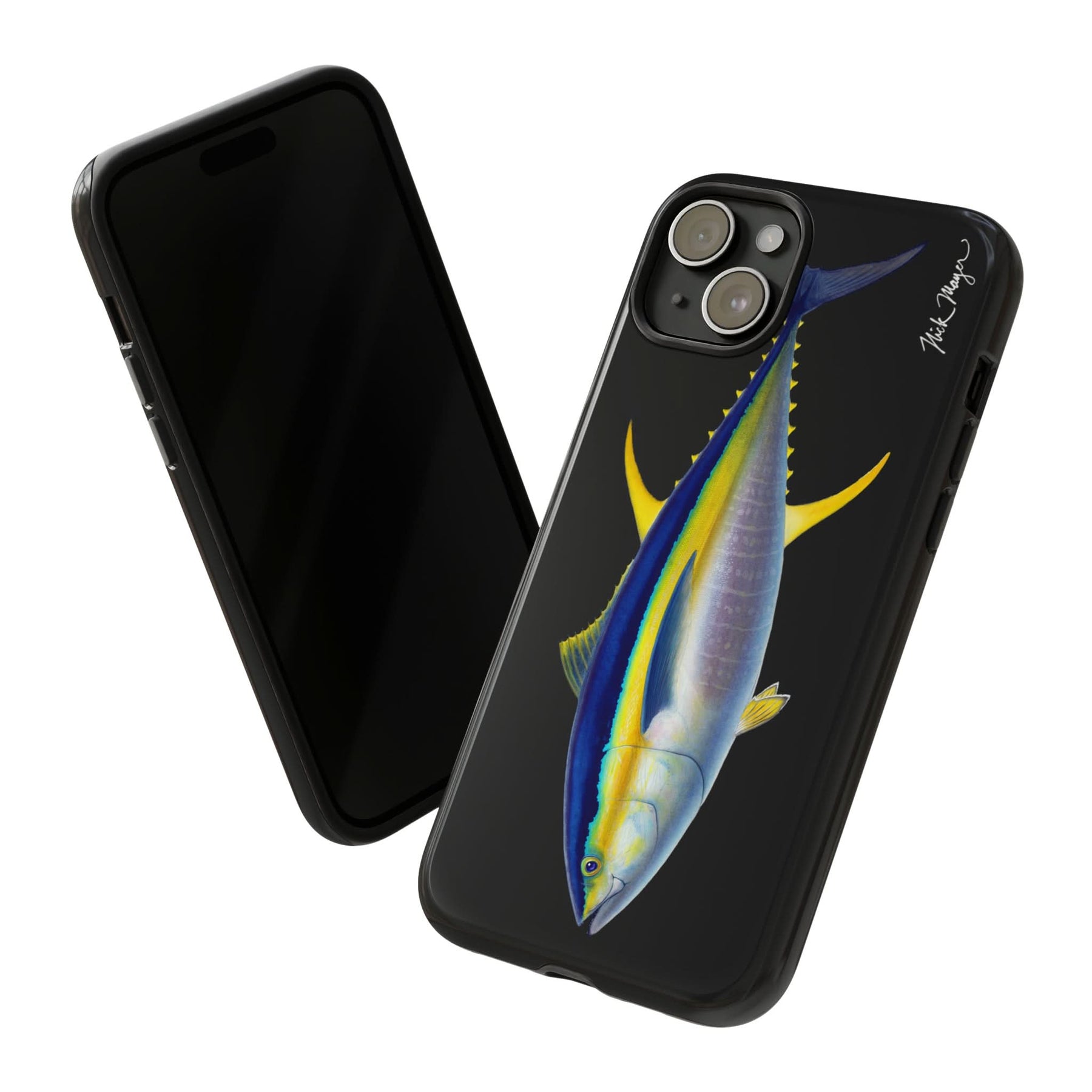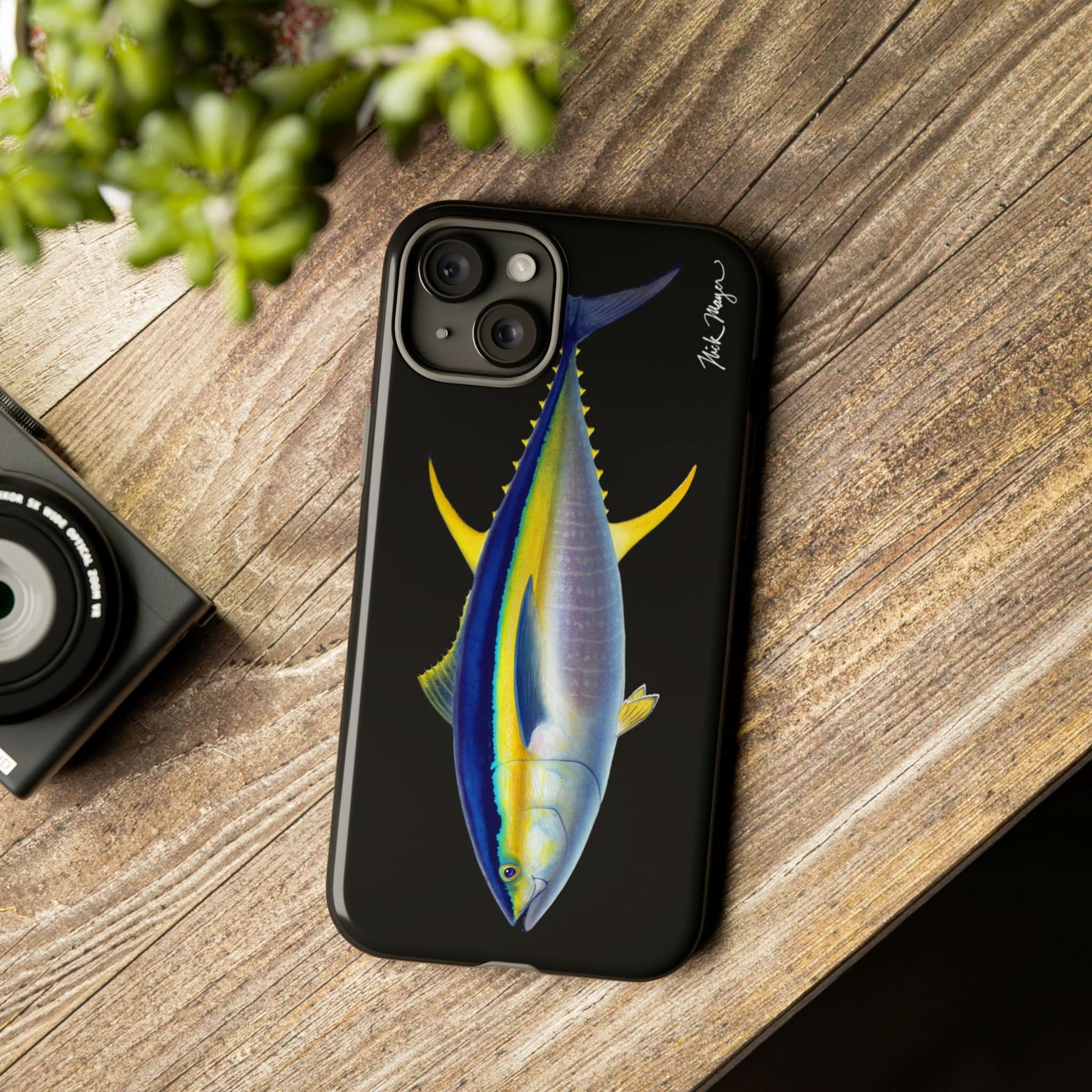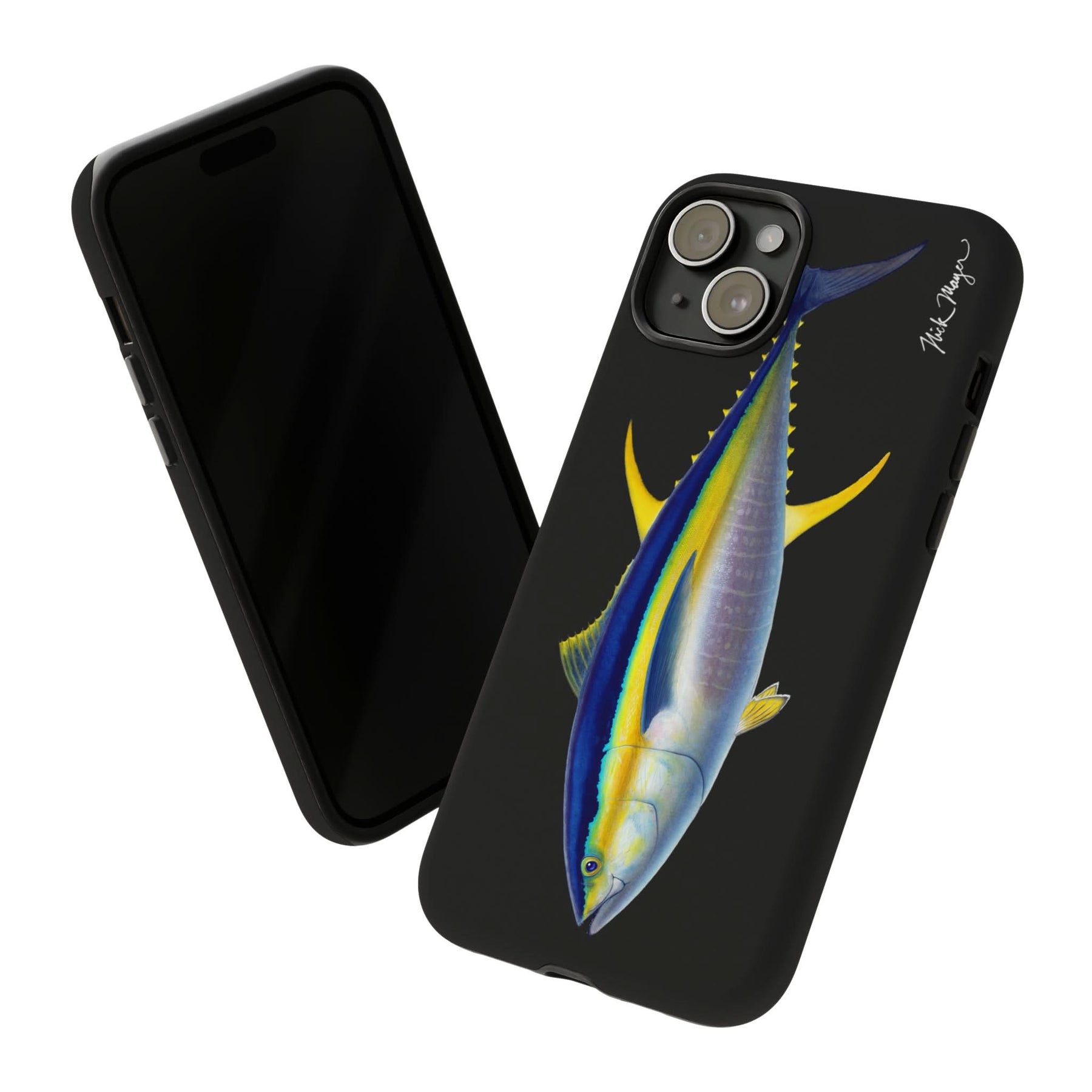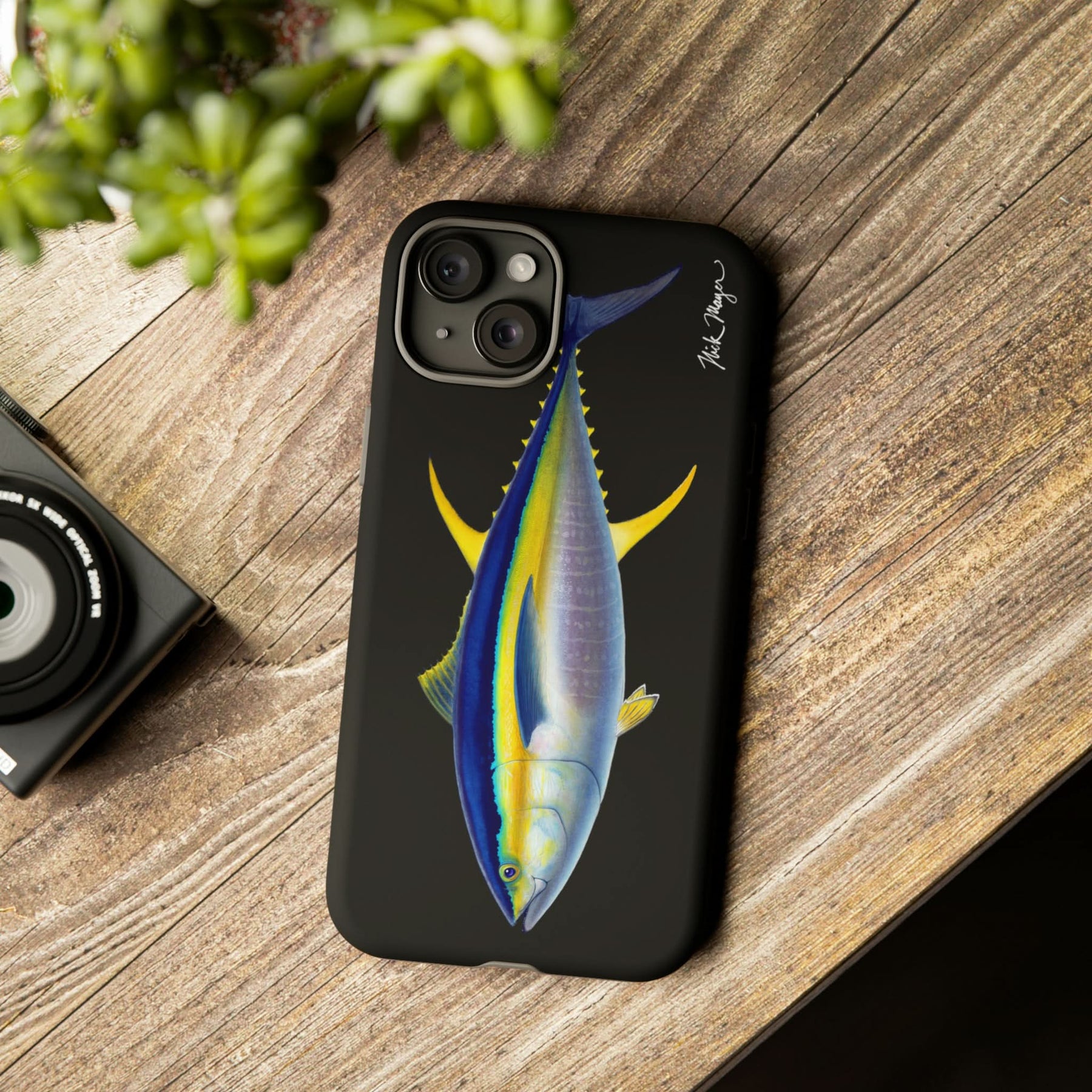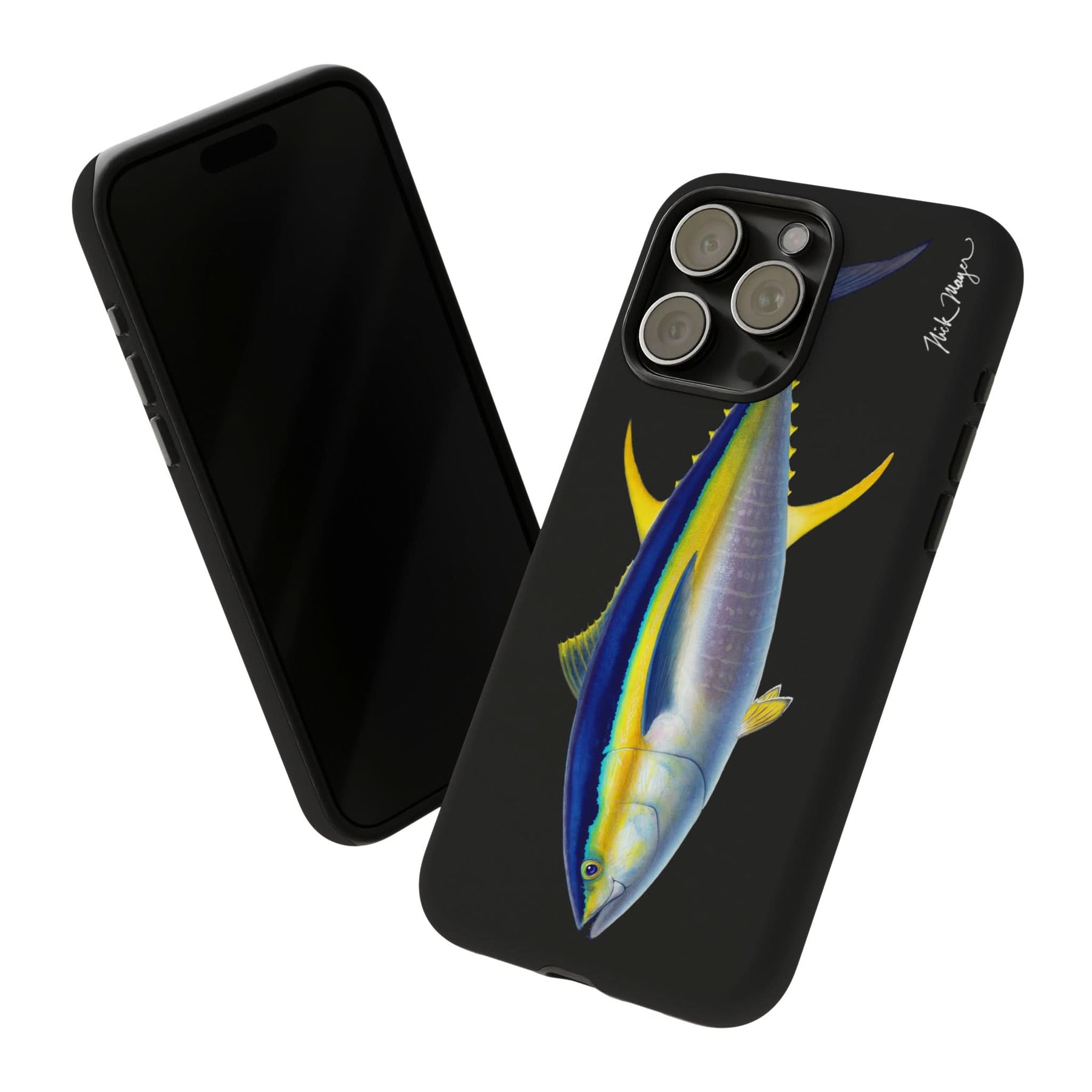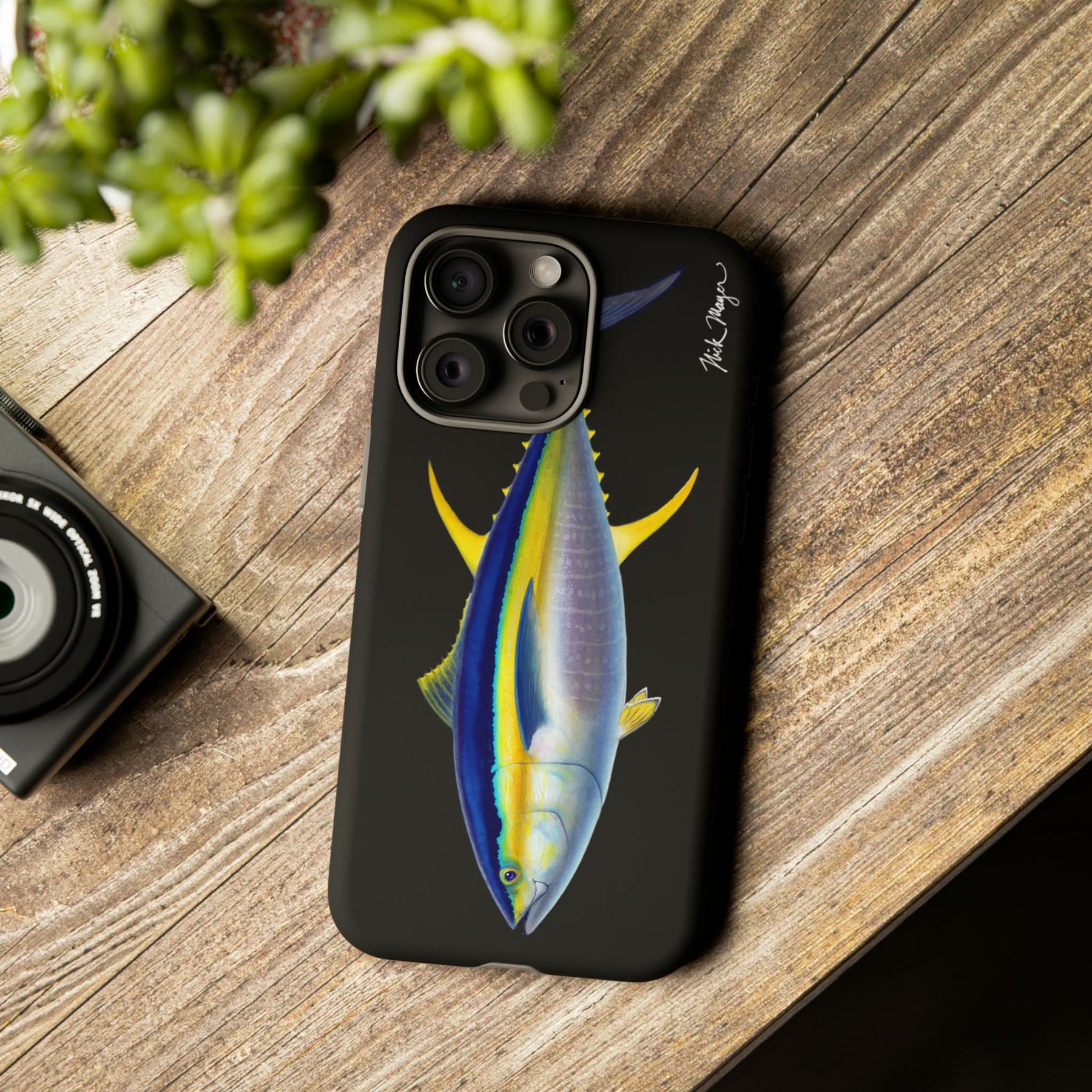 Yellowfin Tuna Black iPhone 15 Case
I have tested a ton of phone cases and these are the best I could find in terms of their durability and longevity.  Not only are they super tough, they represent the art's colors & detail extremely well and feel good in your hand.  Features an exclusive design by award-winning artist Nick Mayer. These premium, extremely durable cases protect your phone on and off the water, as well as being very light. 
No Returns. Each case is custom made on demand. Please double check your iPhone model by going to Settings>General > About > Model Name. Be sure to select the proper case for your phone model from the drop-down.
Dual layer case for extra durability and protection
Impact resistant Polycarbonate outer shell
Rubber liners & inside plate
Artist-approved print quality
Clear, open ports for connectivity
Supports wireless charging
My mission as an artist is to inspire an appreciation for and curiosity about nature and its creatures by communicating the aesthetic beauty of this planet's amazing creatures as they really are.

It is my hope that this appreciation will result in acts of empathy & stewardship towards these incredible creatures portrayed in my paintings.