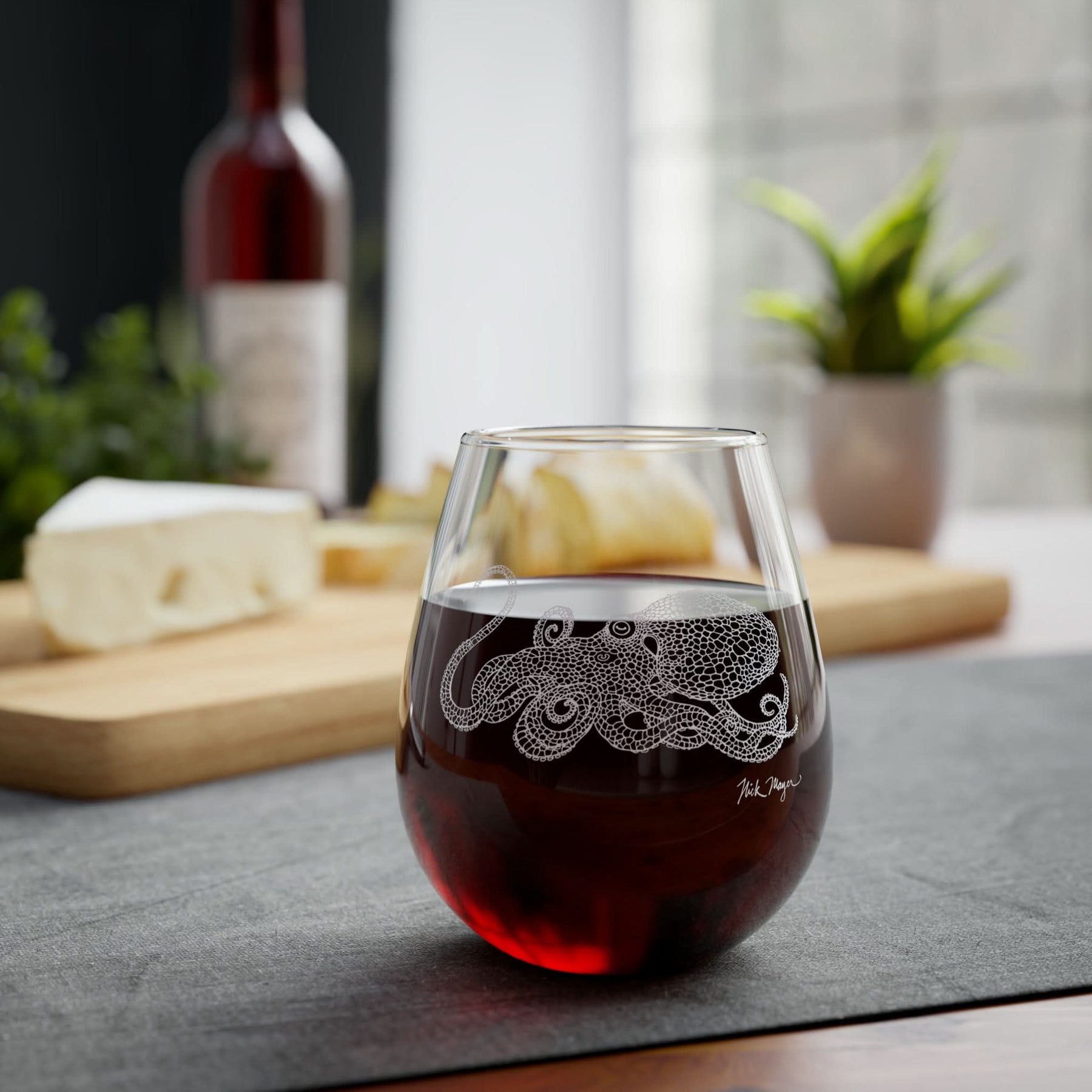 Octopus Stemless Wine Glass
Add some artistic flair to your dining set with this stunning octopus wine glass. Sure to inspire conversation whether you're hosting a wedding party or a beautiful evening with friends and family. With its sleek, stemless design, each glass holds 11.75 oz of your favorite wine.
• Material: 100% glass
• One size: 11.75 oz
• Glossy, long-lasting print
My mission as an artist is to inspire an appreciation for and curiosity about nature and its creatures by communicating the aesthetic beauty of this planet's amazing creatures as they really are.

It is my hope that this appreciation will result in acts of empathy & stewardship towards these incredible creatures portrayed in my paintings.