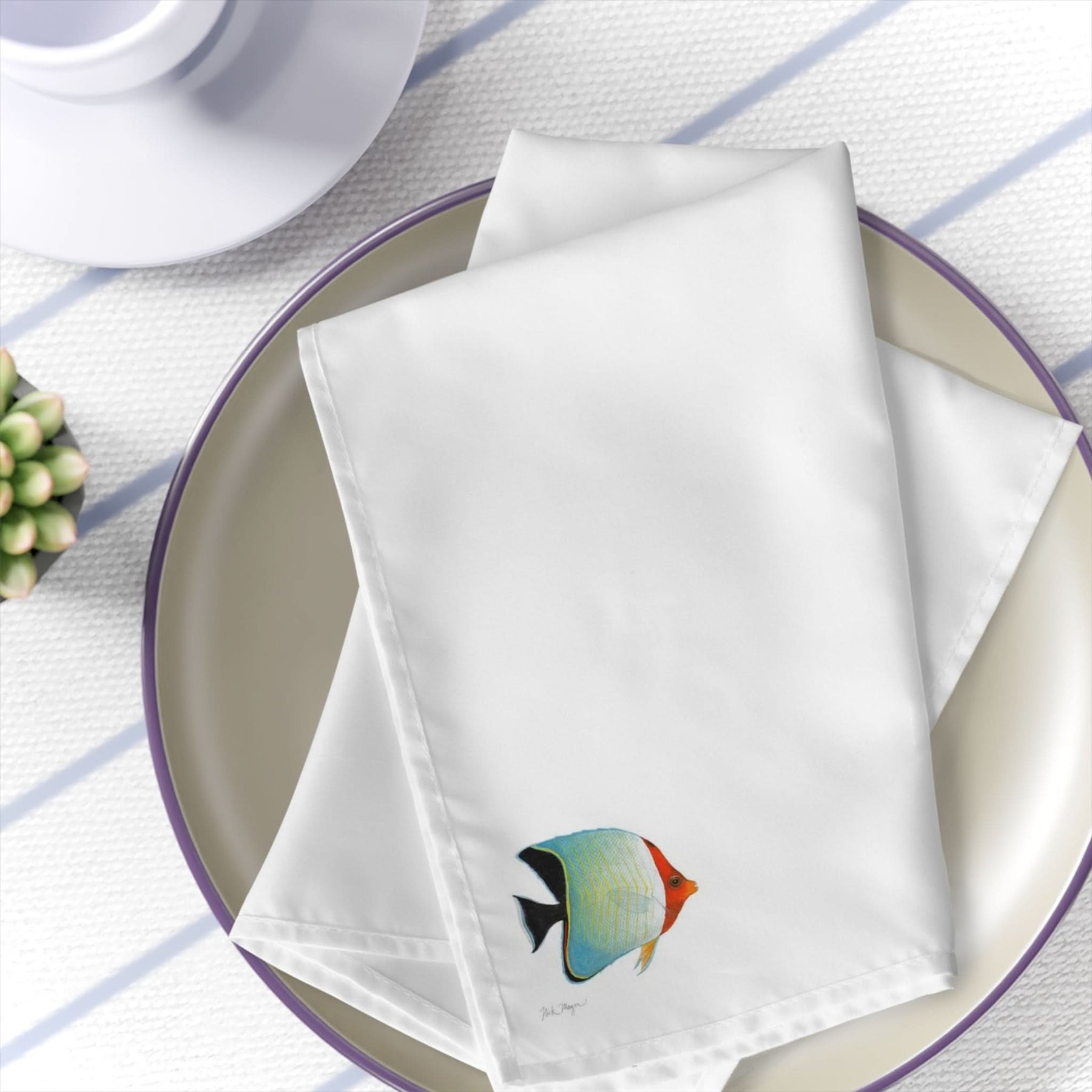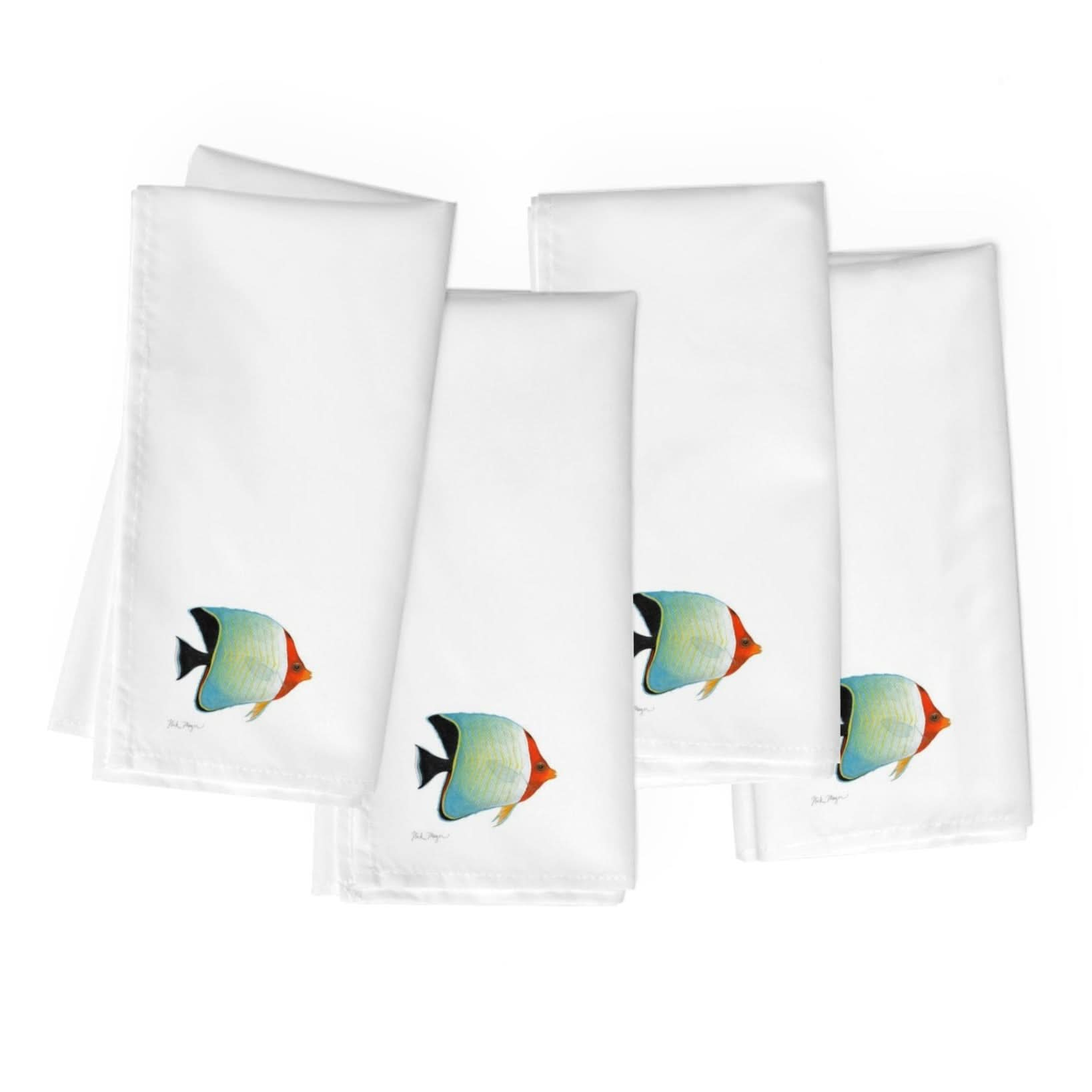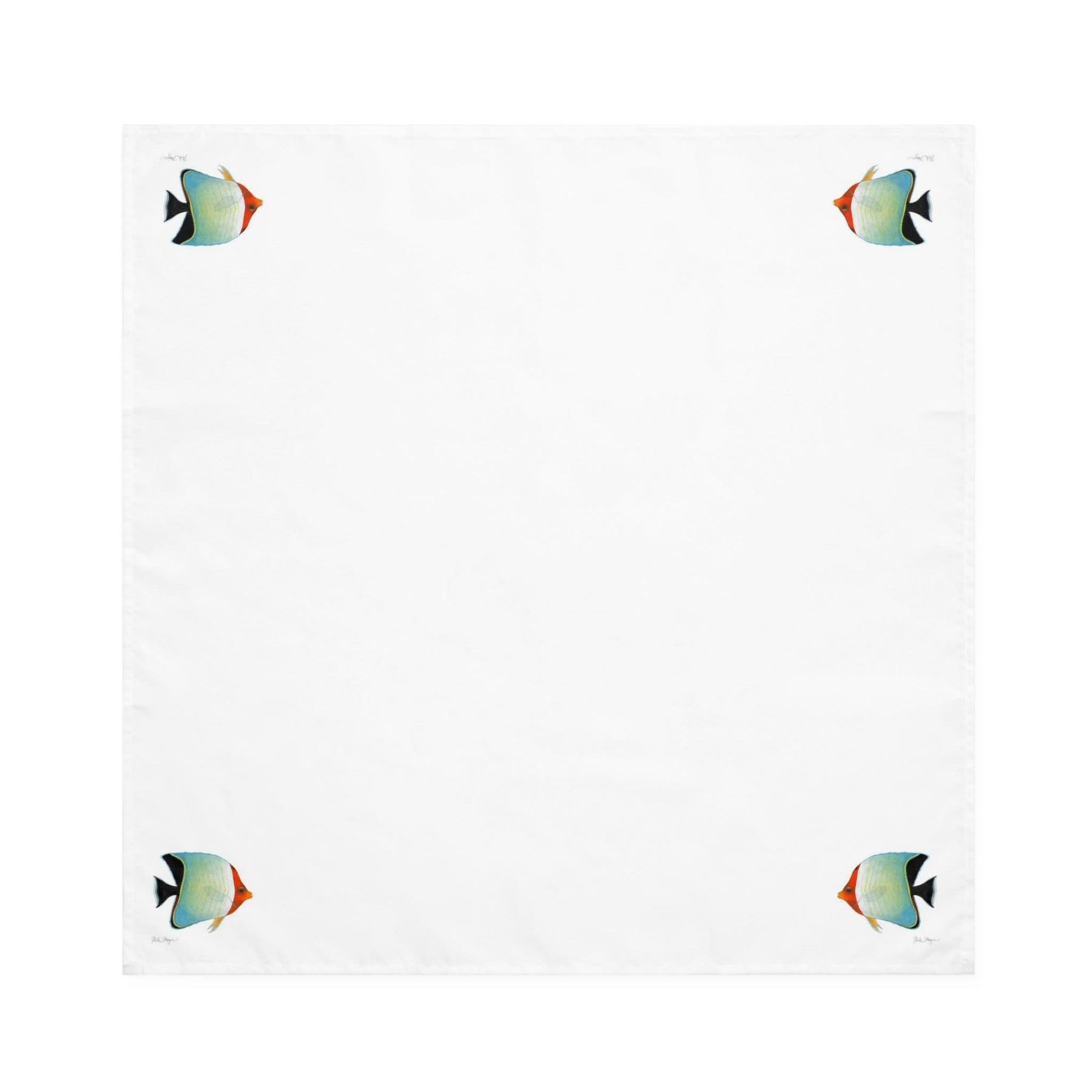 Hooded Butterflyfish 4 Piece Cloth Napkin Set
These Nick Mayer exclusive napkins can be found nowhere else.  This elegant tropical Fish design brings unique artistic character to your table. Made with luxuriously soft broadcloth fabric and printed on the top surface with a clean white bottom.  Our 4-piece sets are the ideal choice for personalized cocktail parties, weddings and elegant entertaining.
4-piece set
Soft to the touch
One size: 19" x 19"
Artist-approved print quality
Stain-resistant polyester fabric
My mission as an artist is to inspire an appreciation for and curiosity about nature and its creatures by communicating the aesthetic beauty of this planet's amazing creatures as they really are.

It is my hope that this appreciation will result in acts of empathy & stewardship towards these incredible creatures portrayed in my paintings.