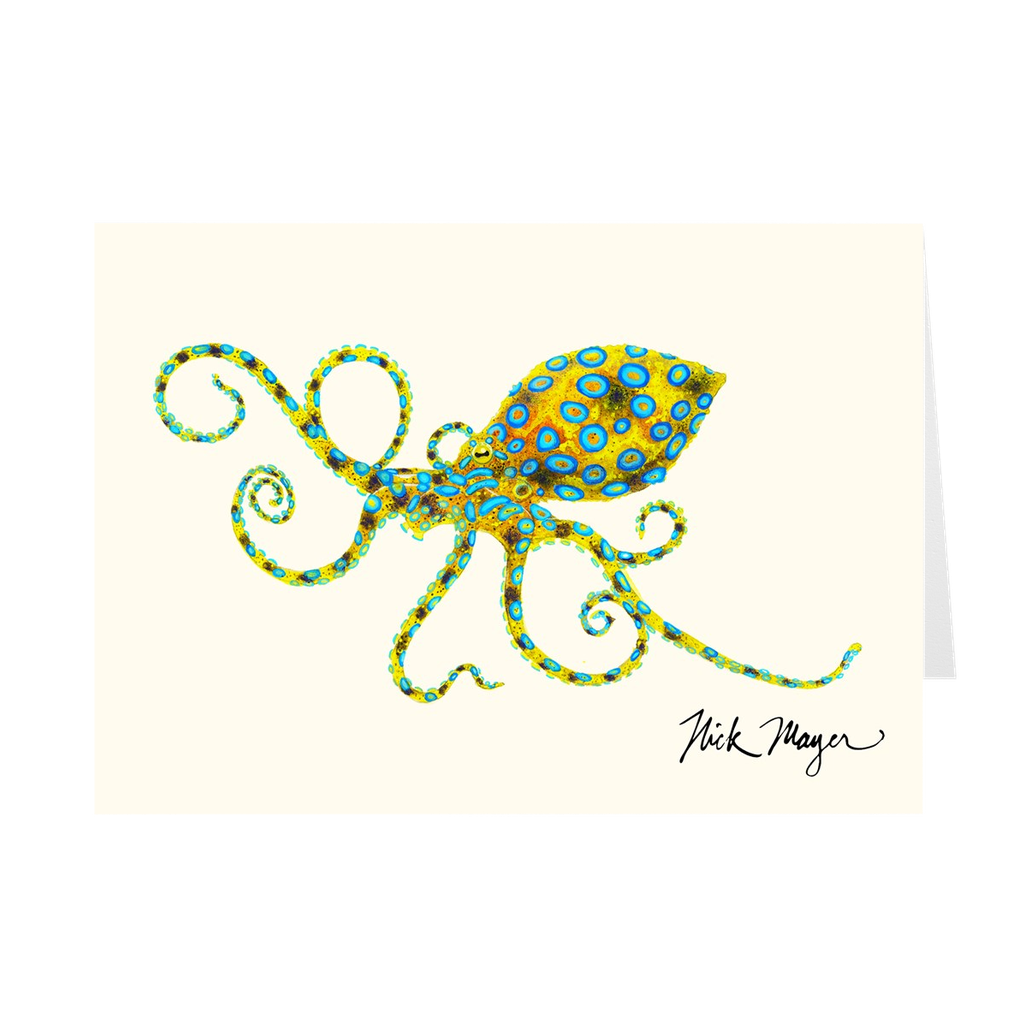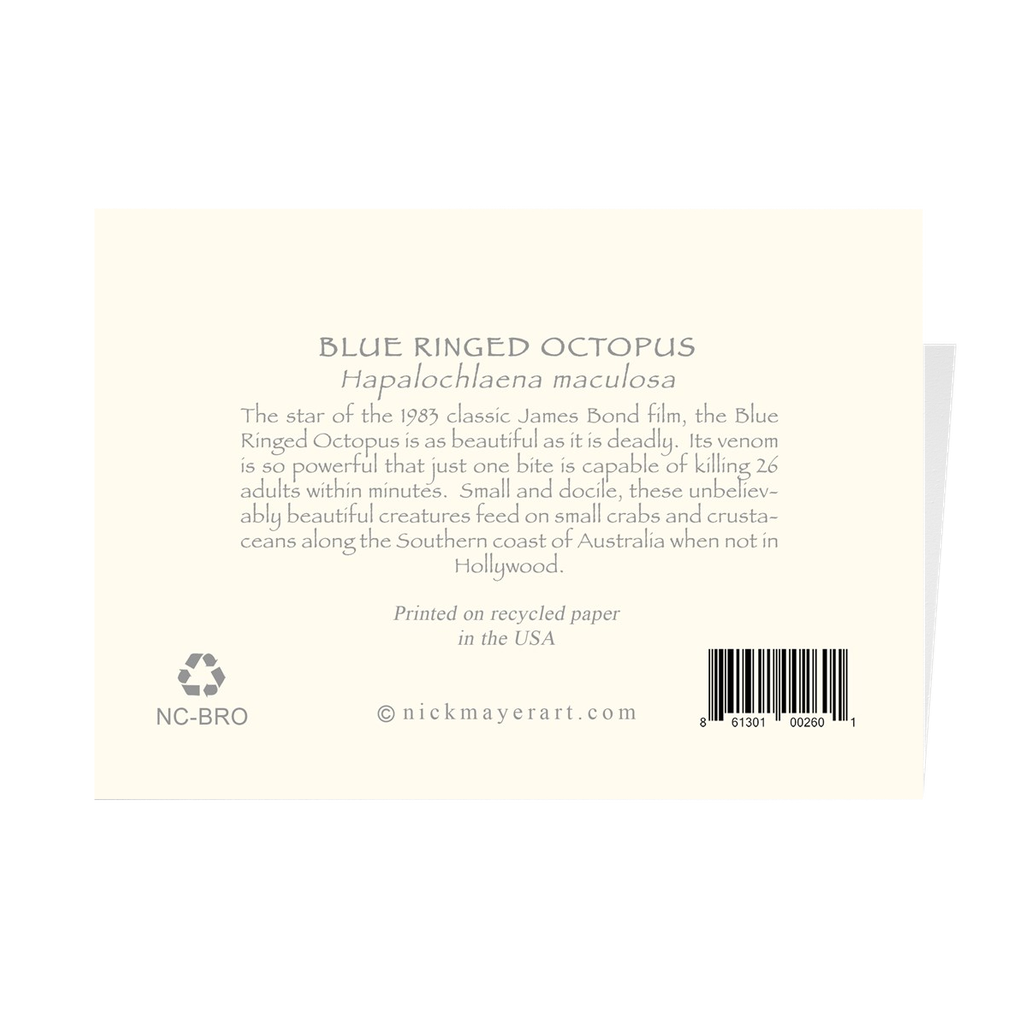 Blue Ringed Octopus Notecards
Blue Ringed Octopus, Hapalochlaena maculosa
The star (as far as Nick is concerned) of the 1983 classic James Bond film, the Blue Ringed Octopus is as beautiful as it is deadly. Its venom is so powerful that just one bite is capable of killing 26 adults within minutes! Small and docile, they feed on small crabs and crustaceans along the Southern coast of Australia when not in Hollywood or Death Row. These large 5" x 7" high quality art cards are printed on card stock, come pre-folded, packed in a clear sleeve per 10 cards, and include one white envelope for each card. Cards are blank inside for a personalized message. Printed on recycled paper.
My mission as an artist is to inspire an appreciation for and curiosity about nature and its creatures by communicating the aesthetic beauty of this planet's amazing creatures as they really are.

It is my hope that this appreciation will result in acts of empathy & stewardship towards these incredible creatures portrayed in my paintings.