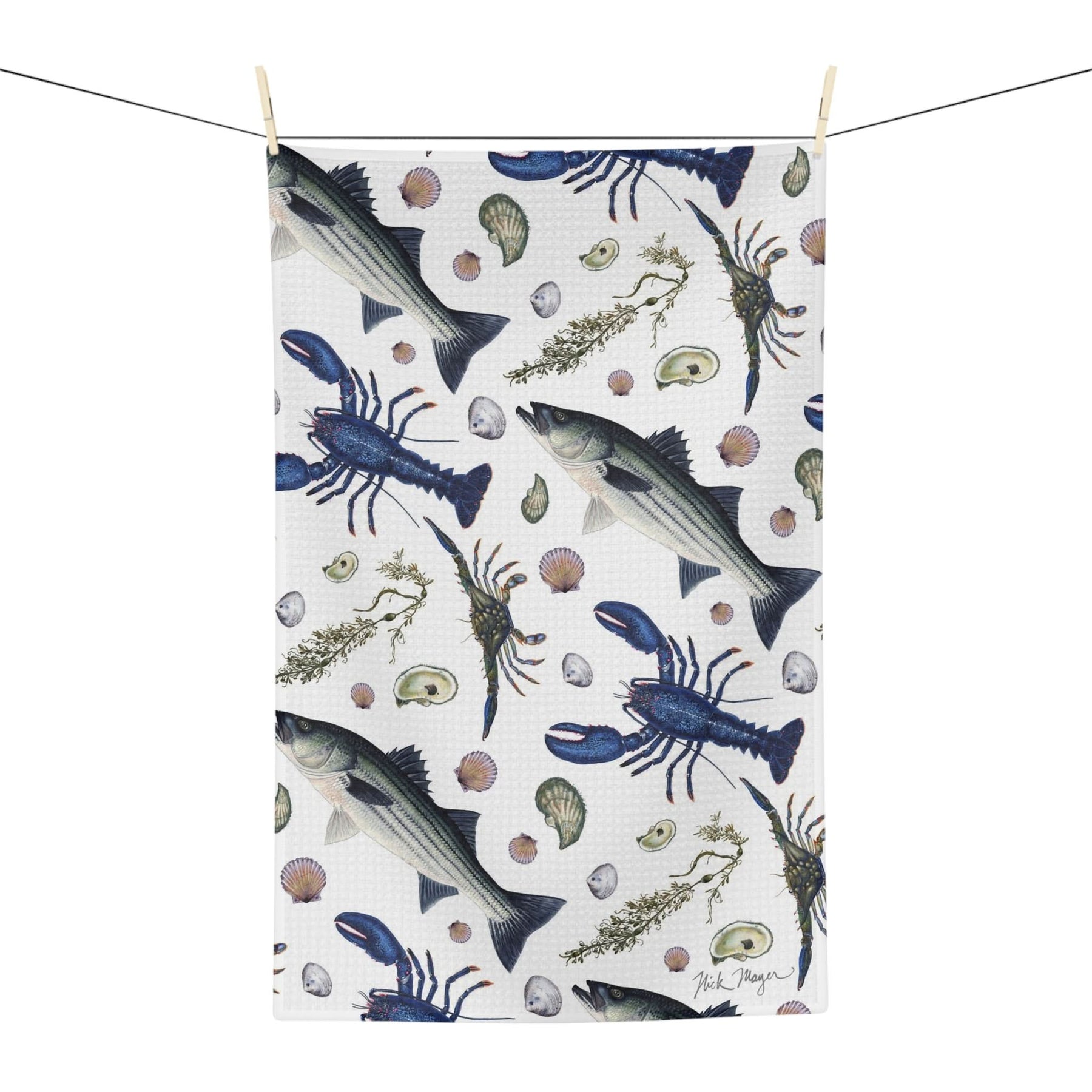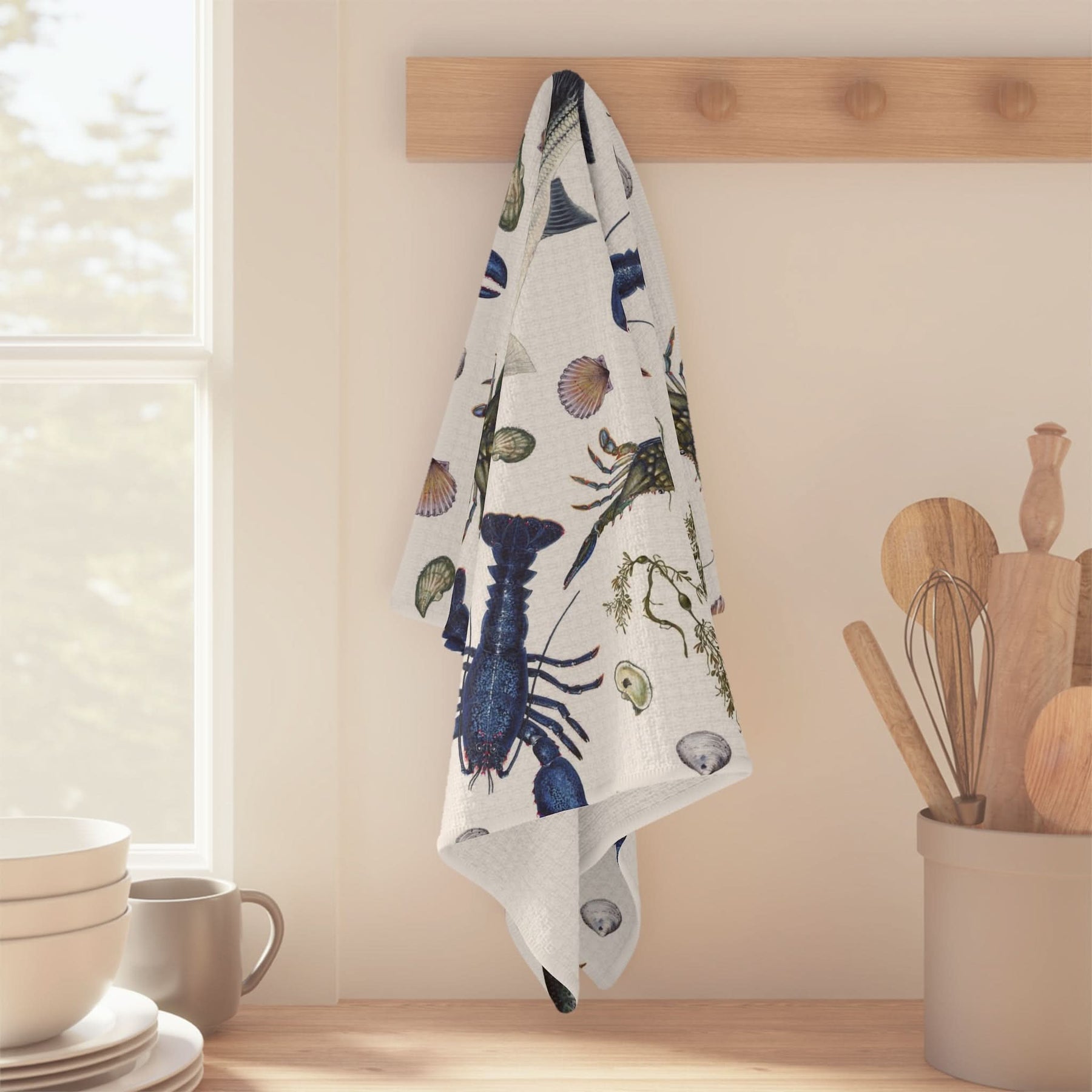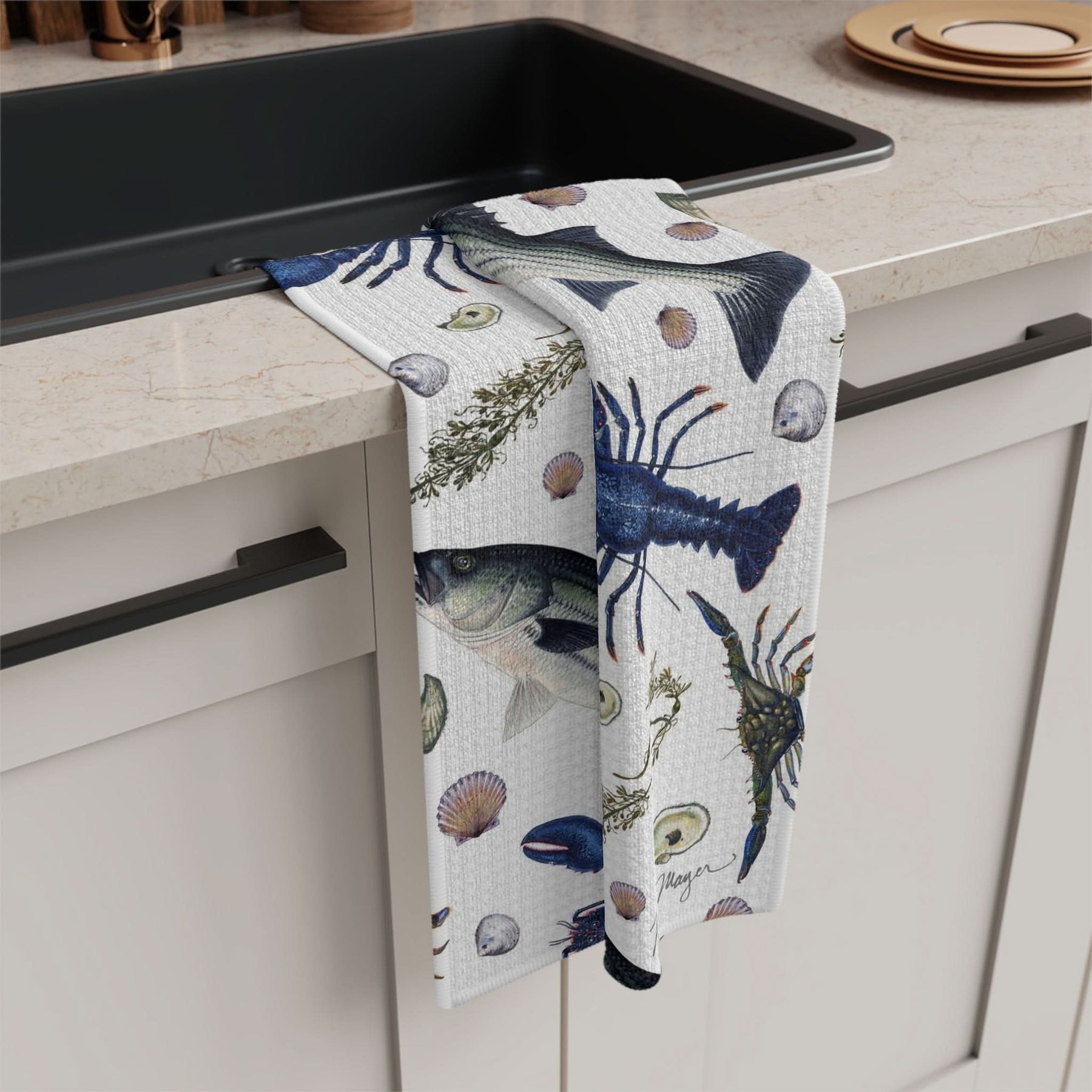 NE Seafood II Soft Kitchen Towel - NEW for Fall 2023!
We have tested a ton of kitchen/ tea towels and while many passed the test when it came to quality printing, most were not soft or absorbent enough. These kitchen towels are vibrantly colored, soft to the touch, and are absorbent. So they are perfect to get the job done when it comes to cleaning and kitchen aesthetics. They are durable, yet soft to the touch and clean. Exclusive pattern created from my original watercolor painting.
.: Material: 90% micro polyester, 10% polyamide
.: One size: 16″ × 25″
.: One-sided print
My mission as an artist is to inspire an appreciation for and curiosity about nature and its creatures by communicating the aesthetic beauty of this planet's amazing creatures as they really are.

It is my hope that this appreciation will result in acts of empathy & stewardship towards these incredible creatures portrayed in my paintings.