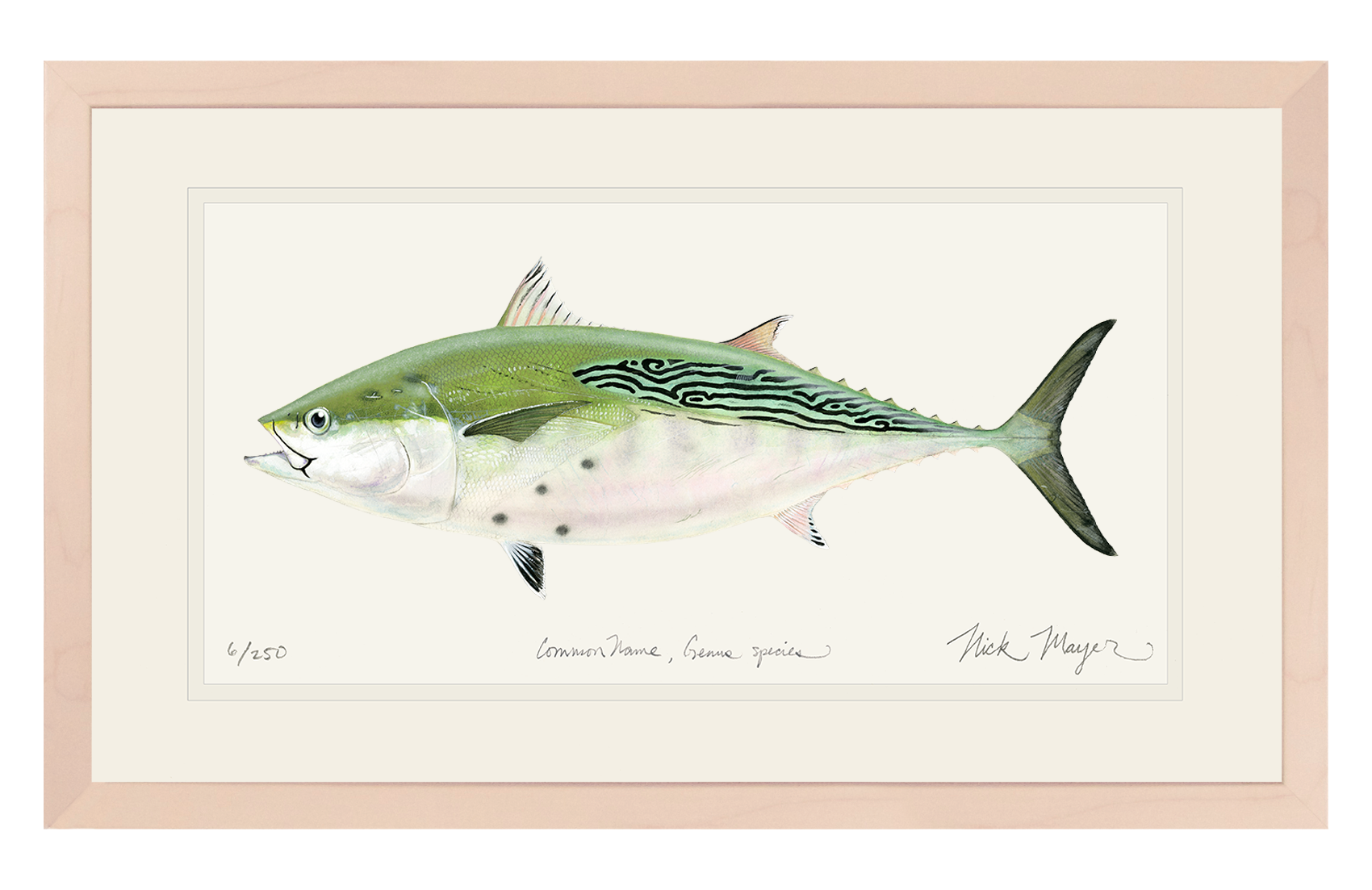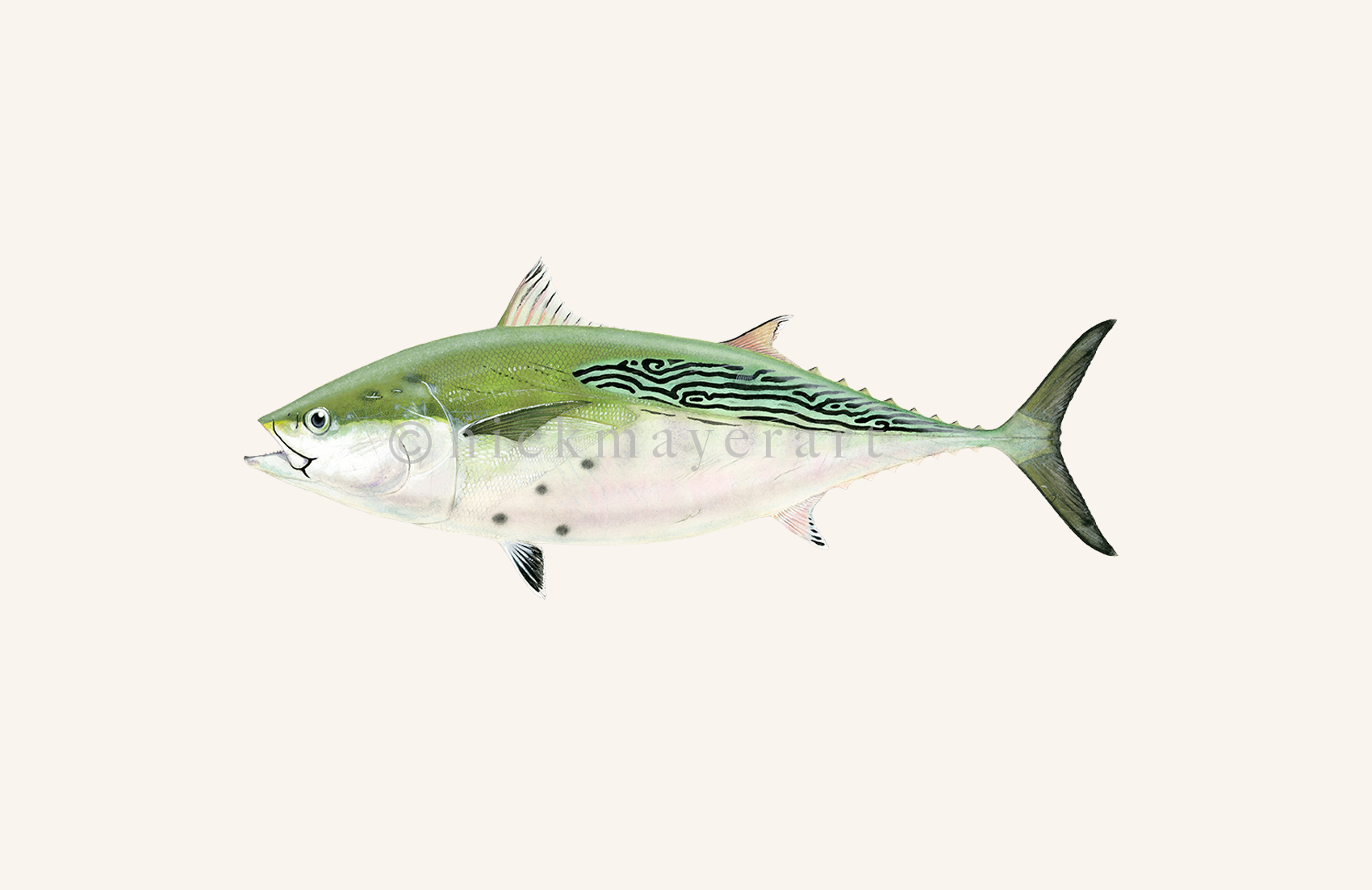 False Albacore IV Original Watercolor Painting
False Albacore IV, Euthynnus alletteratus
The long-awaited False Albacore IV is finally available.  The previous 3 Albie originals have all sold.  Nick considers this one of his favorite pieces and owning this will be owning a very important piece of his history as an artist.  Call Nick directly to discuss this stunning tribute to the Albie: 802-349-2733.
Image Size:  22" wide x 8.5" tall
Framed Size: 30" wide x 17" tall
My mission as an artist is to inspire an appreciation for and curiosity about nature and its creatures by communicating the aesthetic beauty of this planet's amazing creatures as they really are.

It is my hope that this appreciation will result in acts of empathy & stewardship towards these incredible creatures portrayed in my paintings.