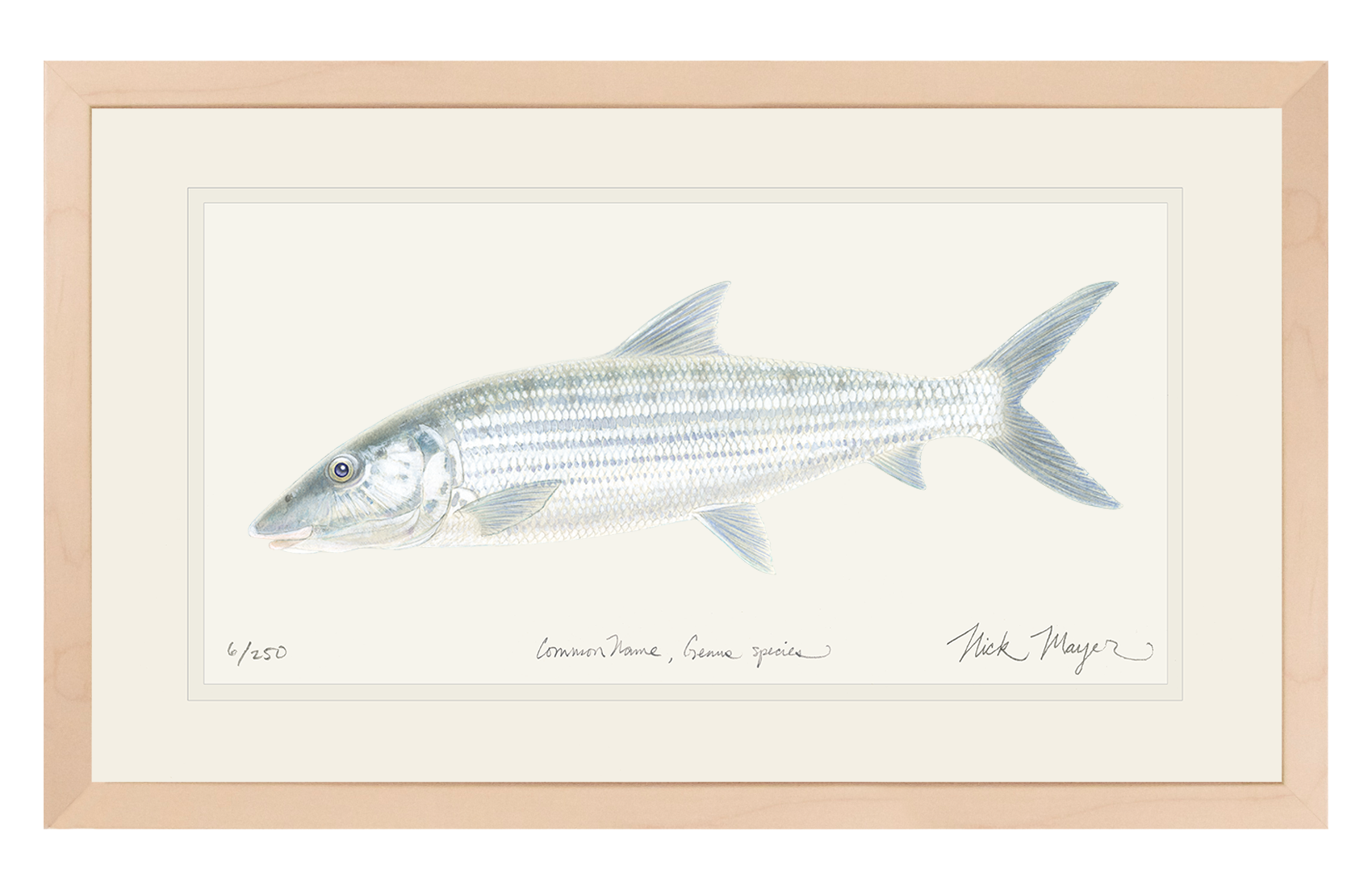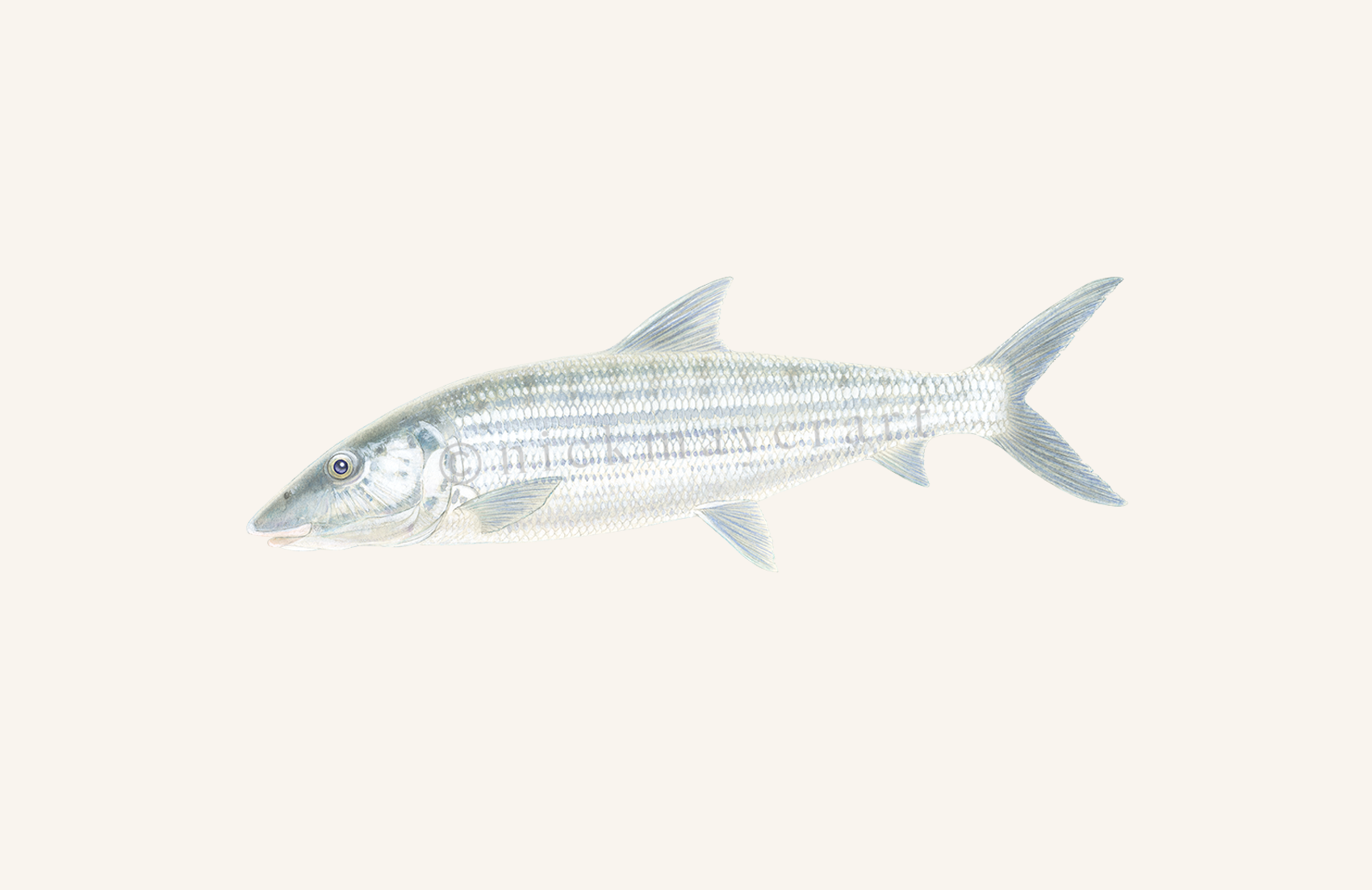 Bonefish Original Watercolor Painting
Bonefish, Albula vulpes
The "Ghost of the Flats" has a mirror-like scale coloration that reflects its surroundings, often rendering it invisible.  This one of a kind original painting is a perfect accent and conversation piece for your Caribbean getaway . . . or a reminder of it.  Price includes museum-quality framing, UV-blocking glass, and free shipping.  The original painting's image is 18 1/2" wide x 6 1/2" tall and framed size is 26 1/2" wide x 14 1/2" tall.
My mission as an artist is to inspire an appreciation for and curiosity about nature and its creatures by communicating the aesthetic beauty of this planet's amazing creatures as they really are.

It is my hope that this appreciation will result in acts of empathy & stewardship towards these incredible creatures portrayed in my paintings.